From the PR desk: 01 Jan 2022

Hello Members and Well Wishers of Rotary…
At the outset, thank you for spending your time here to know how Rodeos have been busy impacting the community in varied ways.
We are at the beginning of 2022 with new rigour, new energy, and new excitement that lies ahead of us.
The great Peter Drucker had rightly said – 'What gets measured, gets improved'
This has been our mantra and we have always moved with an intent to measure our own progress with our own benchmarks that continue to evolve year after year. 
To measure our progress, we had the District Governor – Rtn Rajendra Agarwal, and his team visiting the club on the OCV. More on that below…
Here, I welcome you to walk with me on our journey of Dec '21
---
RCC @ Digital – Our run continues…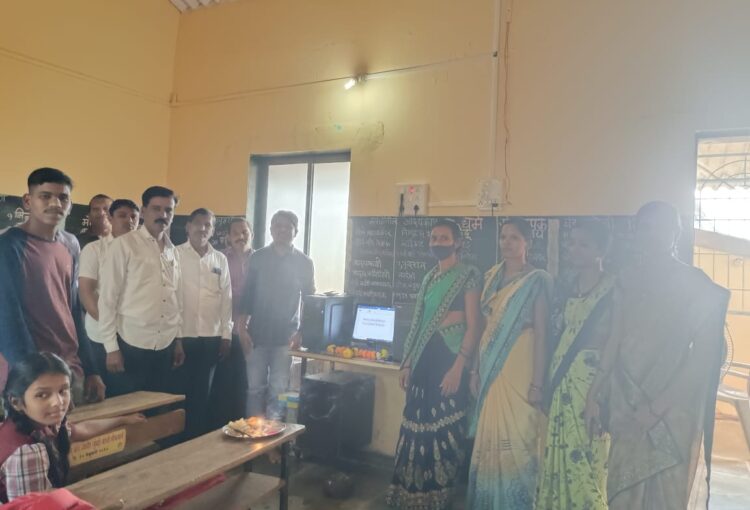 RCC Borgaon in Karjat saw the Computer Installation program at ZP school in Borgaon by RCC members.
The installation saw a continuation of the computers that were already handed over to them in one of the previous RCC events.
---
Pink Auto in RCC – MahilaSabalikaran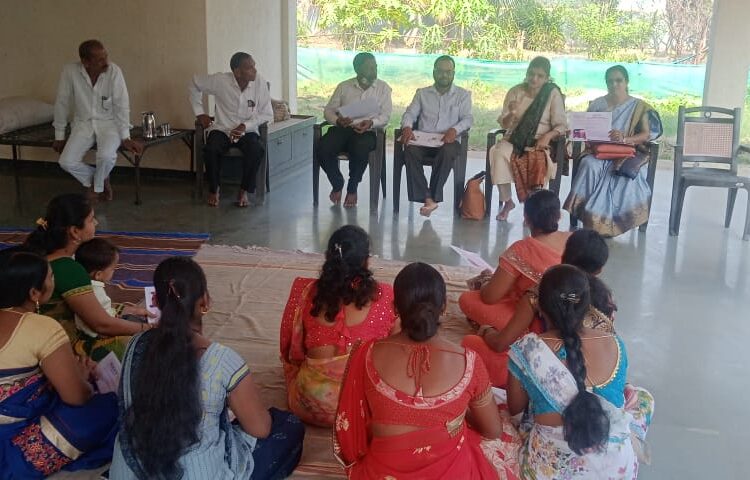 Members of the club visited RCC Shelu to meet with women from RCC Shelu and Humgaon for  Project "MahilaSabalikaran" as part of the Pink Auto Project
This initiative was led by Project Head – Rtn Alka Murli.
She received 10 registrations for District Pink Auto and met the training school owner. RCD is all set to kick start Project Pink Auto in our RCCs on January 1, 2022
---
EMPOWER – Able to Ability – World Disability Day
Coming under the Avenue of 'Able to Ability' – International Day of Persons with Disabilities was a day of Inspiration.
This saw active participation from our club with Rtn A V Suresh leading from the front as Avenue Chair. His role in leading the events representing the District was awesome. The day was celebrated with a series of events however the best was reserved for the last.
The prime show of this day was the inspiration from 4 outstanding differently-abled achievers who were felicitated for their achievements, grit, determination, resilience, tenacity, and winning spirit. Their stories can uplift the life of anyone. Rtn Jhankar Gadkari as usual played an engaging role in sharing stories about each of these 4 achievers.
RC Deonar came forward to support this event by distributing 150 ration kits to the needy.
Click to read the newspaper coverage on this
---
Project RED – In Action – Part 1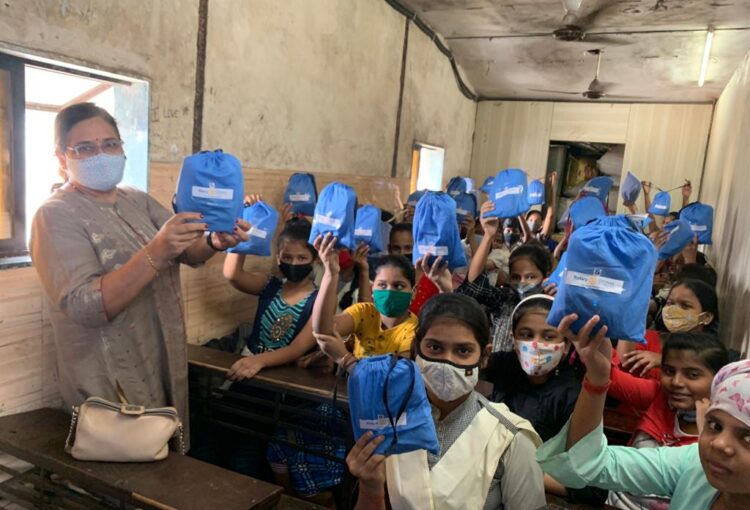 What was work in progress over the months came to the finish line. The team took massive ownership – launched a crowdfunding initiative (reported in the previous month) and now gave it a flying start with its launch at our Happy School – Subhaschandra Bose Vidyamandir, Mankhurd.
The beneficiaries included a total of 217 girl students from 4 separate classes who got the distribution of sanitary kits including knickers.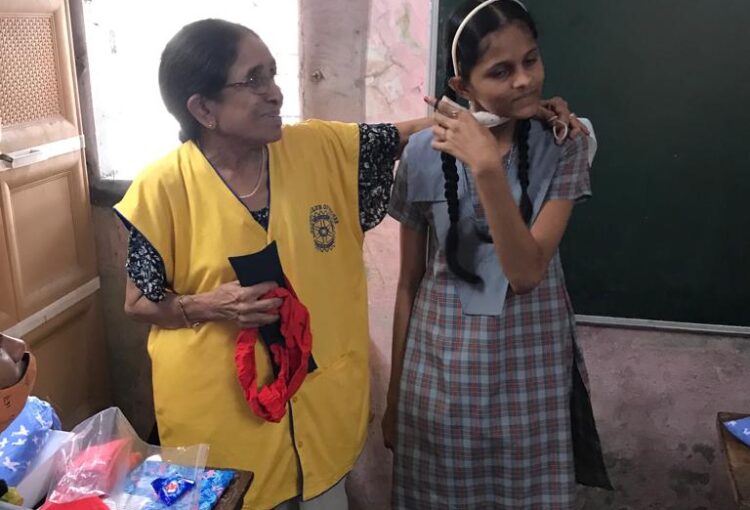 The magic of Rtn Padma Kapoor continued since she exhibited her kindness to utilize the clothing material at her end for the knickers to keep costs down. This is a true example of silent donation.
Rtn Rajashri gave a talk on Menstrual hygiene to create better awareness amongst the girls. Jointly with Rtn Dr Usha Desai and Rtn Meera, she also had interactive sessions with various girl students to address their queries.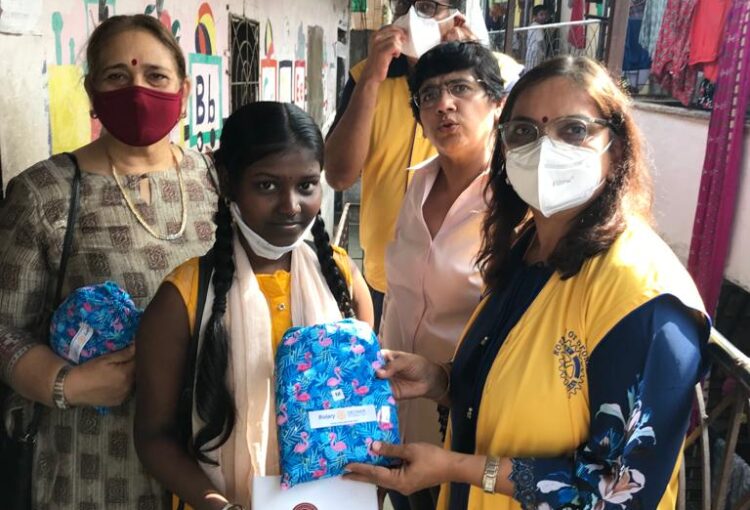 An event of this scale cannot get accomplished without the strong support of the admin pillars – Rtn Hema and Rtn Sangeeta brought smiles with the snack boxes.
Rtn Vishnu Kamat as always did a lot of leg work in terms of planning the whole event end to end. Our veterans – Rtn Kulbhushan Jetly and Rtn Kannan were present throughout as usual volunteers.
Rtn Rohan shared something that is so true – 'Happy girls – Happy women – Happier world'
---
Project RED – In Action – Part 2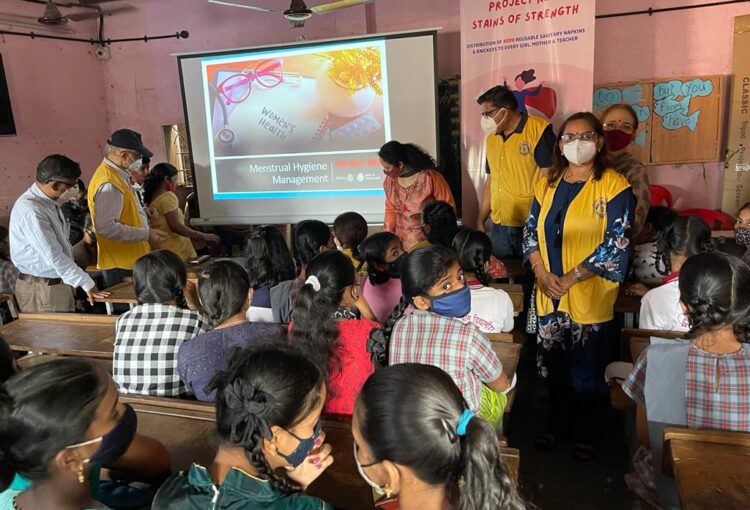 Project Red expanded with 2 more schools in the Chembur area with a total of 432 beneficiaries:
       

Sir Sayed High School, Near BARC Gate

       

Maharashtra Bal Vikas, Mankhurd 
---
Official Club Visit – An annual ritual in Rotary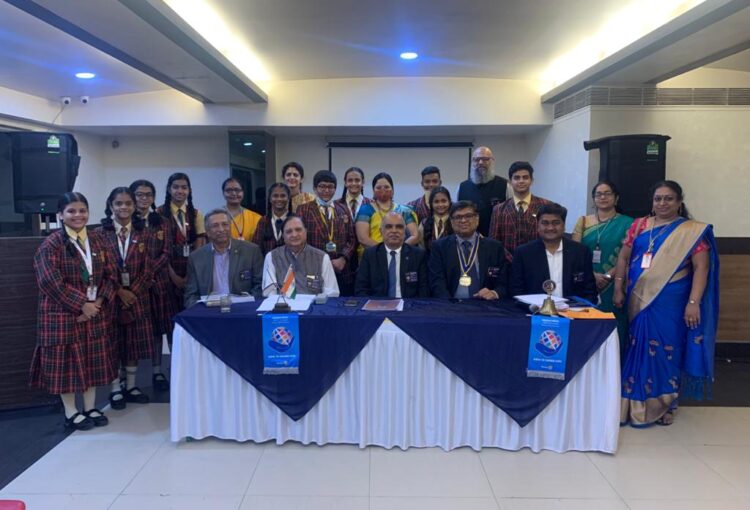 This is a day when the Rotary experts go deeper into understanding what the club has done. RI District 3141 luminaries i.e., DG Rajendra Agarwal, AG Suraj Saraogi, and DS Abbas Arsiwala joined in to be part of the OCV.
RCC representatives, IWC President and team, Interactors of GEA and St Gregorios with their respective coordinators, Rotaractors of Deonar and RCD Board members gave their presentations. It covered the detailing of the work comprising of Projects, Fellowships, Events accomplished, and also what lies ahead.
Several RCC members travelled from far-off locations to be part of this annual affair.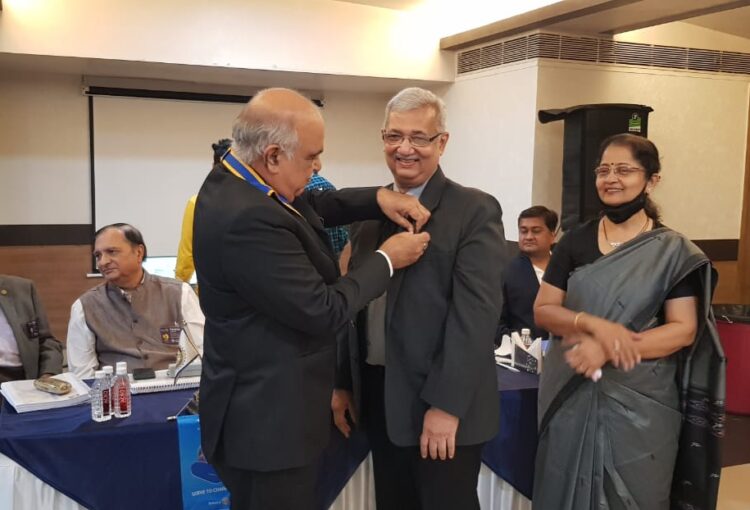 The club also inducted PP Rtn Laxmiraj Shah as a member of our club.
In the view of DG Rajendra, our club had done a fabulous job across all areas and was appearing amongst the Top 5 clubs of the District. He advised President Sudhir to focus on building the Membership strength.
The day came to a close with the taste of Sindh cuisine planned by Director – Club Admin Rtn Sangeeta Shahani.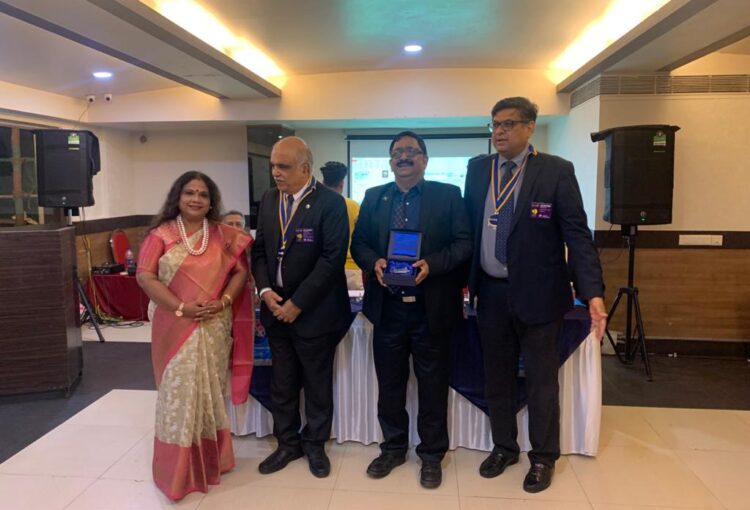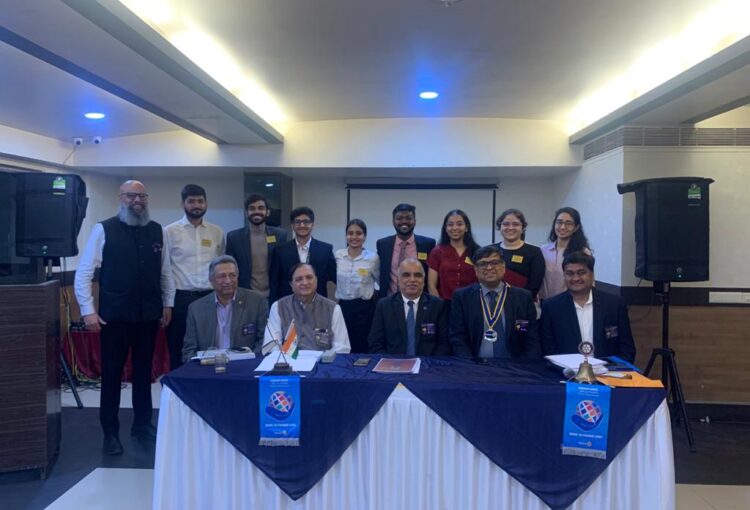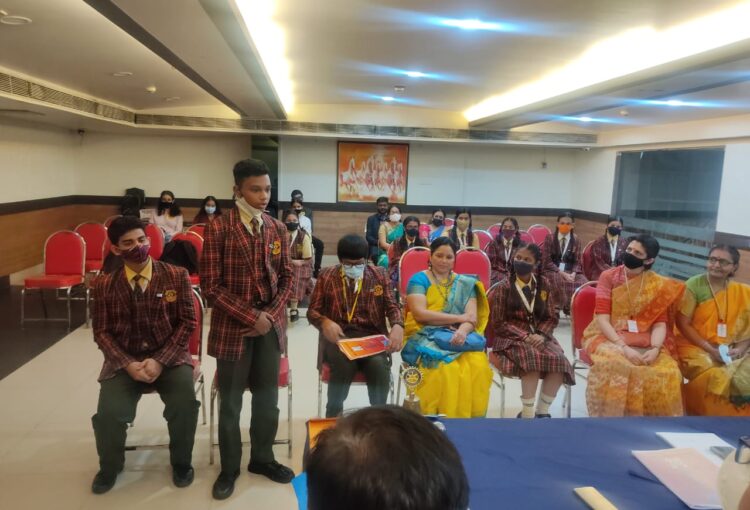 ---
See Mumbai, Learn Mumbai –  A Heritage Walk in South Mumbai 

A heritage walk organized by Rtn Herzel Isaac and Rtn Sangeeta Shahani saw the active participation of Rodeos and their families.  The Heritage walk was followed by a la carte Irani Breakfast at Kayani's, Marine Lines.
Rtn Liladhar's hidden and deep knowledge of Mumbai and its structures came out loud for everyone to learn from.
Needless to say that you gotta watch this video – to get a sneak peek into the trip. Get a glimpse of how Liladhar went about doing it
This summary from Rtn Herzel will give you a great sense:
Port Trust War Memorial – Dedicated to World War 1

Ballard Bunder where we also got to see cannons of the Goa Liberation

Central Library

Horniman Circle and the area where the stock Market first started.

We saw the St Thomas Cathedral which has beautiful architecture and also the lovely Fountain and the Zero Point. Due to this church, Churchgate Station is named so.

Flora Fountain where we also saw the Tram Tracks.

Parsi Well and we were fortunate to listen to the story behind it from a Parsi Rotaractor.

The High Court where we remembered Raju – Order Order Order.

The Raja Bai clock tower and Mumbai University Convocation Hall. All Beautiful architecture.

The debilitated Watson Hotel where the Jamshetji Tata was refused Entry and he went on to Build the Taj Hotel.

Kala Ghoda square where we saw the David Sasson Library also

Lions Gate where we saw a Piece of the INS Vikrant and also the Historical Church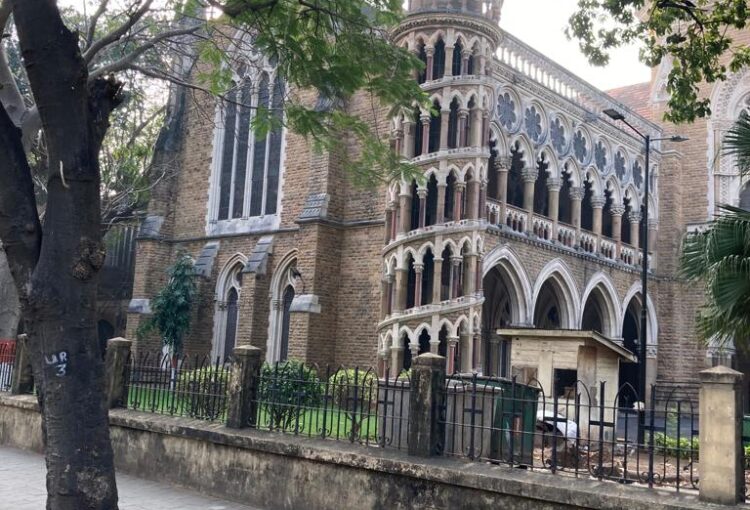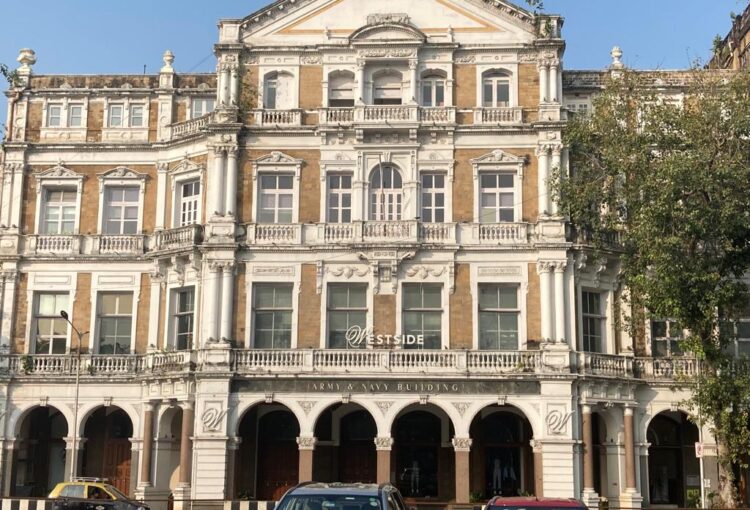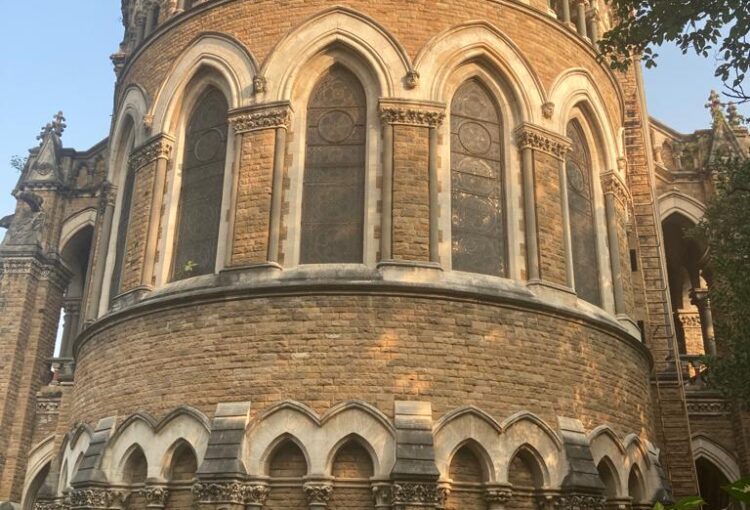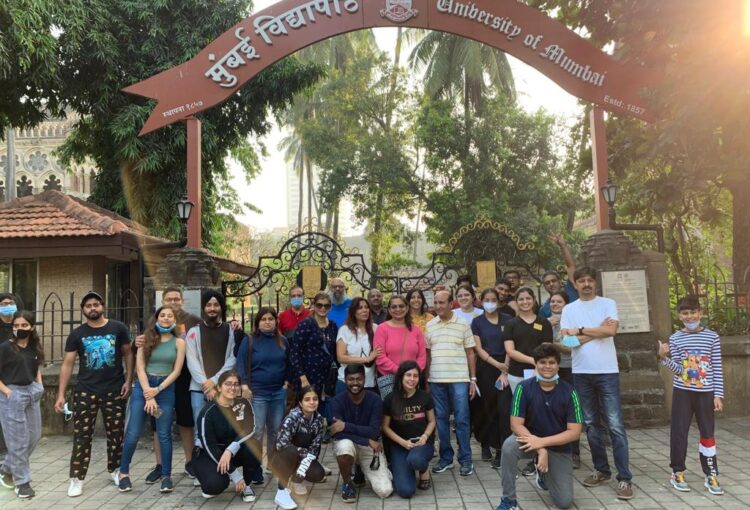 From there we went to Kayani's where we all have wonderful Bun Maska, Omelette, Kheema Pao and Chai of course.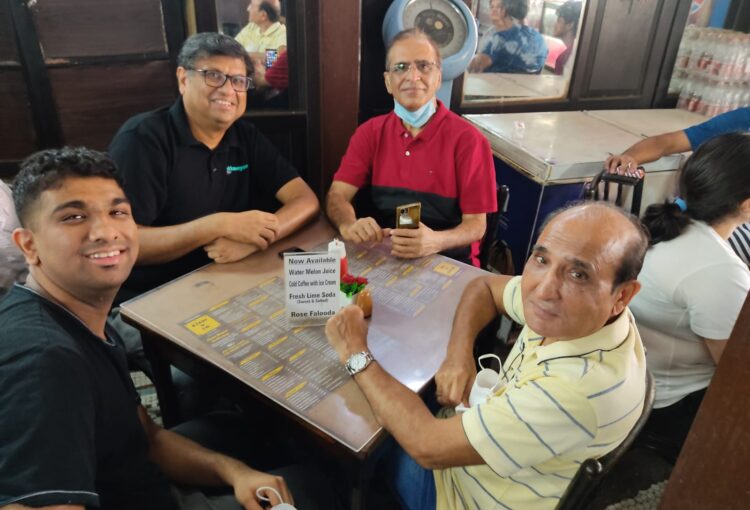 Special Mention of PP Liladhar who was Naturally just oozing us about the History and Architecture of each Place. Also, we always knew him to have a Heart of Gold but today we also got to know about him being a Gold Medalist in Architecture.
It was also interesting to see how our young 11-year-old Annette – Vir Gangoly wrote a beautiful summary which was very well appreciated by Rodeos:
Mumbai Heritage Walk

It was an early Sunday morning when at 5:30 Papa woke me and Vedu up. The two of us were ready and Papa came out last. We left and ran to the car but still, we were the first people there! Then many others trooped in but I only knew a few like Sreja aunty, Herzel uncle, Tanush, and Malhar.

The first stop was called the "Port memorial". Liladhar uncle had told us about how a ship had blown up and killed so many people! It had made some people homeless too. The memorial stands at the centre of the road and is surrounded by a circular fence. Next was the Church of St. Thomas. When I and papa went inside the statues were carved nicely and looked real! Next was the Flora Fountain! The Flora Fountain was erected at the exact place where the St. Thomas Cathedral's gate is! Then we went near the High court building and the University building. They were so huge! Liladhar uncle had gotten two gold medals for his architecture graduation from the University! I was tired and wanted to sit in the car. While walking towards it we saw a Statue of a life-size Black horse! (Kala Ghoda) These are all the places I remember.

It was about ten o'clock when we had to go to "Kayani's" at Marine Lines to eat our breakfast. I ate an omelette, mutton kheema and I tried cold coffee for the first time! Then everyone started leaving one by one and we left soon too. Satish uncle and Shubra didi had joined us too! I fell asleep in the car! By the end of the trip, I met many more people like Hema aunty, Satish uncle, Shubra didi, Sudhir uncle, Archana aunty, Liladhar uncle, Vasntraj and so many Rotaractors! I have forgotten probably a lot but this is all I can remember Thank you.
If all of the above wasn't sufficient for you…here comes the Midas touch: Rtn Jiten and Ann Shilpa captured the moments beautifully in this video. Just watch and experience the trip for yourself…  
---
AGM – a check on the past and a start to a new beginning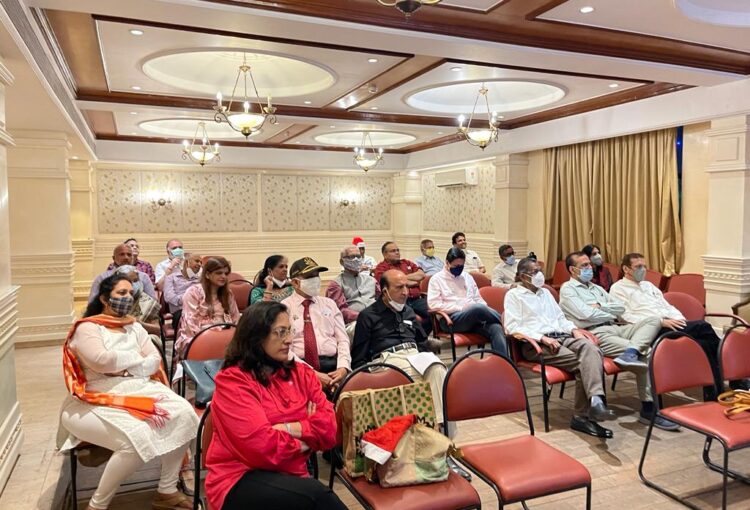 The Annual General Meeting of the club is an annual affair that covered minutes from the previous year – having read and approved, audited accounts of the Club and Trust were presented by Immediate Past Treasurer Rtn Dr Suneet. This was followed with Q&A and the same was diligently addressed. Members appreciated the efforts of Rtn Dr Suneet. 
This followed the announcements of the New Board as part of the election exercise done in the previous months. Election Officer Rtn A V Suresh announced the results following which President-Elect Rtn Vidhya Subramanian brought her glamorous presentation showcasing each of the positions comprising of Directors, Chairs, Co-Chairs and Advisors.
She also took the mandate to improve the knowledge levels of the Rotarians and gifted to each member of the incoming Board a book to Know Rotary better.
Let's see when does she announce the exams for this and also what would be the winning prize? 😉
The official meeting was followed by Christmas fellowship and fun, organized by the Rotaractors of Deonar. They came in truly large numbers and were extremely well prepared.
---
Rotary Deonar's Vocational Excellence Hub – Concept Learning in Maths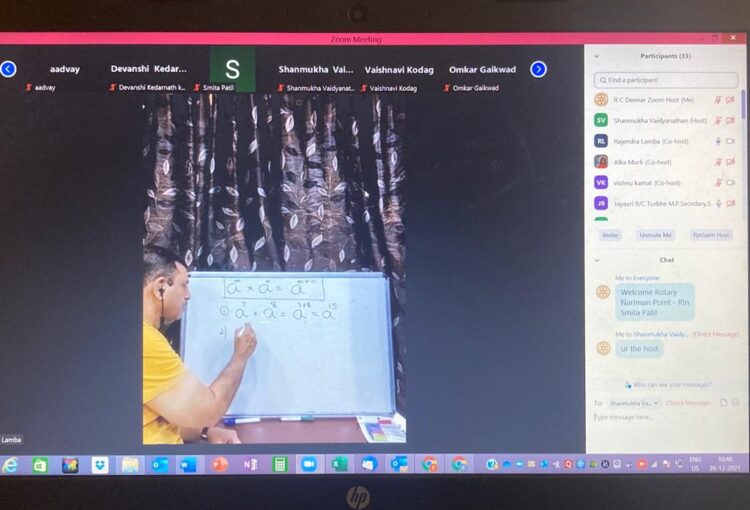 What started last month has started to gain momentum.
Rtn Prof Rajendra Lamba continued with his commitment & passion on Sunday Morning for conducting Maths class. It also saw young students coming through the Rotary Club of Nariman Point. 
This ongoing initiative is ably driven by the efforts of Rtn Alka, Rtn Rohini, and Rtn Vishnu
Report Card: IT Literacy course for SSC pass students – MS-CIT
Our club had initiated the course of MS-CIT with Training Partner at DBM India. This was initiated in the last week of July and it is a matter of pride that the batch of 32 students sponsored by our club has passed their exams with flying colours with a max score of 93% and min score of 75%.
Project Head – Rtn Alka Murli shared this happiness with one and all on the Whatsapp group.
---
Christmas Celebrations that brought cheer to School kids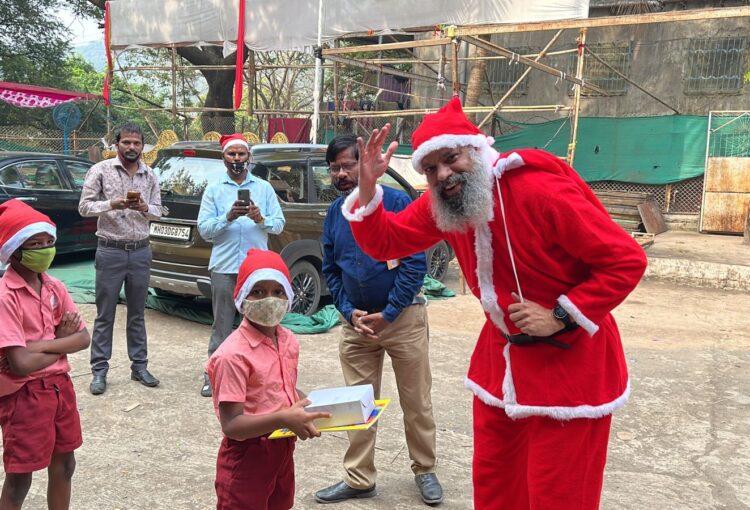 This time of the year brings cheer and smile to one and all and when it is Christmas, the perspective that the Rotary Club of Deonar brought to the forefront is to bring smiles to children from schools that deserved this the most.
Jointly with Vikhroli Cucina, a platform for food brands, writers, chefs, influencers, bloggers, food lovers, and Godrej Veg Oils, this activity involved having a lot of fun with the underprivileged kids of 3 schools alongwith children from the slum areas of Mankhurd: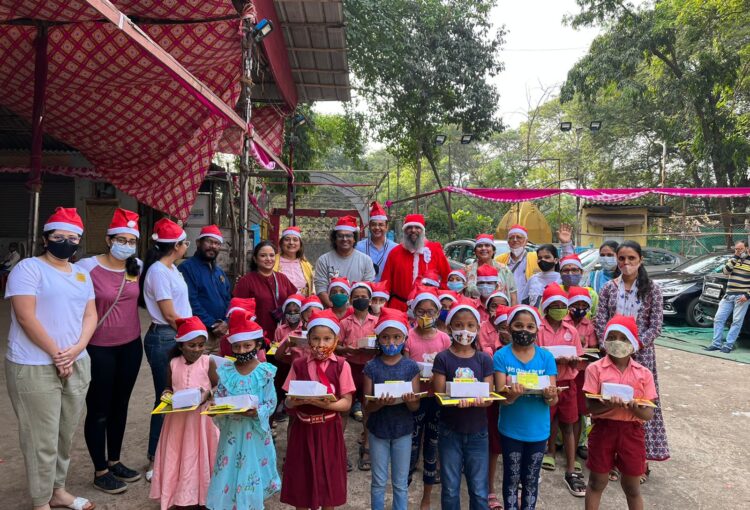 Abhinav School Mandala, Trombay.

       

Bal Kalyan Nagari Children's Home, Mankhurd

       

Subhashchandra Bose School, Mankhurd
Each of the students was given goodies comprising food packets, colouring books, crayons, Santa caps, chocolates.
Rtn Herzel played the role of being an 'authentic' Santa.
The Chief Guest of the event – Chef Varun Inamdar was spellbound with the kind of work that the Rotarians popularly known as Rodeos had put together with the schools.
This event was possible with the efforts of Annette Mohit Kapoor. His engagement with Godrej has yet again reinforced the belief amongst the corporate on Rotary's commitment to society. Click this link for more.
---
Educational Initiative – Update on Prayaas
Our Education partner – Kotak Education Foundation shared that the usage of tabs by students has shown betterment in their overall health and wellbeing. Also, teachers have been able to use the tabs effectively for teaching Maths, English and Science.
---
Learnings from Marina Beach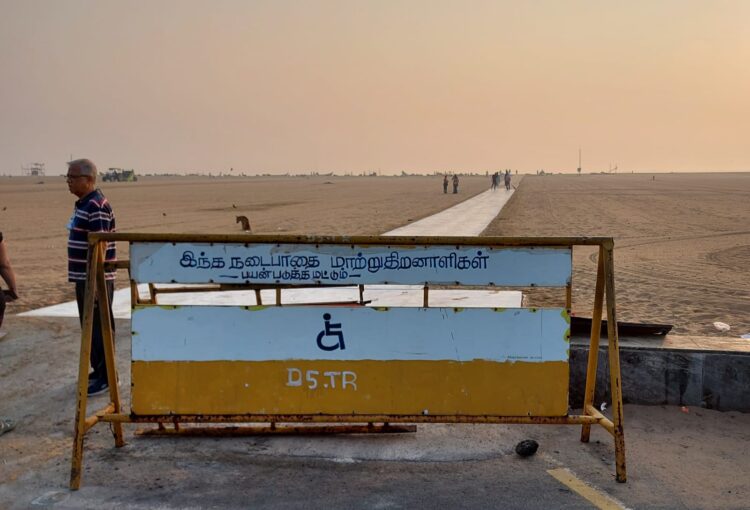 Rtn Kannan shared this beautiful image from the Marina beach of Chennai. The noteworthy thing about this is the strip that gets created on a temporary basis for the differently-abled people. Probably, this could be a thought for Rotary to do some work across beaches.
Glimpse from the RI Headquarters
Rtn Dr Sunil Keswani with his gorgeous wife Dr Vandana are seen alongside Paul Harris @ RI Headquarters at Evanston Chicago.
The Rotary themes over the years is a great memory jogger for one and all.
---
Celebrations: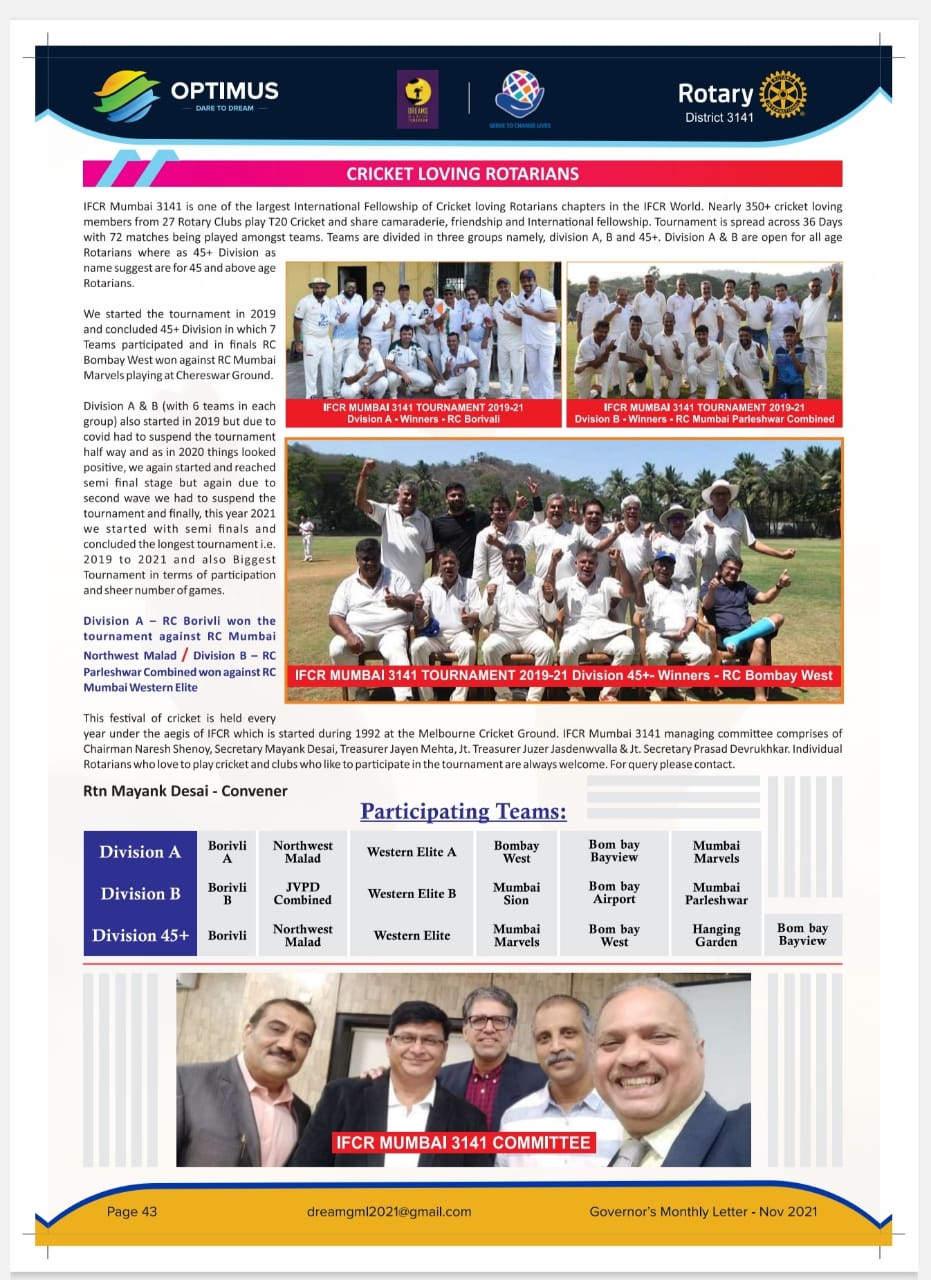 Rtn Nandu Shenoy came into action by sharing his IFCR news getting published in the GML titled as 'Optimus'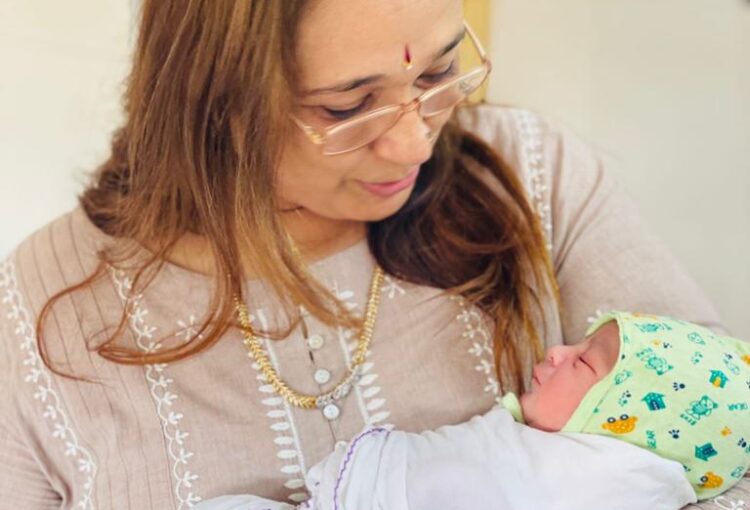 Rtn Padma and Rameet Kapoor became second-time grandparents with the birth of a beautiful daughter to their Son Mohit and daughter-in-law Faiza.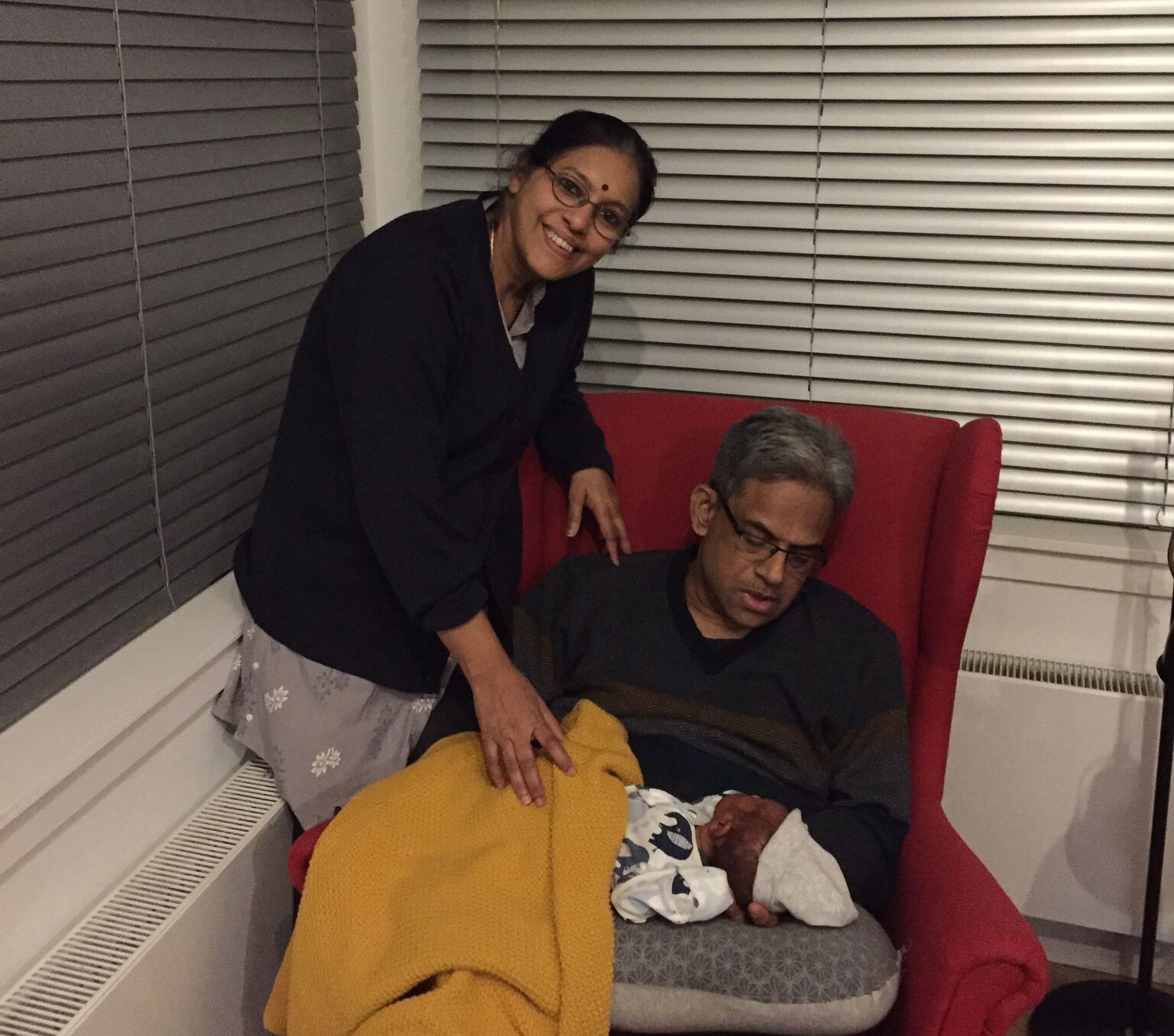 Rtn Ravishekar and Radhika became proud grandparents of a baby boy – Rishi born to their daughter Riddhi and son-in-law Varun.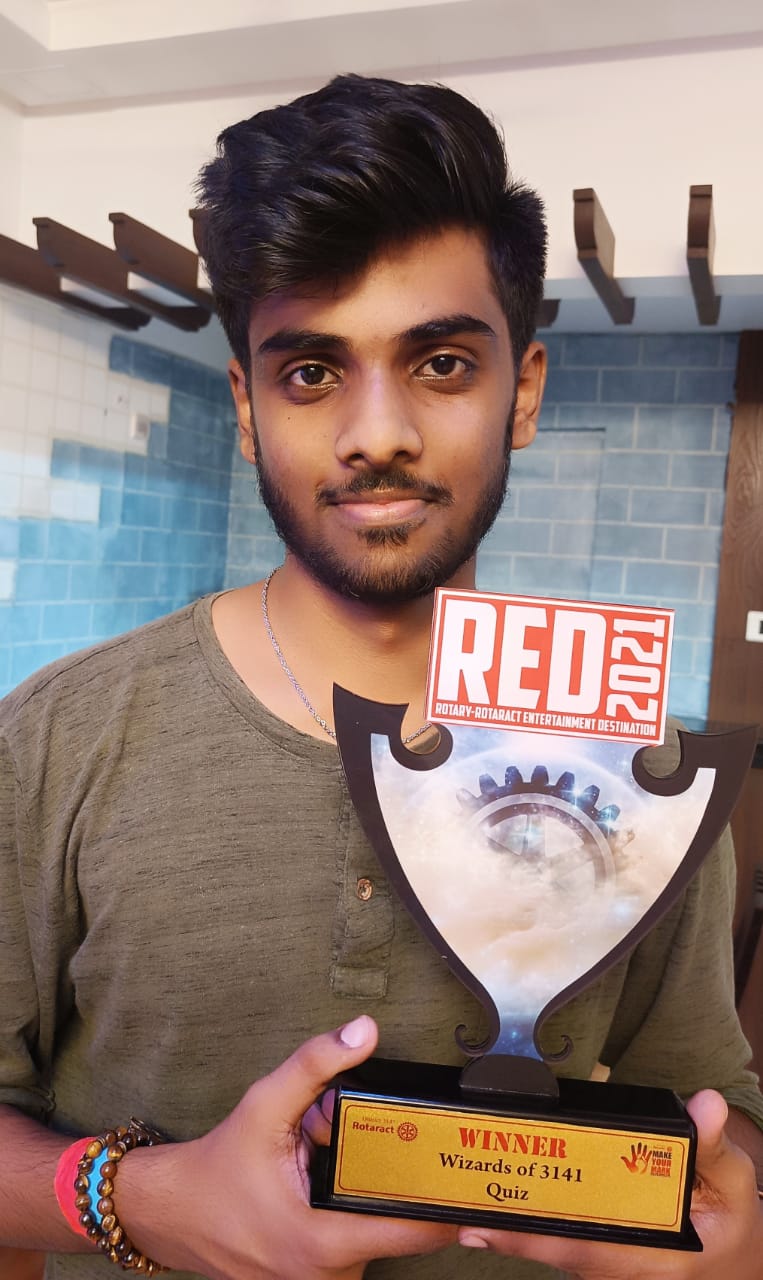 Rtn Suresh Menon's son – Rotaractor Siddarth bagged 2 awards as part of the RMUN initiative. He surely is on his way to keeping his father and of course his own flag flying high!
---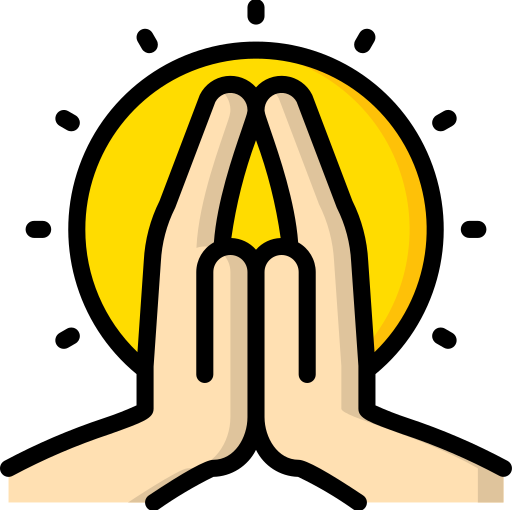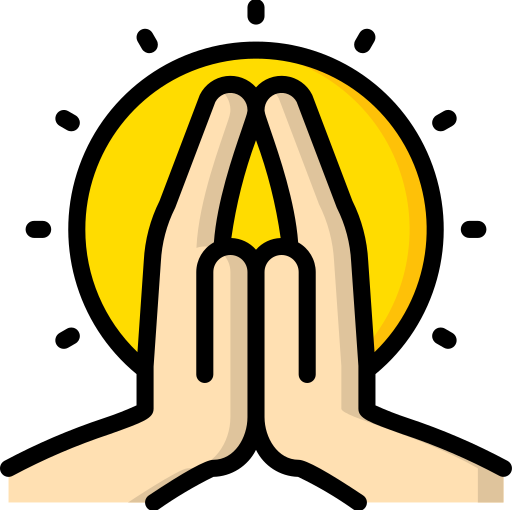 Our respects and remembrance to the stalwart PDG Late Madhukar Bhide. He has been a Mentor to many Rotarians who have gradually become leaders in the Rotary world.
---
Rotary's Global Grant Initiative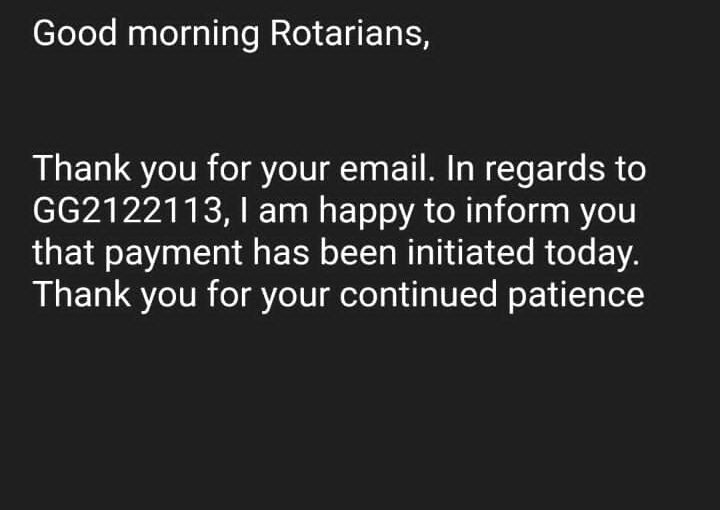 This message from Past President Rtn Prabodh Sharma created waves of congratulatory response from one and all :  
​Dear Rodeos, happy to share that after all the formalities and follow-ups, the GG funds ~ Rs 65 lakhs are being disbursed.  We can commence …' Touching Little Hearts'
---
SUNO! SUNO! SUNO!
Appeal for Shudh Jal Initiative @ RCC
After 3 long years with young beneficiaries from over 27 schools, the Shudh Jal initiative is now in its final phase.
10 schools are pending installation with partial support coming in from Eureka Foundation. Kudos to Rtn AV Suresh for making this happen.  
It is an opportunity for every Rodeo to approach their connections in corporates and other donors who might be keen to take up a cause like this.
Thanks to all the Rodeos who have come forward to support this cause wholeheartedly.
For further details – Kindly reach out to Rtn Kannan.
---
What a terrific close to the 1st half of the Rotary year. Our President – Sudhir Mehta has been truly unstoppable covering a variety of projects with the stupendous support of many Rodeos who believe in the following :
When every physical and mental resource is focused, one's power to solve a problem multiplies tremendously – very aptly said by Sir Norman Vincent Peale
This belief has made us solve every challenge that has come our way. 
I take this opportunity to wish each one of you a blessed Happy New Year on behalf of the Rotary Club of Deonar. 
Stay healthy! Stay blessed! Stay awesome!
With Rotary Cheers!
Rtn Vivek Khandelwal
Director – PR 2021-22
Rotary Club of Deonar