From the PR desk: 01 Feb 2022

Hello Rotarians, Our Families & Dearest Well Wishers,
The month of January every year brings with it newer hopes, aspirations, and energy.
With the festive fervour of Lohri, Makar Sankranti, Pongal, Bihu, and the like, it was a month loaded with personal and social action.
In the Rotary calendar, it is Vocational Service Month, and our club has stood to its true theme.
Here, I welcome you to walk with me on our journey on Jan '22
---
Watch President-Elect Rtn Vidhya Subramanian share her thoughts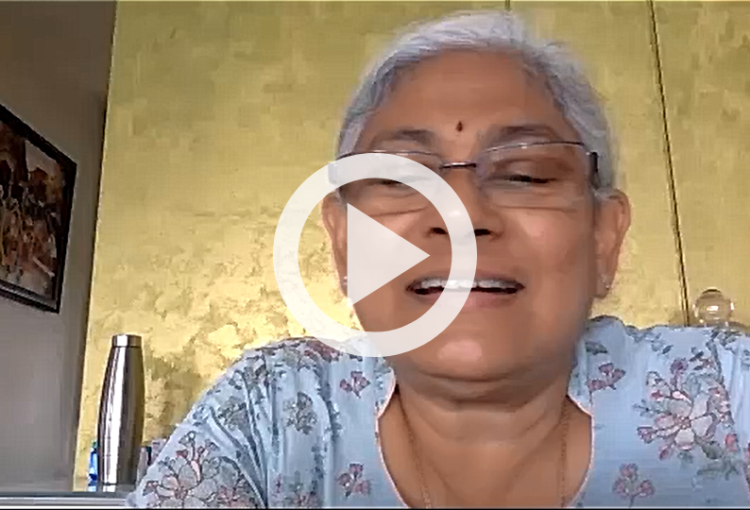 We all know how Rotary changes hands and how well planned an organisation it is.
You need to watch this video where Rtn Vivek Khandelwal engages with our President-Elect Rtn Vidhya Subramanian to have her thoughts on what lies ahead and something that she candidly shares as impromptu thoughts.
We all know her as a veteran – been there and done that.
Her magic is just on its way!
---
Progress: 2nd batch for IT Literacy for SSC pass students – MS-CIT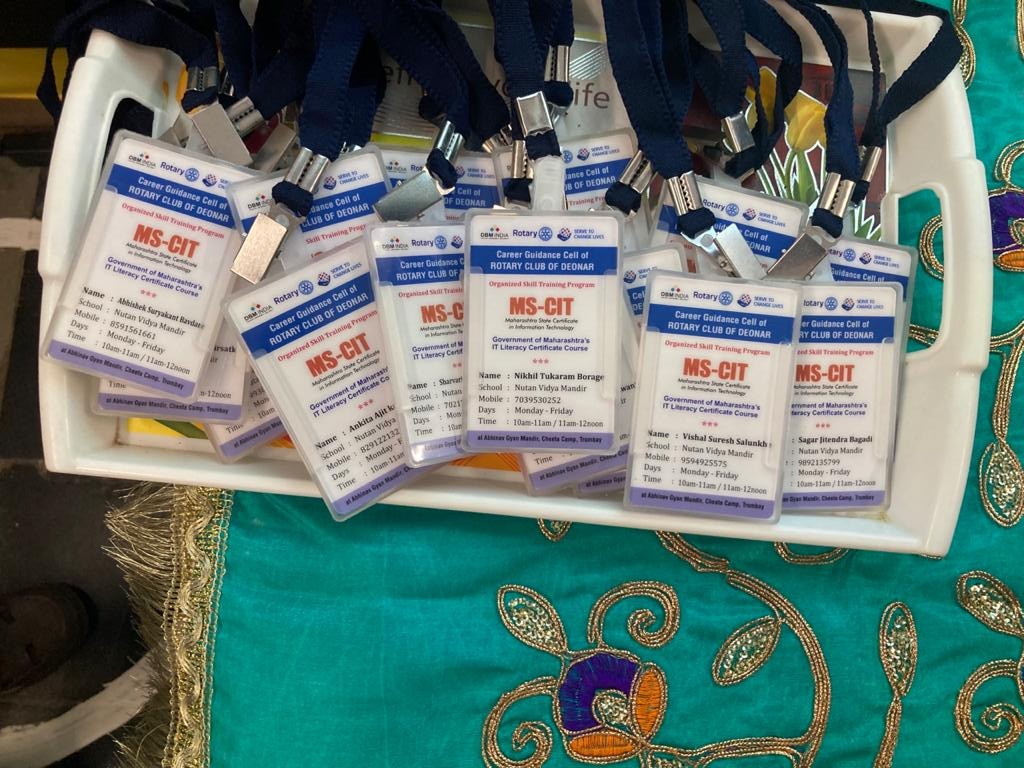 Rtn Alka Murli shared that after the successful completion of MS-CIT first batch, the second batch for the SSC pass students is getting announced soon. She encouraged members to sponsor at least one child.
---
RCC Husband-Wife duo making waves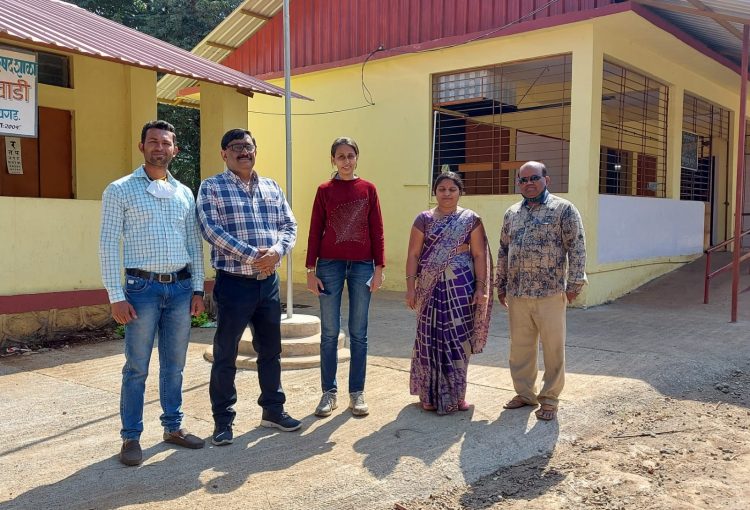 The husband-wife duo Principals of Potalpali and Mohammalwadi transformed their school within a year. Our club remained a backbone of support to them, however, it was their energy and passion that led the school to have benches, pure drinking water, school repairs, painting, computers, and printers.
Being inducted into RCC Humgaon, they are an inspiration.
---
RCC @ Digital – Our run continues…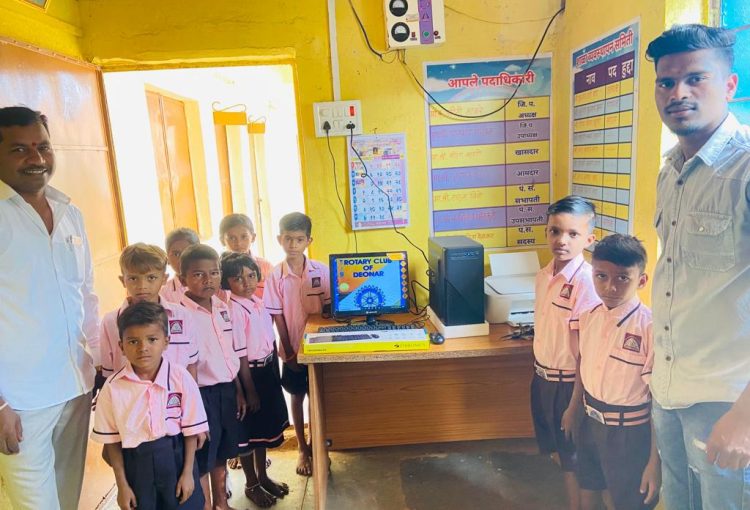 Past President Rtn Kannan shared that our club has completed the installation of Computers and Printers in the planned 21 RCC schools successfully.
---
Readiness of Community Drinking Water Plant at RCC Humgaon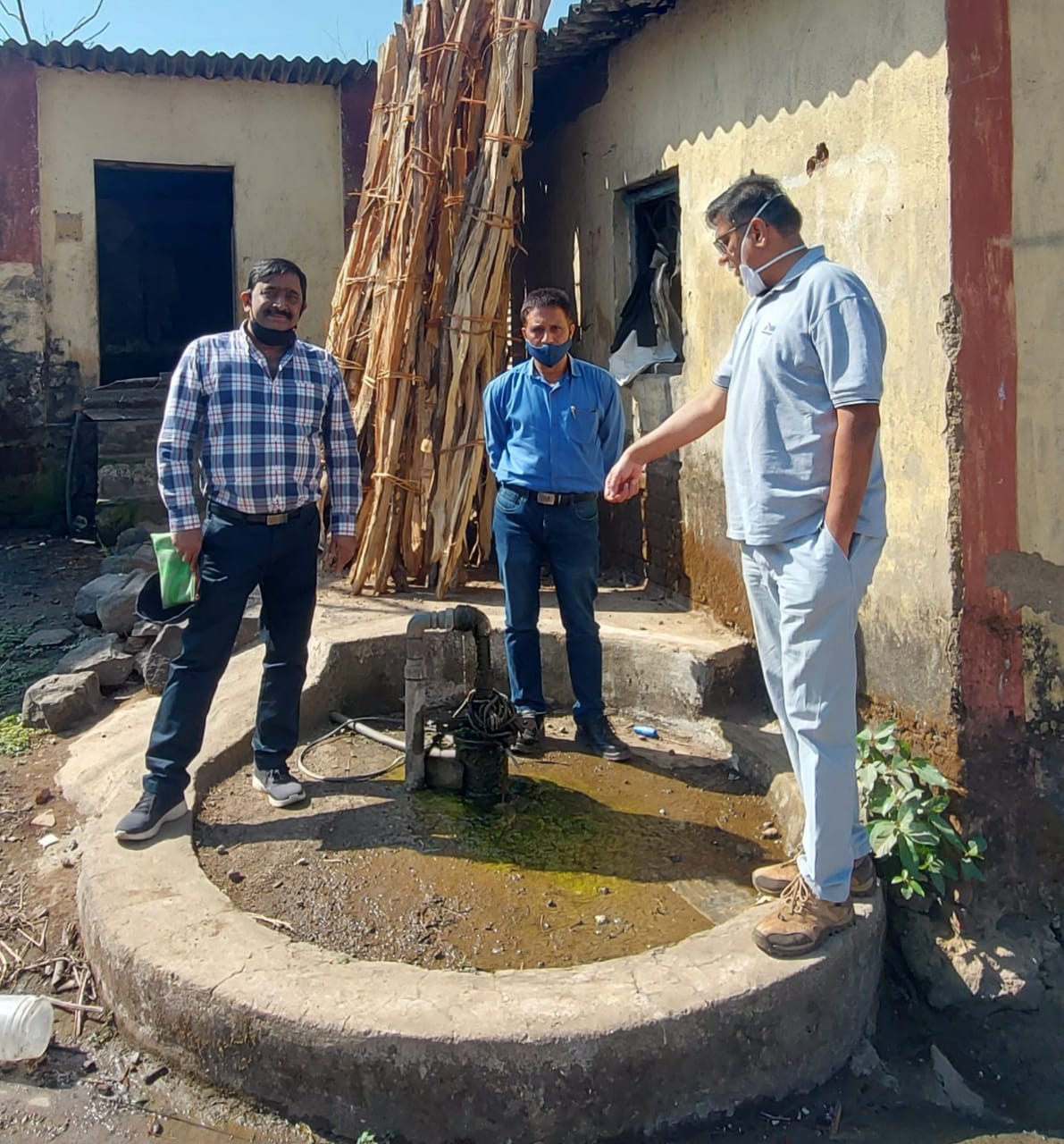 A team of experts comprising of President Sudhir Mehta, Rtn Kannan, Local Gram Panchayat, Principal of Potalpali, RCC Presidents, Sandip Tare at Humgaon village with an intent to assist community drinking water facility for over 1200+ villagers.
They were also joined by Ms Aparna Shirsagar, Co-founder of VISOL Energy solutions. They will be assisting in the survey of solar power to schools at Potalpali and Mohammalwadi village.
In the experience of Rtn Kannan:
Heard and witnessed Knowhow, Design, Procurement, Fabrication, Erection and Commissioning all these years in the industry.

I had the privilege of seeing one such engineering concept, more on the lines of packaged deal/turnkey from a Rotarian of our club, happily explaining, showing, how it's fabricated (all components) to the villagers and laymen like me. 

The icing on the cake is fully devised based on his expertise in the field.

The project is COMMUNITY DRINKING WATER to HUMGAON VILLAGE
The entire RCC team from HUMGAON Expressed their happiness.
President Sudhir Mehta's YAHA Water System is instrumental in making this a reality by sponsoring this completely.
---
Cycle distribution @ RCC is back!
After a gap of 2 years, bicycle distribution to Adivasi children is back. In the recent visit to RCC, this request came in from the villages of Humgaon and Mohammalwadi.
This engagement gave a re-birth to a brand new and worthy project – 30 bicycles will be distributed to RCC school children.
The best part has been the turnaround of the news into action wherein within a day, President Sudhir Mehta not only leveraged his personal network to get 9 sponsorships, but Rodeos have also been giving in their confirmations.
This would be distributed on World Water Day on 22nd Mar alongside the inauguration of the Community Drinking Water Plant at Humgaon.
---
RCC drive for Pink Auto
3 Angel's from RCC Shelu have progressed in their driving training.
---
Pink Auto in District 3141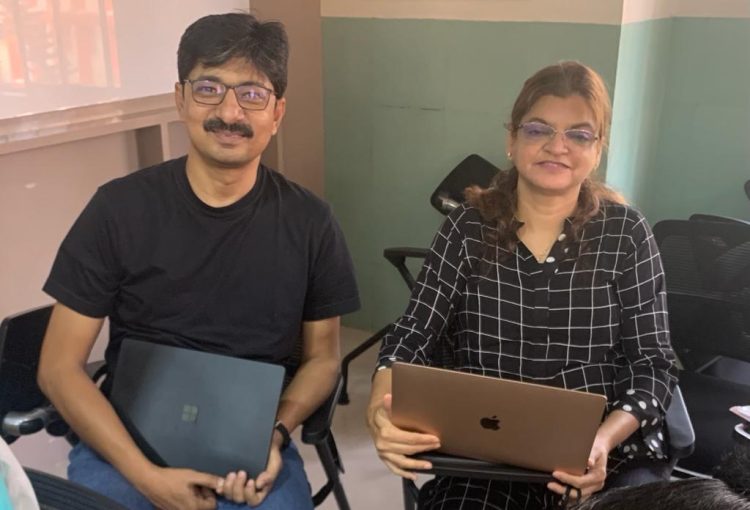 Rtn Alka Murli shared about her favourite project – Pink Auto.  At the district level, this project is picking up speed.
11 candidates in the Chembur-Ghatkopar batch are getting trained in driving and are heading towards getting their permanent license soon.  Ann Manu Bansal, husband of Rtn Shivani Bansal was kind enough to assist in the online application for all.
Project Chair – Alka says that the anticipation is to get all of them ready to roll by April'22.
---
Rotary Deonar's Vocational Excellence Hub – Concept Learning in Maths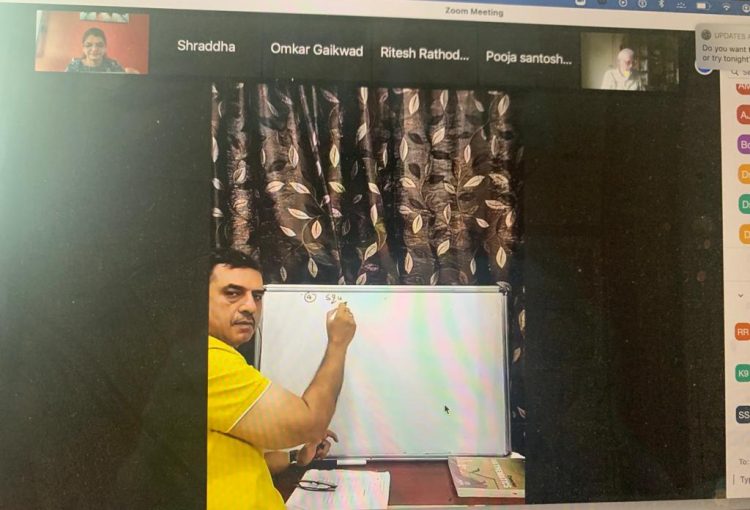 What started 2 months back continues with gusto.
Rtn Prof Rajendra Lamba marches ahead on his commitment & passion in his Sunday Morning class on Maths. Rtn Sangeeta shared:
"Prof Lamba teaches Maths very nicely and in a way that students understand"
The attendance of a figure closer to 100 is heart touching. This ongoing initiative is ably driven by the efforts of Rtn Alka, Rtn Rohini and Rtn Vishnu.
---
Rodeo Farishtey touching lives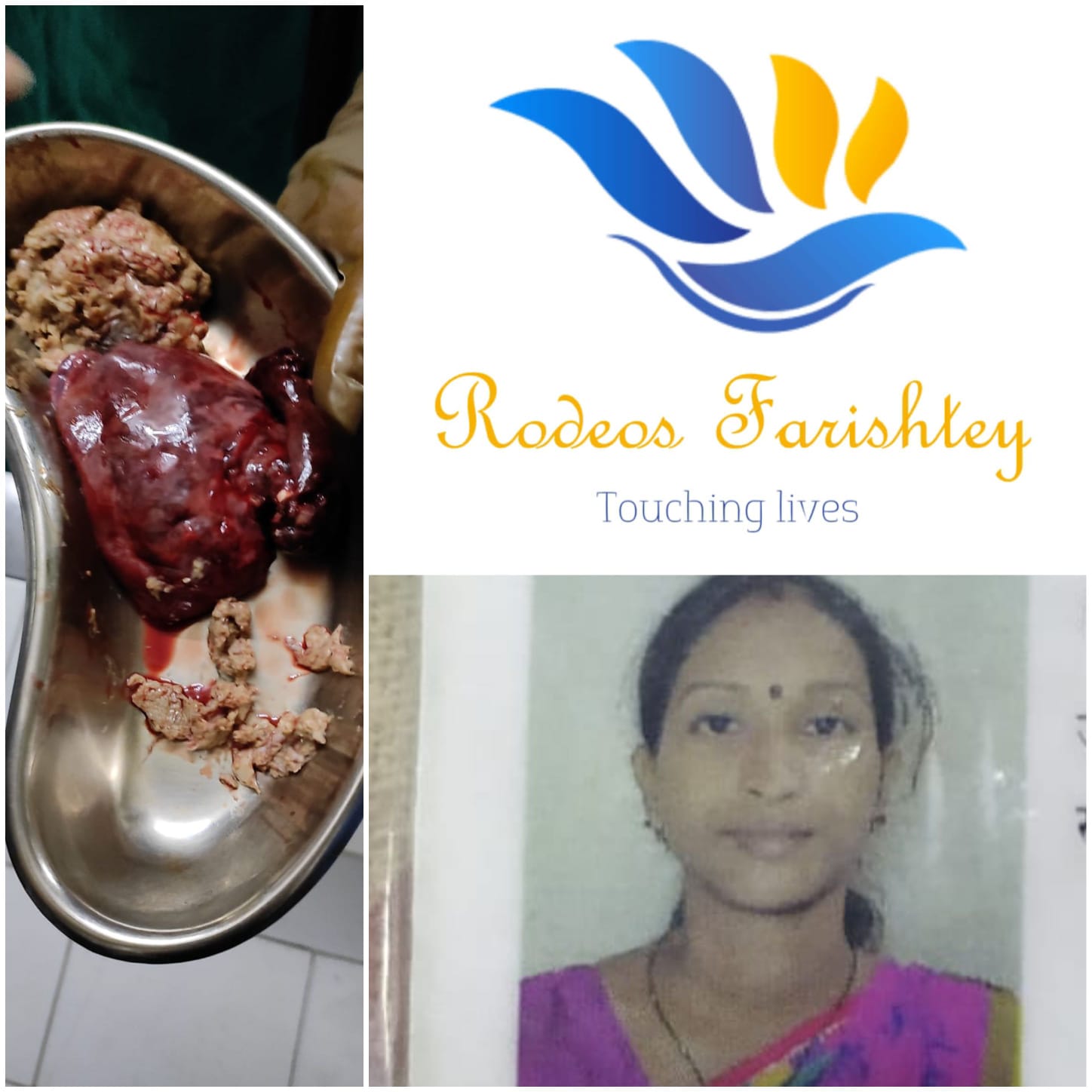 Mrs Poonam Bhojane is one of the latest beneficiaries of our ongoing Rodeos Farishtey program where we help people in distress with their small needs.
33-year-old Poonam complained of severe abdominal pain, was diagnosed with a large ovarian cyst and advised immediate operation costing 55k which her family was finding difficult to completely arrange for.
Poonam is separated from her husband. She and her 2 kids are taken care of by her father Dharma Mohite, who works as a clerk in Golf club.
The Farishtey committee received her request and application for financial assistance and within no time evaluated the merit of the case and approved it. Support from our club and from Rtn Hema made all the difference.
The operation was a success, and the cyst is sent for biopsy. Her father thanked the Rotary Club of Deonar for their timely assistance.
It is projects like these that bring smiles to the common people.
---
Health – In Your Hands Found Its Way!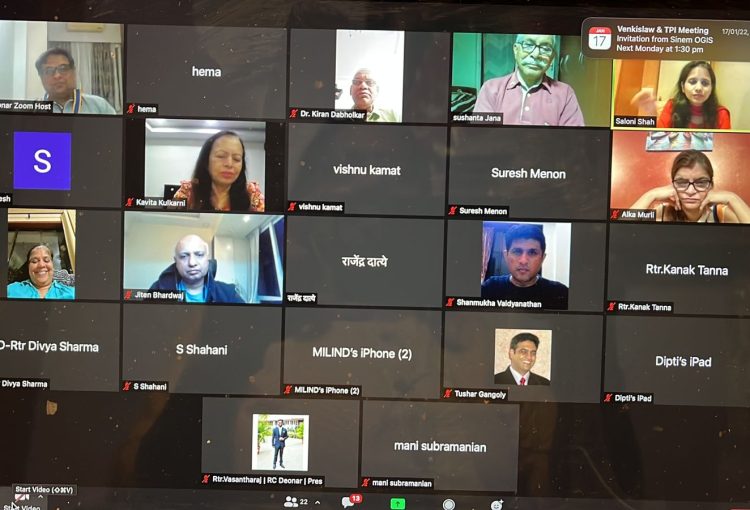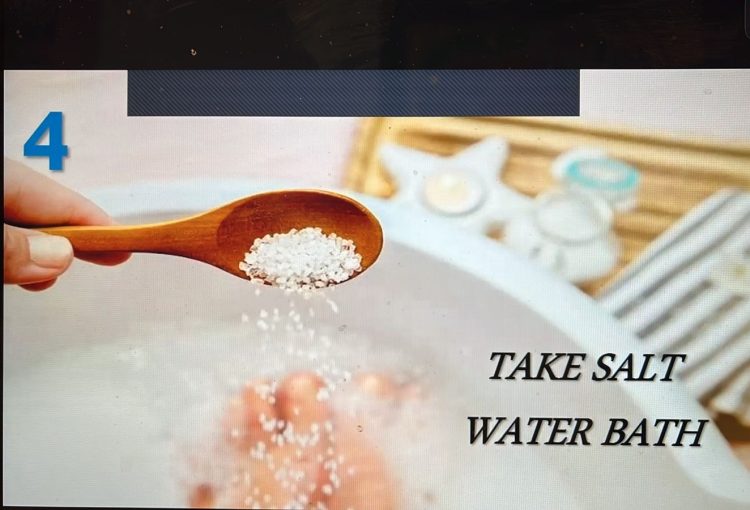 An interactive session was conducted by Ms Saloni Shah who is a certified healer and trainer in Yoga Prana Vidya. All the Rodeos and invitees enjoyed this online session.
---
Food Distribution under Swiggy District Program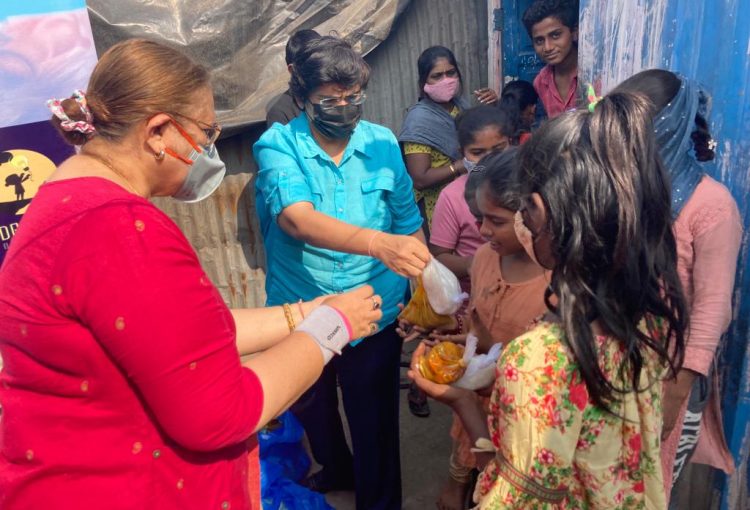 Rtn Sangeeta Shahani and Past President Rtn Padma Kapoor continued the food distribution under the Swiggy District Program in the slums of the Govandi and Deonar area.
Five hundred packets of food brought immense happiness to the recipients.
---
Salute to the army on "Army Day"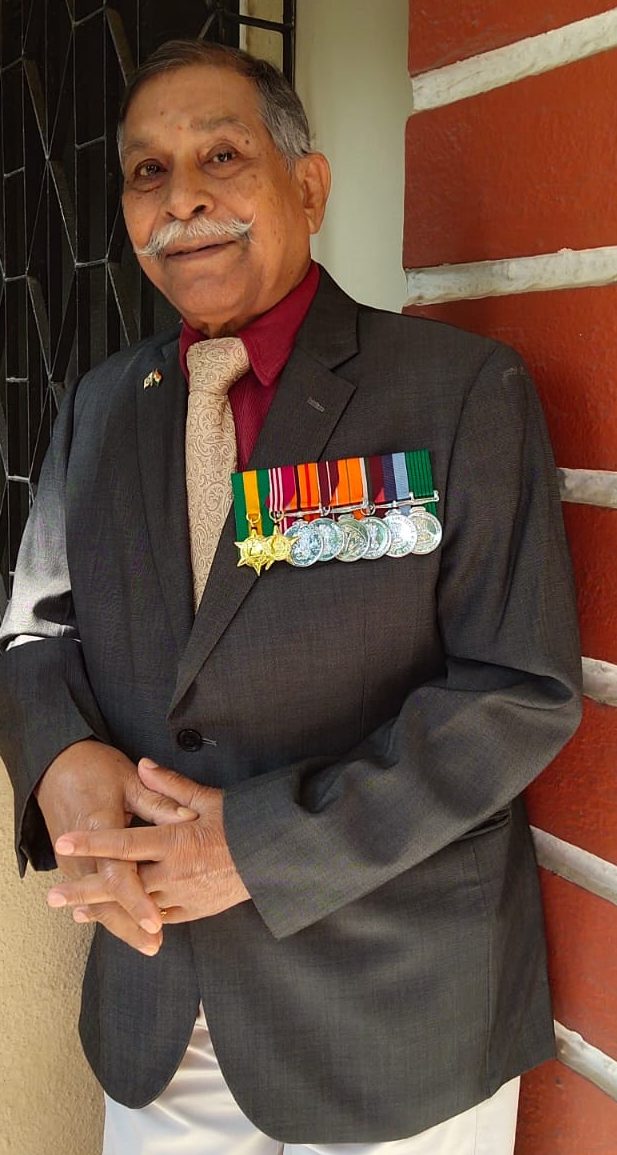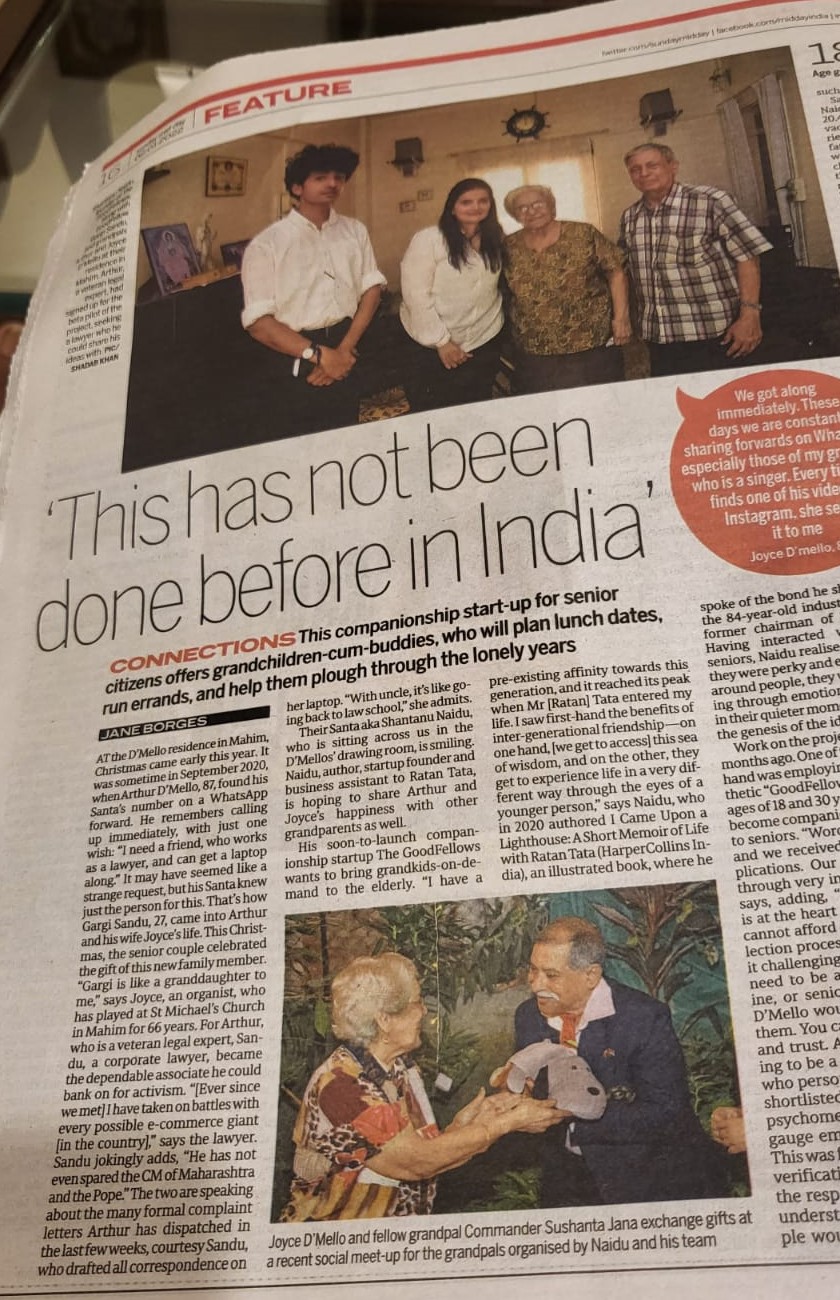 Jan 15 was celebrated as Army Day and our dearest Commander S.K. Jana shared his moments his us. We thank Cdr Jana for his service.
He was also visible in a leading newspaper
---
Project RED in continuation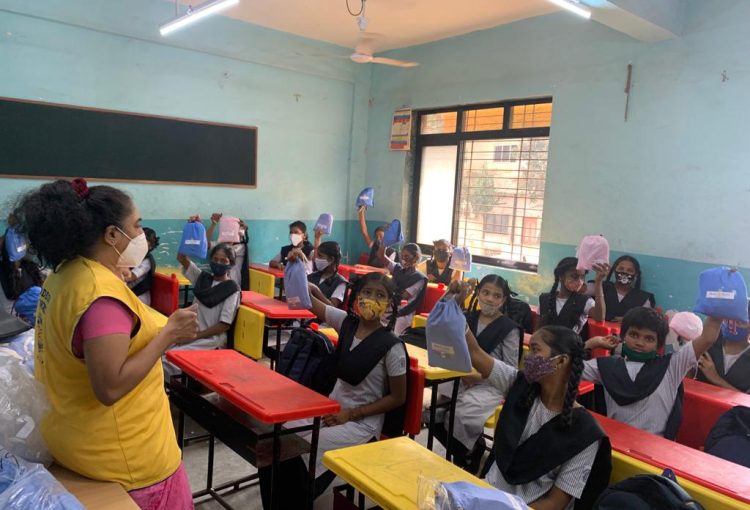 A project in continuation mode – Its impact on the community in our areas as our intention is to cover four thousand girls in Mankhurd/Deonar, Chembur area
Long term impact of such a program on the education of hygiene to girls would be beyond words. Any organization keen on uplifting the young girls must reach out to our club to do the needful.
---
RCC @ Books – Our run to uplift continues…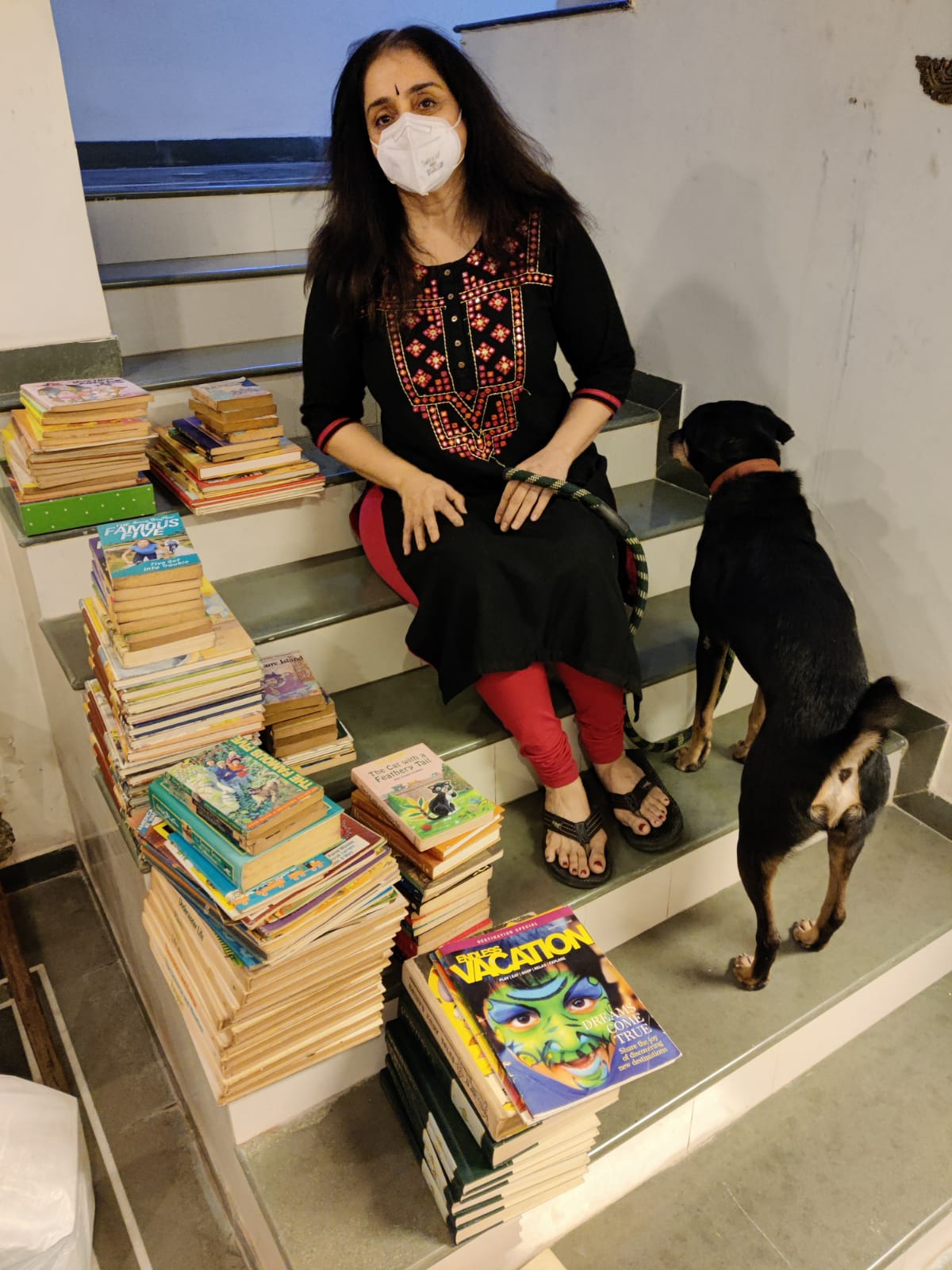 The act highlighted by Rtn Dipti Patankar and Rtn Shivani Bansal reminds me of this beautiful quote from Winston Churchill:
We make a living by what we get, but we make a life by what we give.
This simple act of kindness will go a long way.
These books will be part of the RCC school library that has already been created in the months gone by.
---
Ventilator @ Inlaks Hospital Chembur
Our club facilitated the installation of 1 (One) Ventilator for Inlaks Hospital Chembur through our corporate partner Savex Technologies Limited. A big thanks to Rtn Narender Kalra for his usual support and seamless coordination. We always love your seamless and silent work.
---
Run! Run! Run!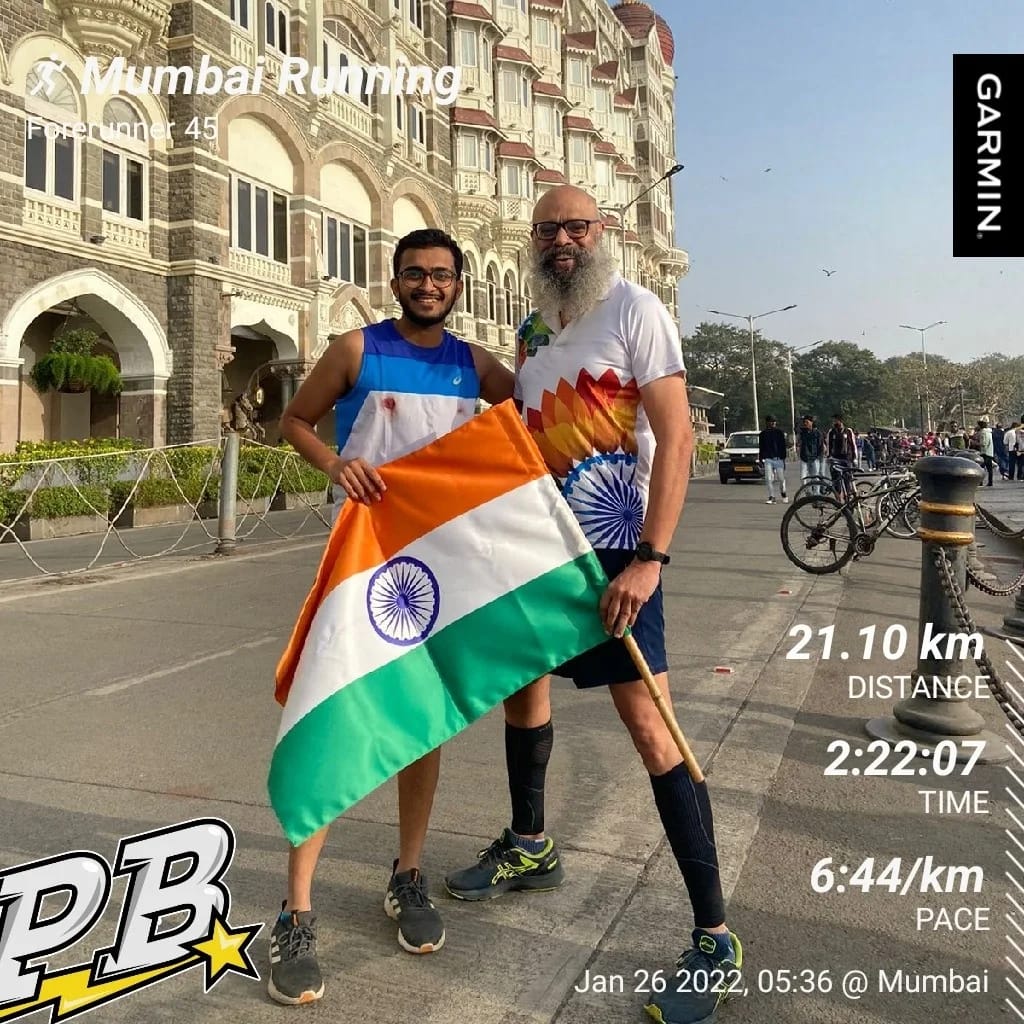 Rtn Herzel Isaac completed his 100 days with a usual run of 10 km each day and has achieved the feat of running 1000+ km.
He also raised funds for Project Chayya of our club.
In his own words:
What made it happen is the combination of the following three elements:

Discipline | Determination | Focus
Rtn Herzel's run of a half marathon on Republic Day is indeed commendable. He ran with the Flag from Bandra Otters Club to Gateway of India on Republic Day.
---
Rotaractors drive talent through X-PRESSIONS!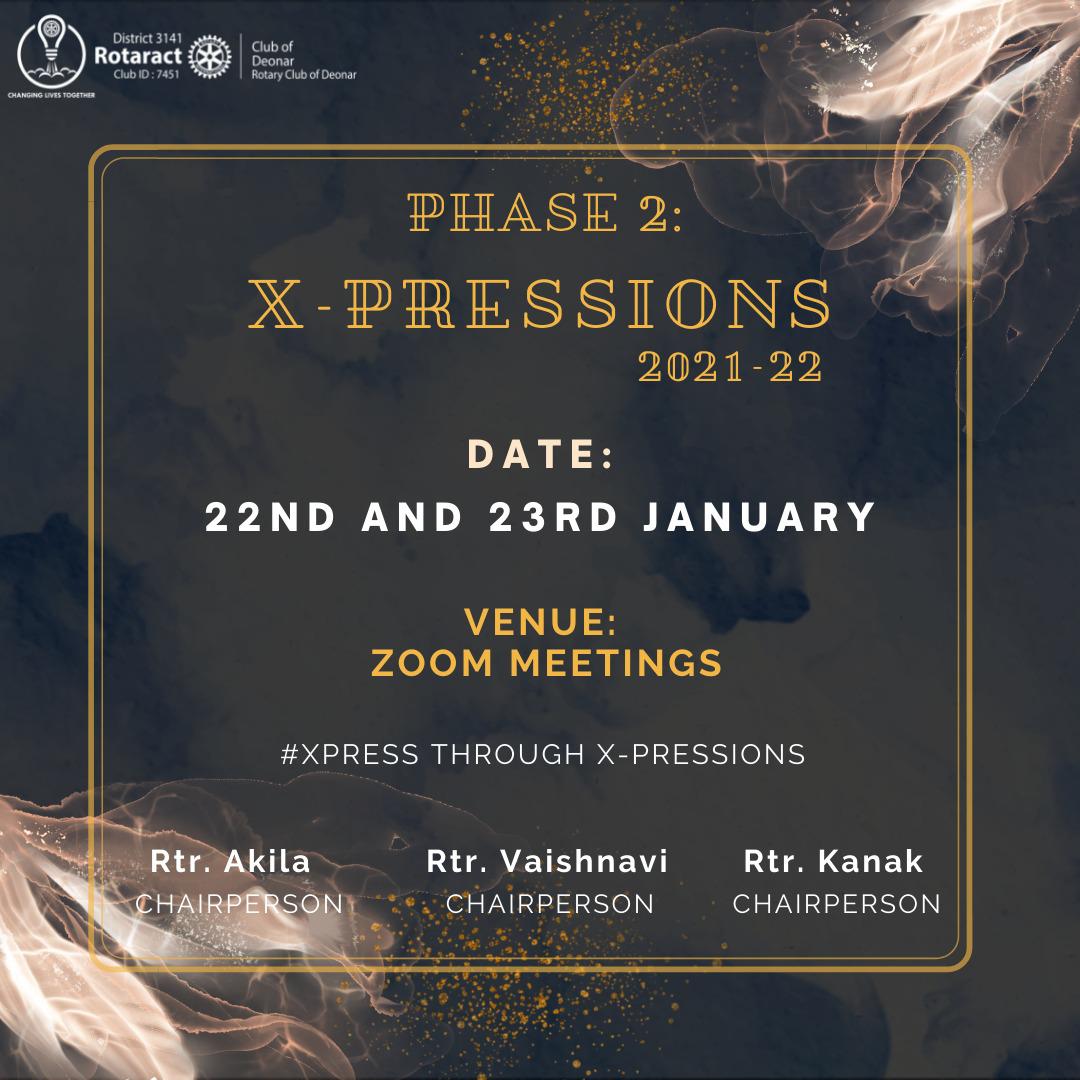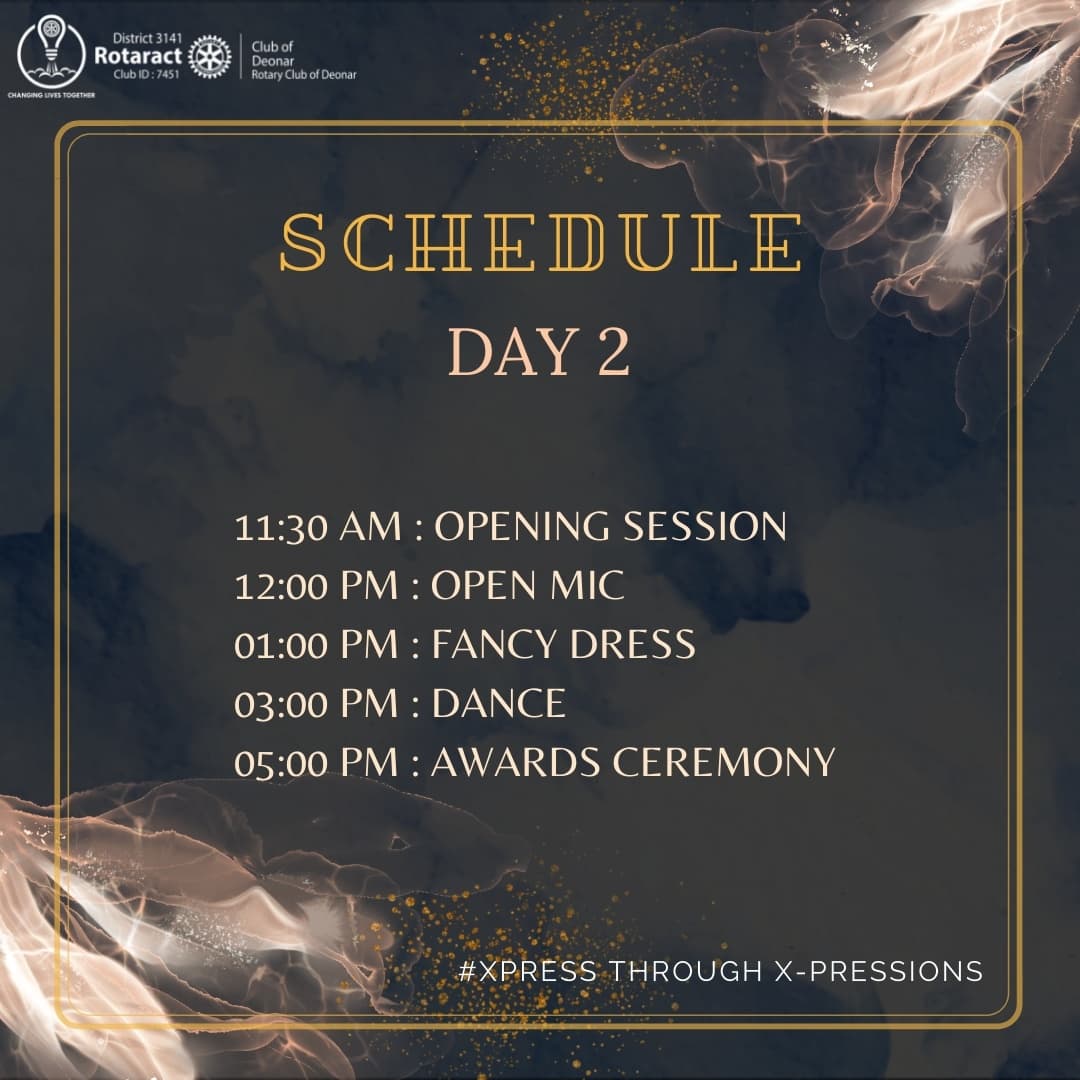 The 2-day event ended with fantastic participation and activities. Rodeos contributed to making this event grander.
---
Fellowship with DG 3142 Rtn Mayuresh Warke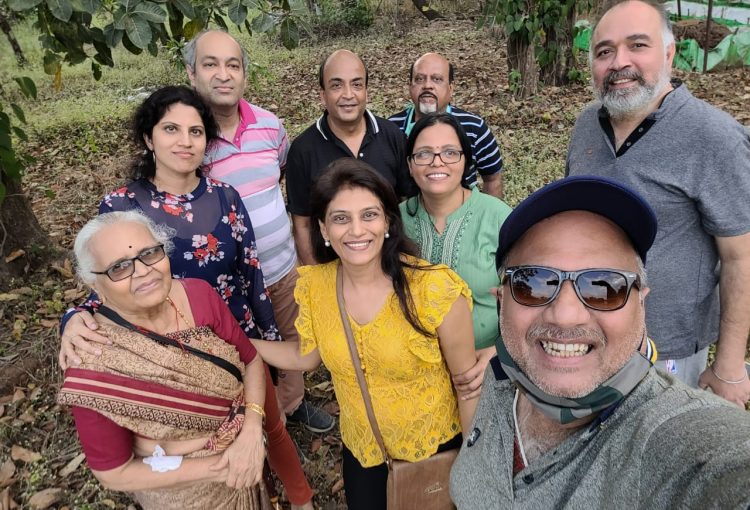 Rtn Nandu and Rtn Nagesh were seen having fellowship with Rtn Dr. Bendrey, Dr. Kale and DG Dr Mayuresh Warke of Dist 3142 at Rtn Nandu's farmhouse in Shahapur.
This reminds me of the stupendous work that this entire team does during the Musculo Skeletal surgeries.
Seeing the team in full fellowship mode is awesome.
---
Republic Day @ 26th Jan
Our club celebrated Republic Day at General Education Academy School in Chembur.
The celebrations started with an assembly in the school followed by flag hoisting. The highlight of the event was a dance performance by all the teachers.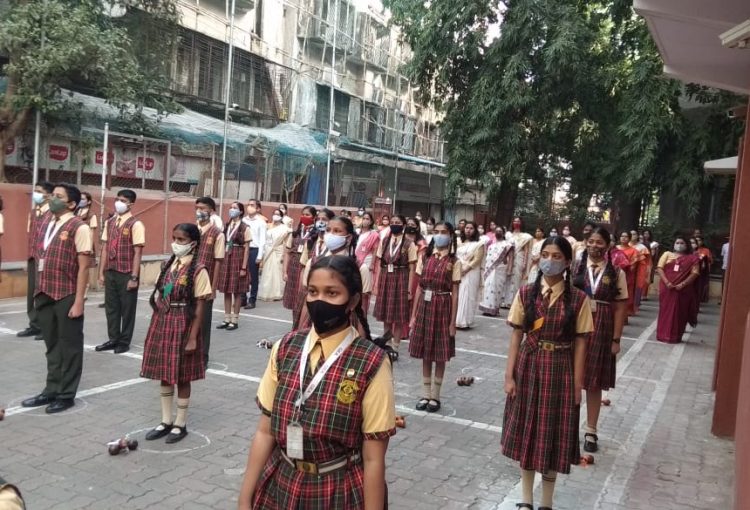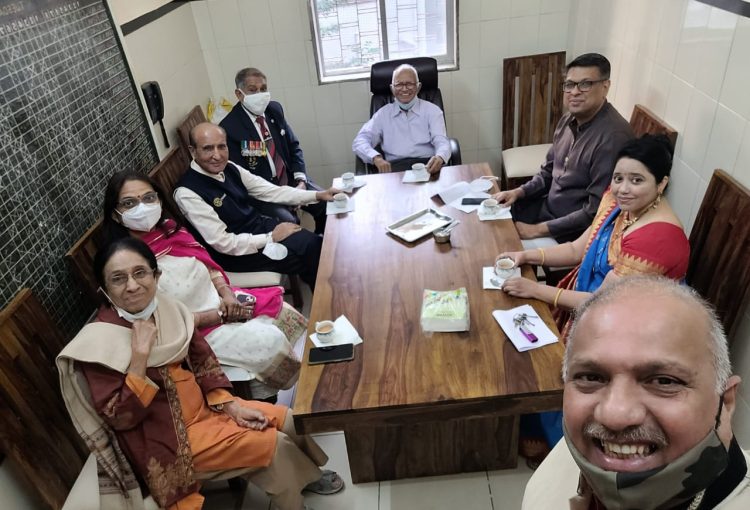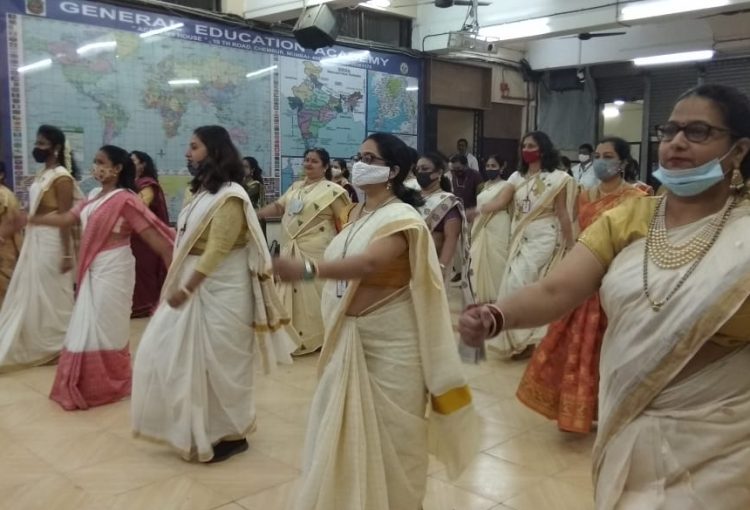 ---
Joint Project with RC Mulund East to distribute Sanitizers
The joint engagement with the Rotary Club of Mulund East was instrumental for us to plan the distribution of nine thousand units of 500 ml Himalaya Sanitizers in around 9 schools in the Trombay area.
RC Mulund East's partnership with CSR partner Himalaya Group came in handy in this planning.
Our gratitude to Rtn Rajendra Datye, Rtn Padma Kapoor and Rtn Vishnu Kamat for managing this seamlessly.
---
Regional Rotary Foundation Coordinator [RRFC]
Our Past President and Past District Governor Rtn T N Subramanian is an RRFC and he recently shared the TRF Communiqué for Oct-Dec '21 on the WhatsApp group. In a way, it gives anyone exposure to understanding the amazing work that our Foundation does across the world.
Here's sharing a little bit about his role for members to know:
The purpose of RRFC's is to proactively promote The Rotary Foundation's goals and Rotary's Action Plan by facilitating increased giving to and participation in The Rotary Foundation's Annual Fund and greater participation in The Rotary Foundation's grants and programs.
RRFC's work in collaboration with district leaders to support and encourage Rotarians and clubs to fully participate in The Rotary Foundation's fundraising, programs, and grant opportunities.
To know more about the roles of various Regional Leaders – Click here to download the PDF
---
Rotary International launches the new RI Theme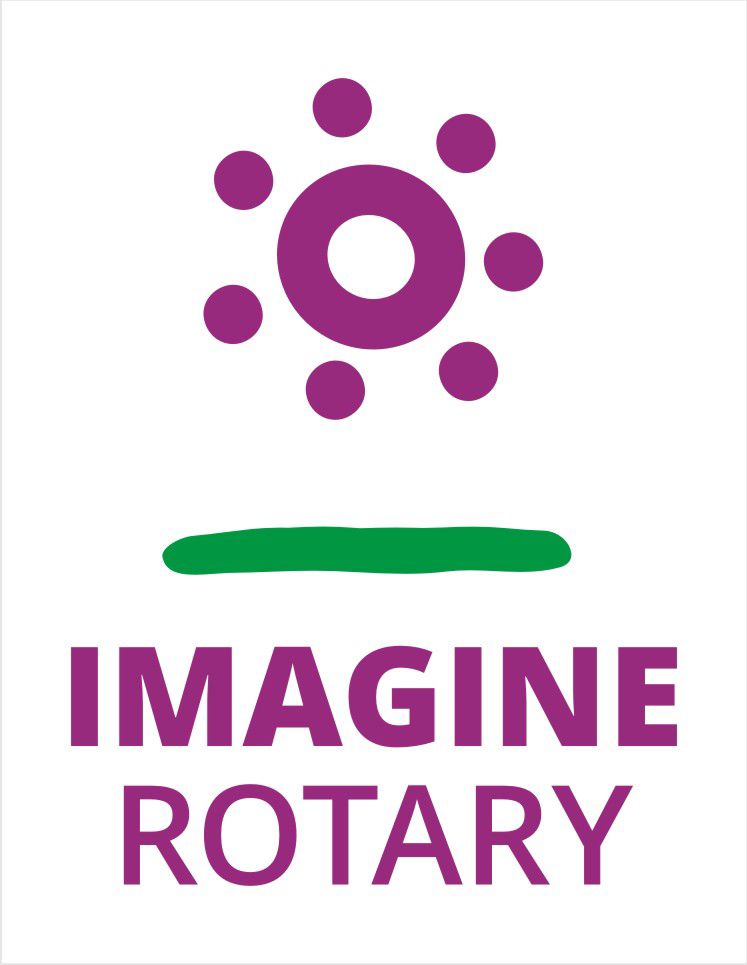 Rotary International President-elect Jennifer Jones wants members to imagine the possibilities in the change they can make to transform the world.
Jones, a member of the Rotary Club of Windsor-Roseland, Ontario, Canada, revealed the 2022-23 presidential theme, Imagine Rotary, as she urged people to dream big and harness their connections and the power of Rotary to turn those dreams into reality.
"Imagine, a world that deserves our best," Jones told incoming district governors on 20 January, "where we get up each day knowing that we can make a difference."
To know more – click here: https://www.rotary.org
---
Rodeos celebrated National Girls Day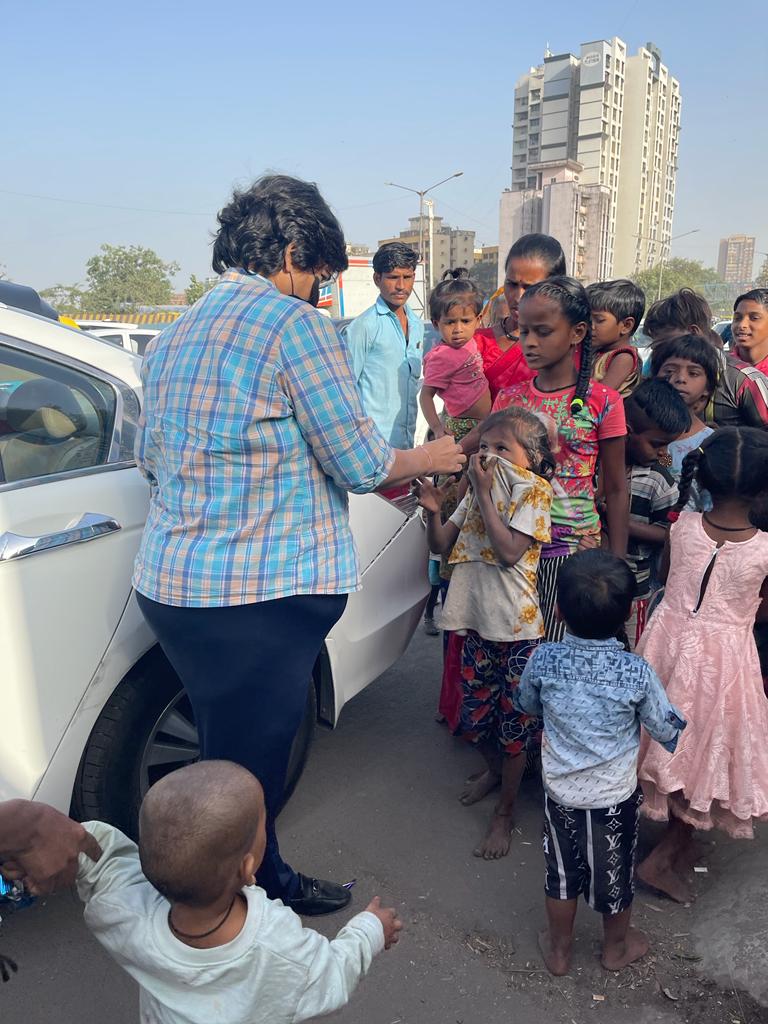 It was an impromptu discussion that led President Nominee Rtn Sangeeta Shahani to celebrate this in her own style. She moved to the nearest slum of Jai Ambe Nagar and brought twinkling kind smiles which are truly beyond words. She distributed chocolates and pastries among the kids.
Watch President Nominee Rtn Sangeeta Shahani share her thoughts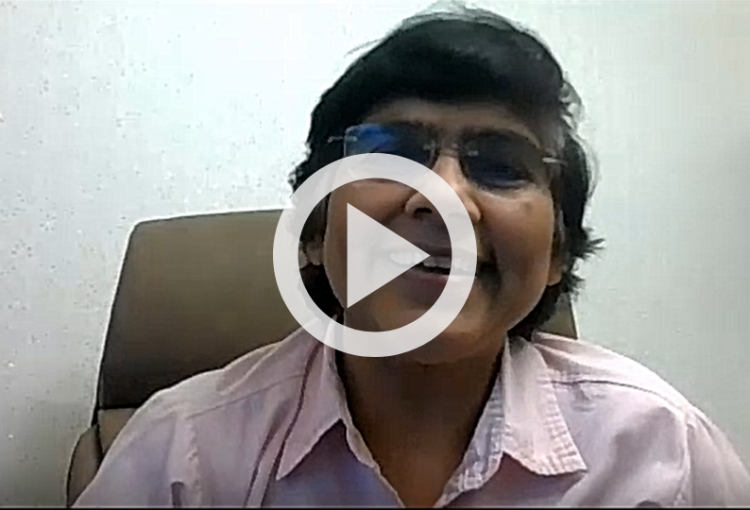 Rotary builds leaders in a seamless manner and thus comes our President Nominee who is going to be on the hot seat from 1st July 2023.
Watch this video and see Rtn Vivek Khandelwal engaging with our President Nominee Rtn Sangeeta Shahani to her immediate reaction to this coveted position.
She also shares candidly her views on what truly inspires her.
---
City Exploration Walking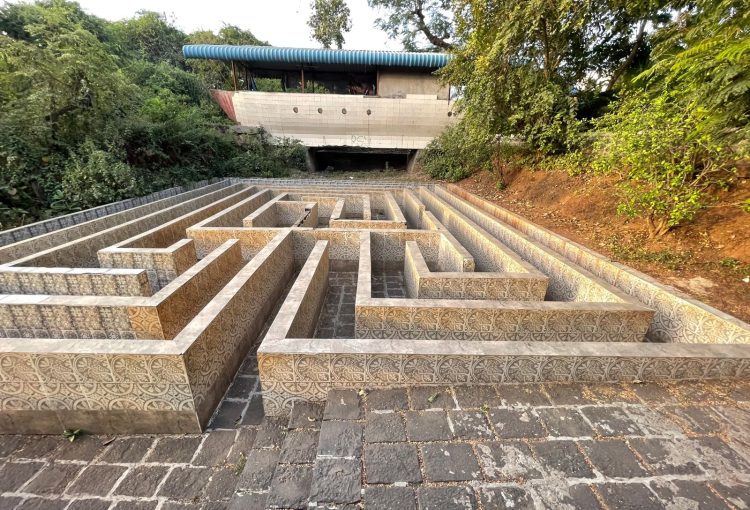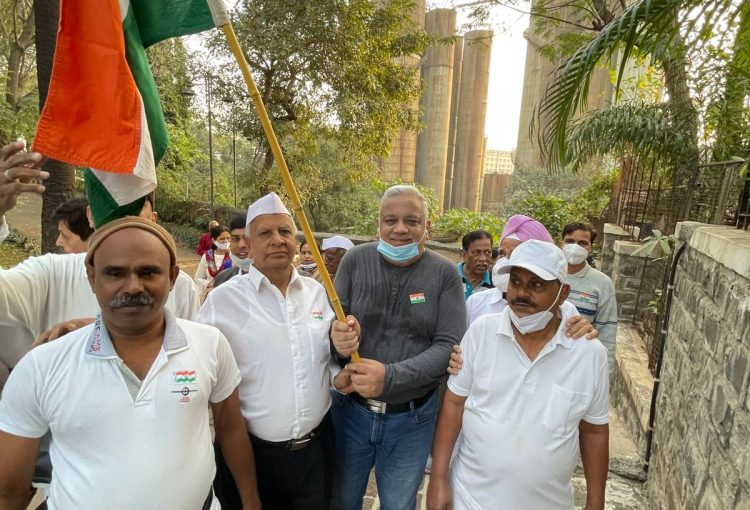 Rtn Sanjay Mehta keeps visiting some or the place and highlights his experience. Here's an interesting one: Sion Fort!
This was indeed quite beautiful. He experienced nice greens, calmness filled with the morning energy of people doing yoga and walks etc.
He also experienced a marvellous sunrise view too. And the icing was his joining a group doing Prabhat Pheri on Republic Day as well!
---
Unique Recognition!
I was surprised to have been featured on the official Twitter handle of Rotary International. RI re-posted the blog that got published on the global Rotary Voices platform and across all social media platforms.
"I am a Rotary member for life because of the opportunity it provides me to continue impacting the world in meaningful, fun, and engaging ways." -Vivek Khandelwal

Read about Khandelwal's Rotary journey: https://t.co/N07X7kdjXr

— Rotary International (@Rotary) January 21, 2022
---
Rotary Club of Deonar is reaching new highs of getting visible in Rotary News
Check the glimpse of what got published this month
---
Magic of Jhankar continues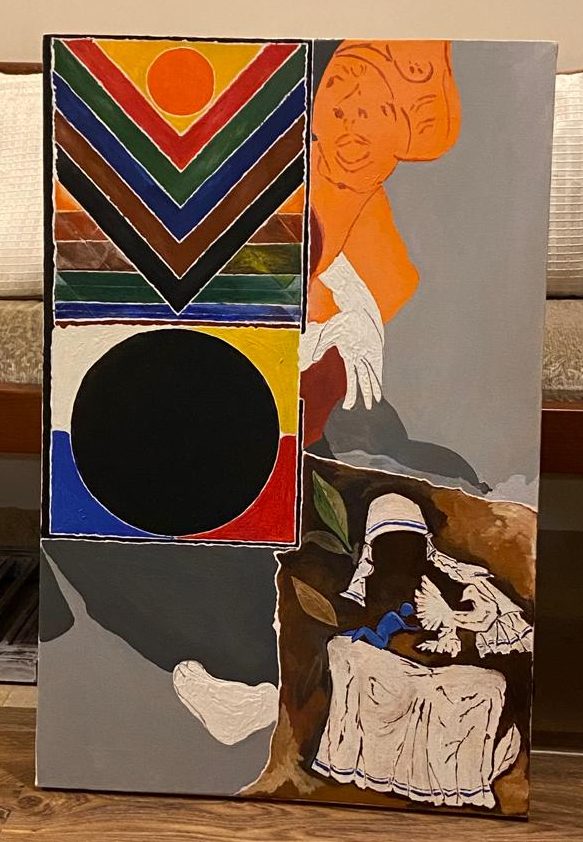 Three Masters captured on one canvas.
Raza: Bindu
Hussain: Pieta, Mother Teresa.
Tayeb Mehta: The Beast.
---
Celebrations!
Rtn Rema & Ann Gopi Nair enters into the league of becoming grandparents. Their son and daughter-in-law were blessed with baby girl Taptee Nair
Rtn Dipti Patankar's son Yash appears on a Youtube video where he does a complete run of a jazzy-looking car that he has re-modified. He is based in Japan. Check out the video here: https://www.youtube.com/watch?v=qvorcNHCyVM
---
To close, all I would like to quote is a post that was shared by Rtn K B Jetly:
Do all the good you can, for all the people you can, in all the ways you can, for as long as you can!
This is what we believe in Rotary and that is what 'Service Above Self' is.
With Rotary Cheers!
Rtn Vivek Khandelwal
Director – PR 2021-22
Rotary Club of Deonar
YouTube: bit.ly/3coMem0
Website : vivekkhandelwal.in