From the PR desk: 01 Dec 2021
Hello Rotarians & Families, Guests & Visitors…
It is a pleasure to have your presence here. 
French Philosopher Claude Adrien Helvétius said a sage statement –
Genius is nothing but continued attention
Our club has been doing exactly this in an intrepid spirit.  
Let me take you into a rundown for the month of Nov '21.
---
Joint Foundation Fellowship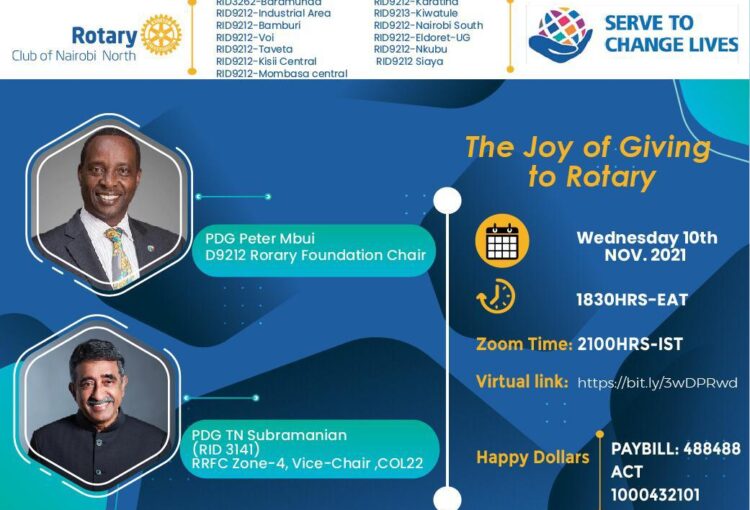 The November month has its emphasis on Rotary Foundation and this spirit saw our member and PDG T N Subramanian speak on 'The Joy of Giving to Rotary'. To know more about what his role as a Rotary International Regional Foundation Coordinator (RRFC), Zone 4 is – refer to the Oct '21 Newsletter
---
Speaker Session – Trekking make the most of it in your lifetime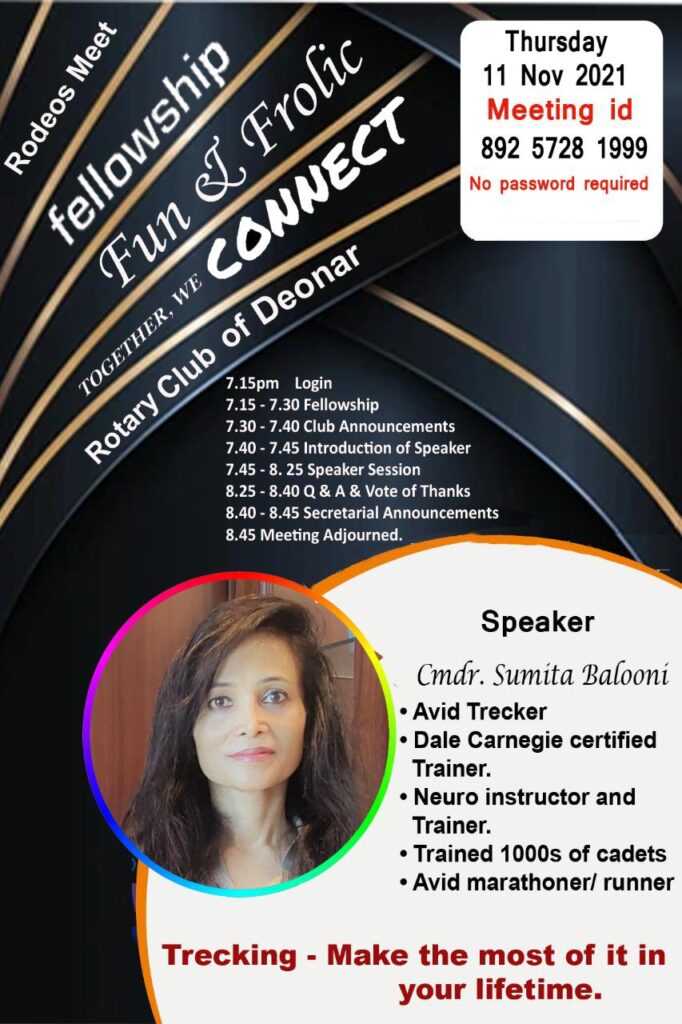 We had a veteran trekker – Cmdr Sumita Balooni who came and shared her knowledge and experience with the club members.
She covered examples of her treks, different types of treks, preparation for such treks, what is the teamwork required during treks, different kinds of terrain and which one is the easiest for beginners, the mindset needed for being a trekker, and how treks help a person meditatively not just physically.
Everyone found it very interesting as well as inspiring. There were loads of questions that members learned from. Check some snippets here.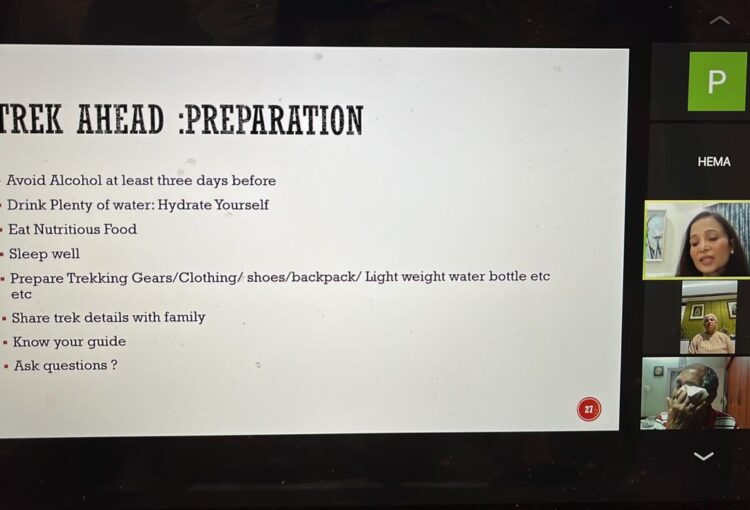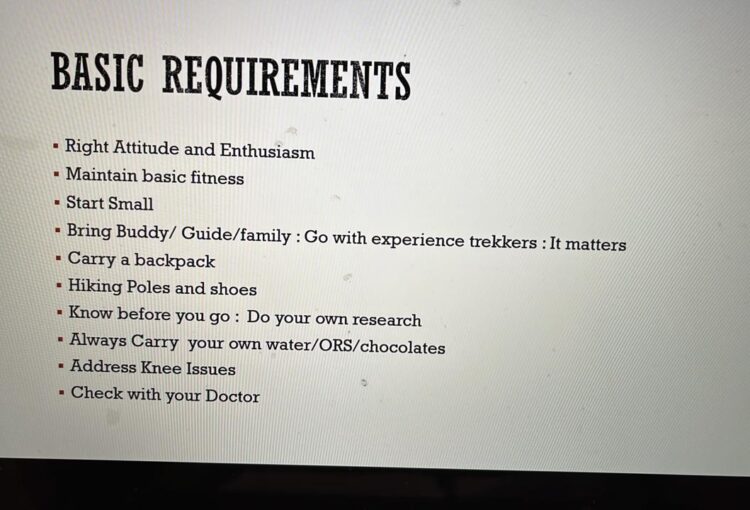 ---
Support to our Subhaschandra Bose Vidyamandir, Mankhurd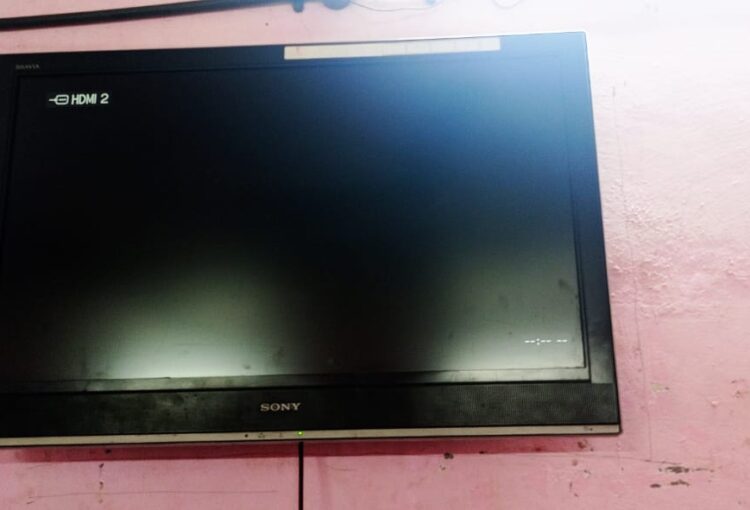 The word Happy brings cheer to us. When we add the word School next to Happy – it brings a much deeper feeling. A relationship that was established 8 years ago is blossoming so beautifully. The school was exploring to fulfil their need to set up an audio-visual setup and our generous donors – Rtn Kannan's once again came forward to support this cause. They spare their spare TV for this purpose.
This simple yet impactful act by Kannan's can be best understood through this quote:
The habit of giving freely without expecting anything in return.
---
Interact Installation Ceremony at General Education Academy (GEA)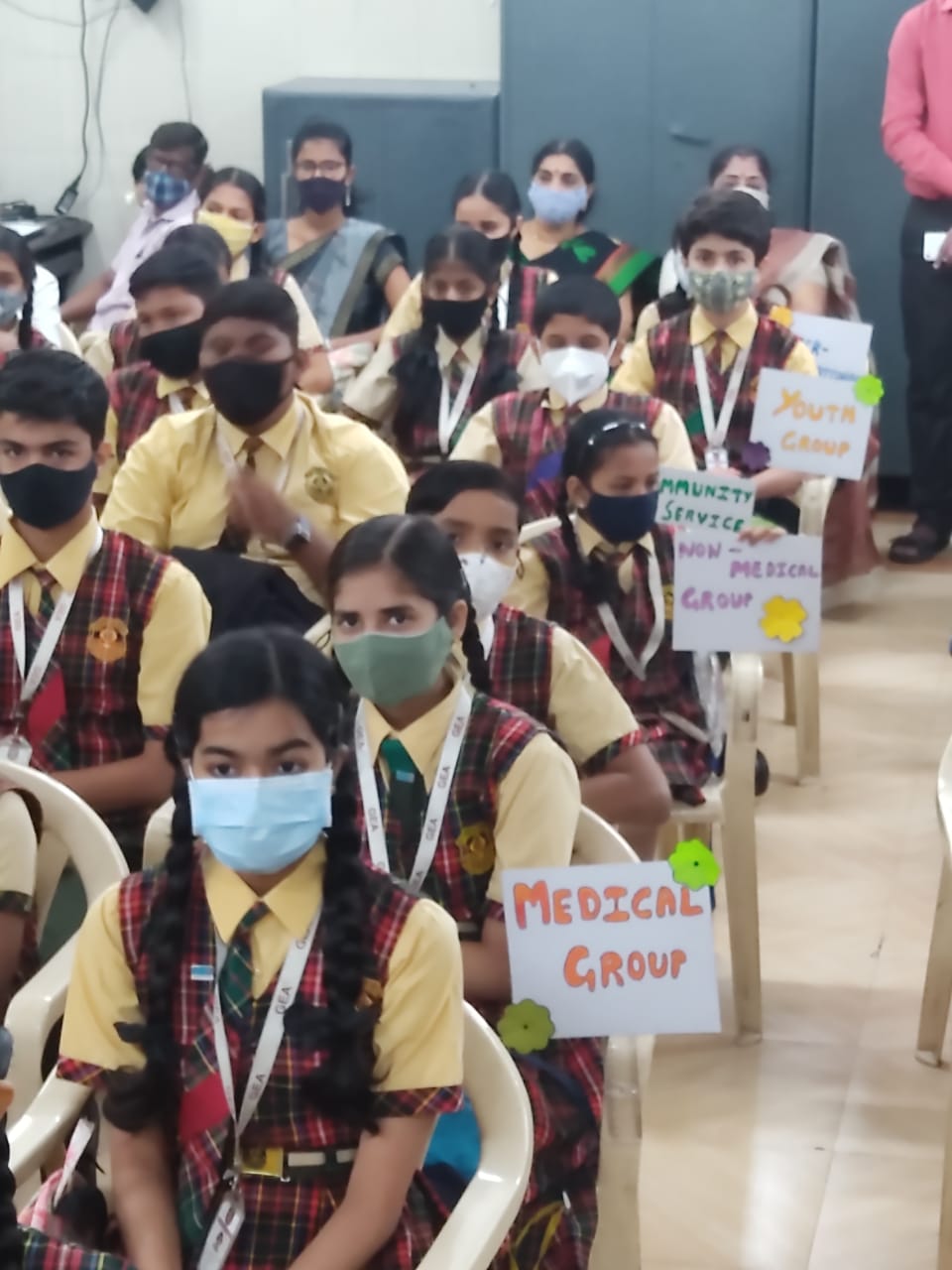 No one had imagined that the school with Interactors will put up a show that would match any professional Rotary club's standards.
The ceremony followed all the protocols that an expert club is supposed to follow. The key members from Rotary i.e., President Sudhir Mehta inspired the young students and also complimented them for their efforts in running it successfully year after year. He also shared with all the participants what lies ahead for them through this platform.
The acceptance speech was given by Master Daksh Savla who took charge as the newly inducted Club President.
The young minds had also put up a great show which truly mesmerized the audience.
In the words of veteran Rtn Usha Desai – It was clear from the program for installation that they had organized. With Rtn Naresh Shenoy alias Nandu as their mentor and guide, they have the right attitude towards Rotary. The club deserves all our encouragement.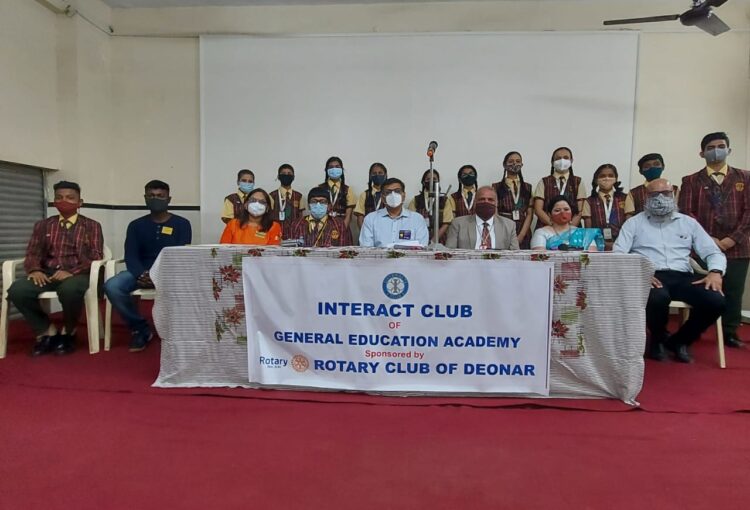 ---
RCC – A Continued Mission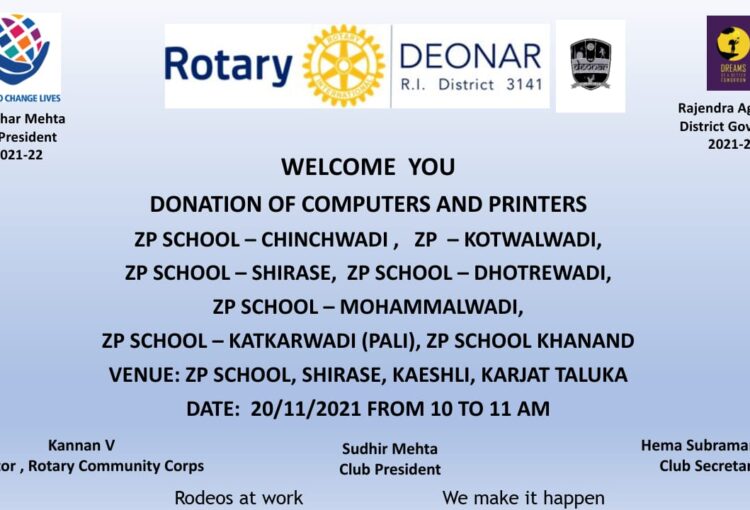 While the previous month had the update on mega projects connected to RCC – this month brought continuation to the same.
We also had the launch of a dedicated page updated with a whole host of information on RCC and its journey.
RCC Inauguration of computer room saw the donation of computers and printers to 7 Zilla Parishad Schools in the Karjat Taluka area.
This support from the club will have an impact even on Adivasi children who will come in from remote areas to learn the skill. The local people were all full of praises for the incredible work that the club has been doing in the area.
The impact of this project will be on 15 schools and on hundreds of students whose lives are going to be directly impacted as a result of the availability of computers.
Rtn Kannan shared – It is truly inspiring to see how local communities have taken up the RCC projects to a whole new level and a current lot of RCC Presidents are showing keen interest in supporting their own causes. In his view, the object of RCC is to develop leadership from local communities and it is being achieved on a consistent and sustainable basis.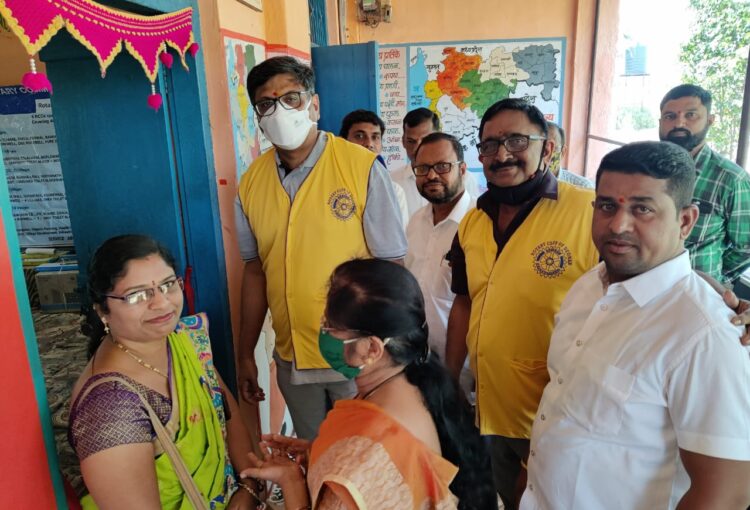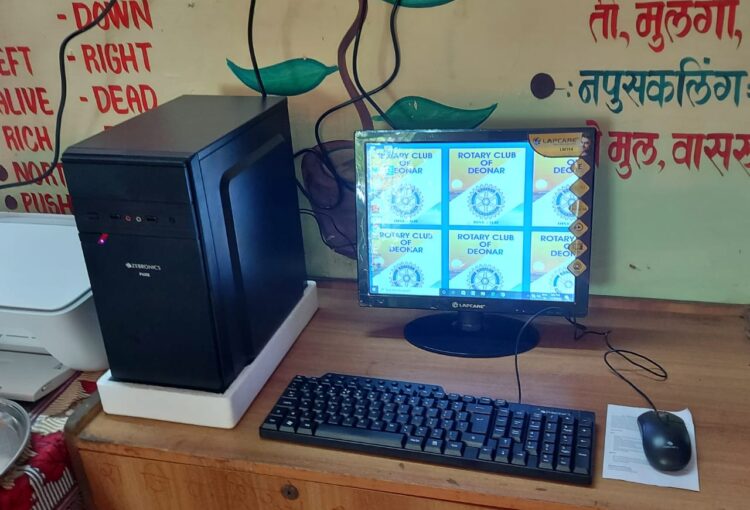 ---
Pre-OCV (Official Club Visit)
OCV a lot of times appears to be Rotary jargon however in its simplest form…all that it implies is the District Governor coming to the club to review how the club is doing, what it could do better, and also inspire the members with what is happening in the Rotary world, our own district and give his opinion about the club functioning.
Pre-OCV is more about building readiness for the main event.
There were also PHF pins that were given to Rtn Alka Murli and also to Rtn Hema's Mother-in-law – Ms Lakshmi Venkiteswaran. She has been a great support to the club for many years and was one of the contributors to our 1st Global Grant project – Touching Little Hearts.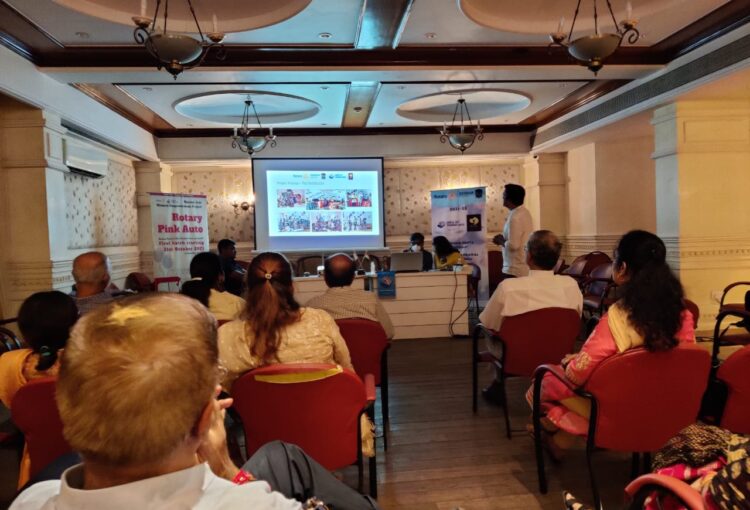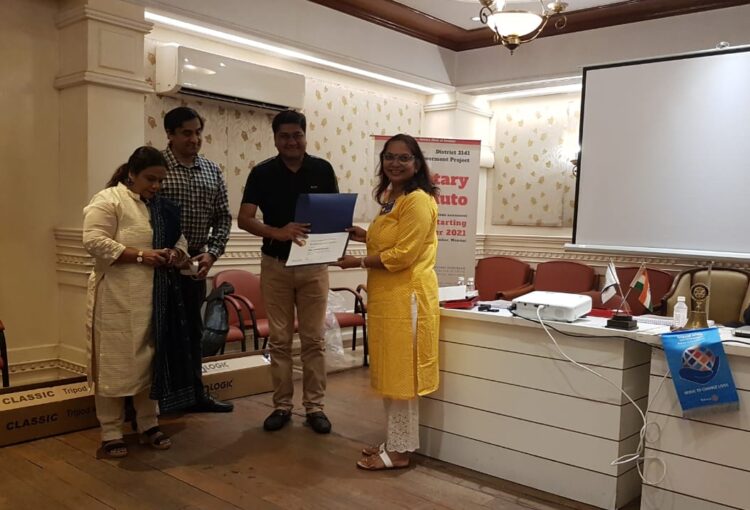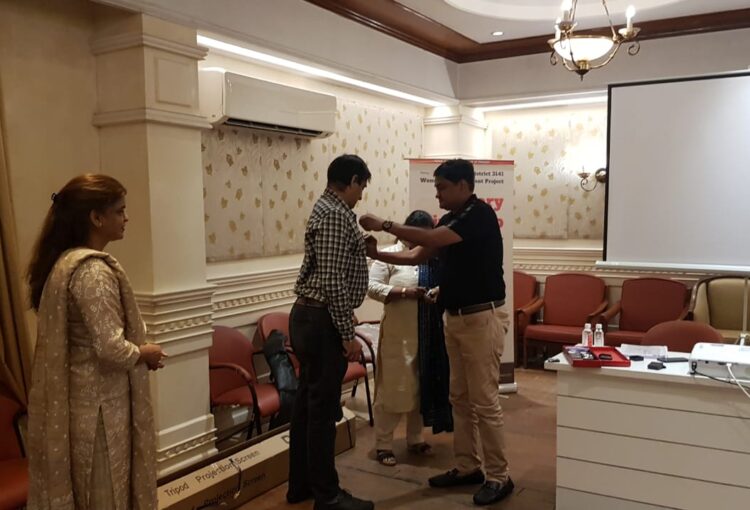 ---
Rotary Deonar's Vocational Excellence Hub – Concept Learning in Maths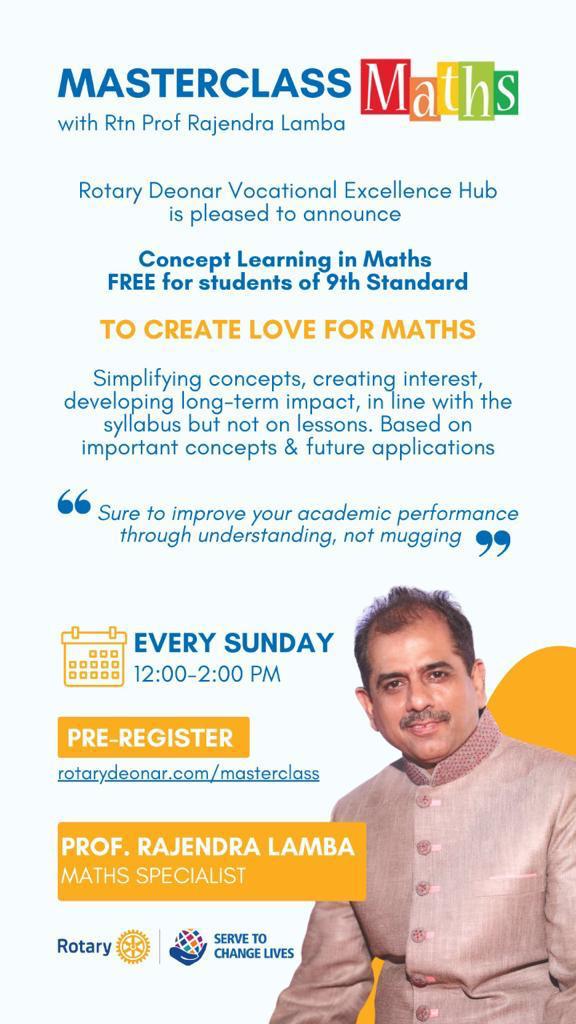 The lives of 85 students will no longer be the same. Thanks to the efforts of the Vocational Services team led by Rtn Alka who has worked tirelessly to ensure that this sees light, camera, and action in terms of the rollout.
In the interest to drive conceptual learning in Maths, Rtn Rajendra Lamba came forward to give his voluntary service as a Maths Specialist.
In the words of Rtn Jaisal Jetsey – Rtn Rajendra Lamba is an outstanding Maths Professor with a specialization in the engineering stream. His dream to make students fall in love with maths has come true with this initiative.
Rtn Alka has complimented our Club President – Sudhir Mehta for his drive & encouragement to rollout newer initiatives.
The inaugural session of Master Class in Maths was really well received by the students and teachers. The teaching style of Rtn Lamba is very inclusive & interesting.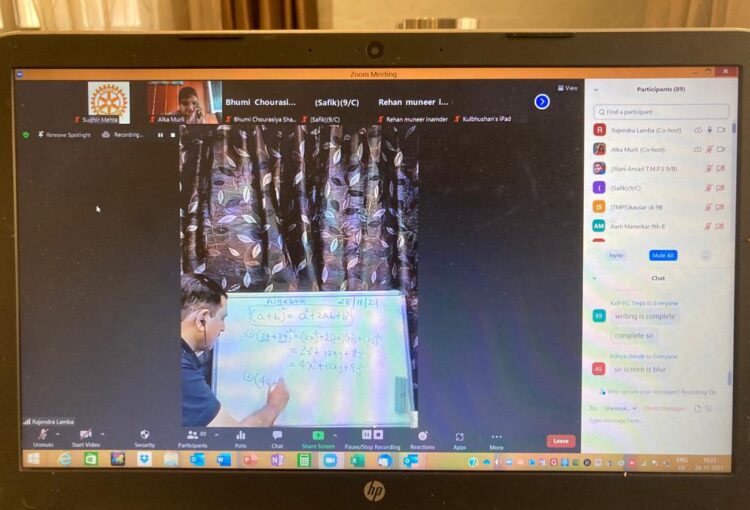 ---
Prayaas
While last month had covered the story…it is an honour that Rotary News has been kind enough to give us coverage for this event. 
Click here: https://rotarynewsonline.org/rc-deonar-gifts-tabs-to-schoolchildren/
---
Organ Donation Drive by Rotarians and Rotaractors
Organ Donation Awareness Drive was conducted at Ghatkopar Railway Station alongside the District led blood donation camp on Nov 25 & 26. Seen here in the images are PP Rtn Prabodh Sharma along with the team of Rotaractors.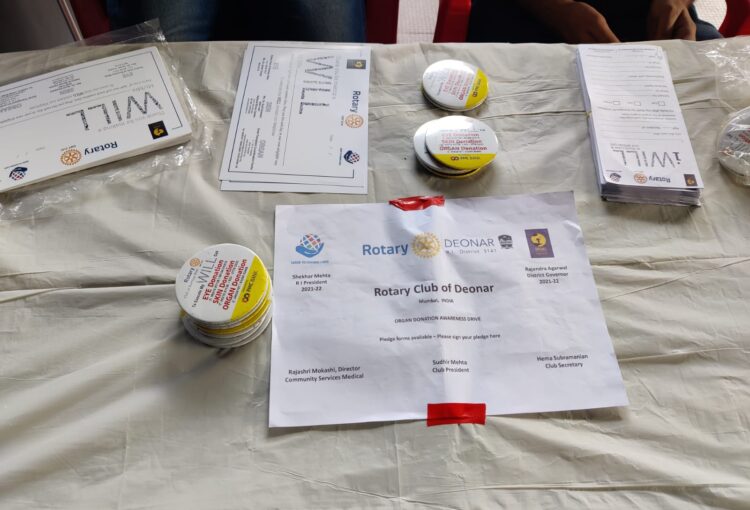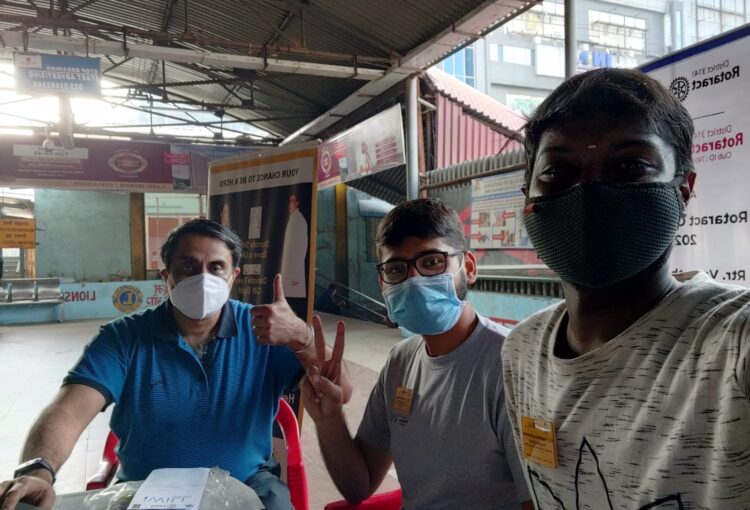 ---
Humans of RCD by Rotaractors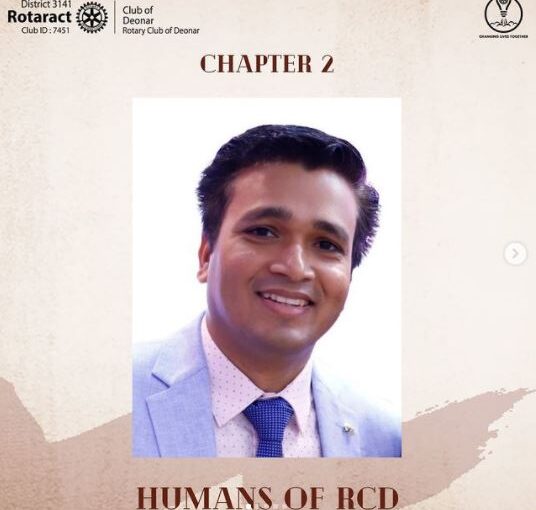 In an initiative led by Rotaractors on their Instagram page – our member Rtn Rohan D'Souza got featured.
Check the link here: https://www.instagram.com/p/CWz9zmuPG56/
---
Some key aspects that got buzzing attention on Whatsapp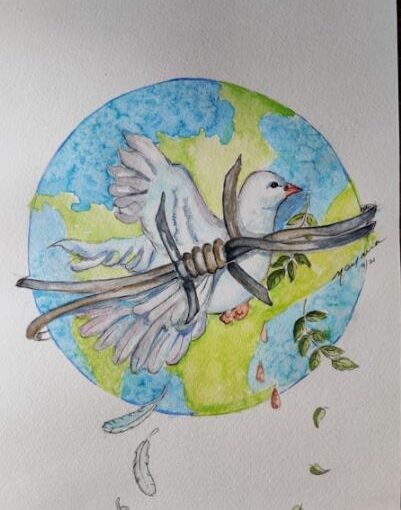 Rtn Nayana Das winning on the Inner Wheel blog  
http://blog.innerwheeldistrict314.org/2021/11/prize-winner-for-water-colour-painting.html?m=1
---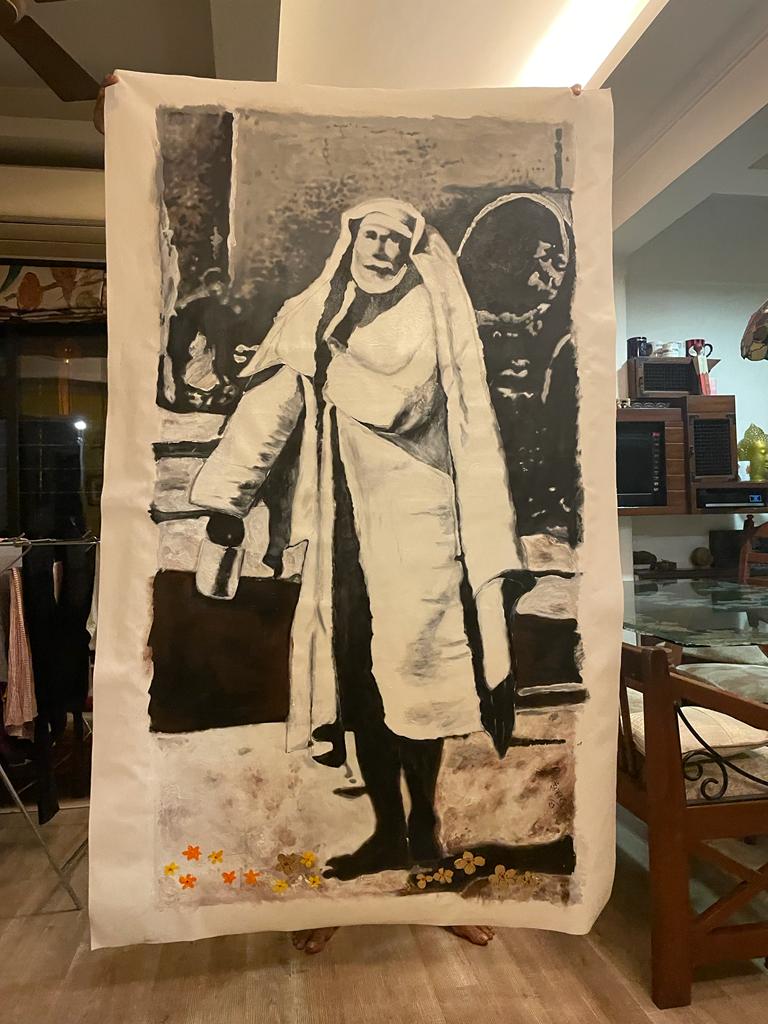 Rtn Jhankar came in with his Midas touch on painting. What makes this one special is that…this time it has been Sai Baba. Here's the message that is equally powerful:
Just finished BABAs painting. His blessings are upon us ALL. Keep your faith and patience ….. everything will be fine – श्रद्धा और सबुरी
---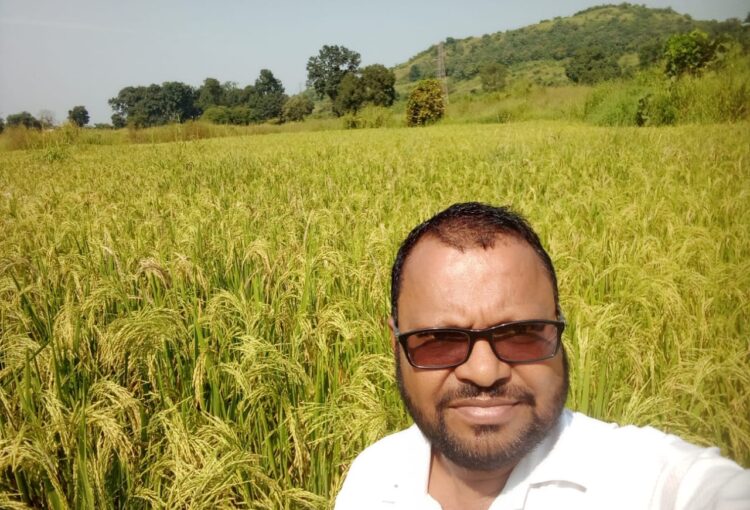 Great news came in about Arjun Tare, one of our pillars of strength who got promoted as a Junior Engineer in Indian Railways.
---
It was great to see my GSE experience getting published as part of the official Rotary blog. 
A lot of messages came in all through from Rodeos and external members both on the official blog page and also on social media platforms. 
One such message came in from Bangalore and was shared by Rtn Padma Kapoor:
From GSE member to an active Rotarian is indeed a great story.. Congrats Vivek – Rtn Naveen of Bangalore West club
You can see the published post here:
https://blog.rotary.org/2021/11/26/from-gse-to-leadership-my-journey-into-rotary/#more-12874
Feel free to like and share your comments on this page.
---
Obituary: Time to pay our respects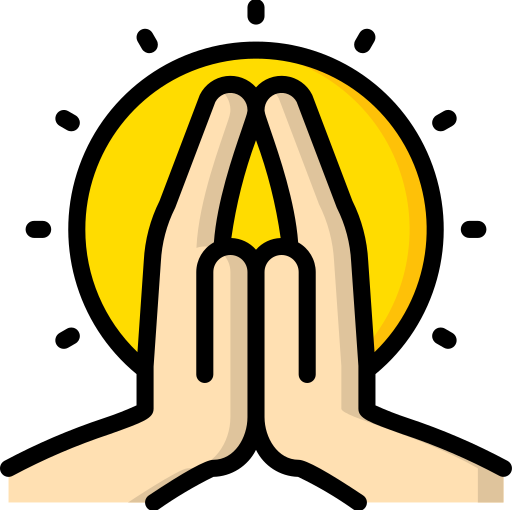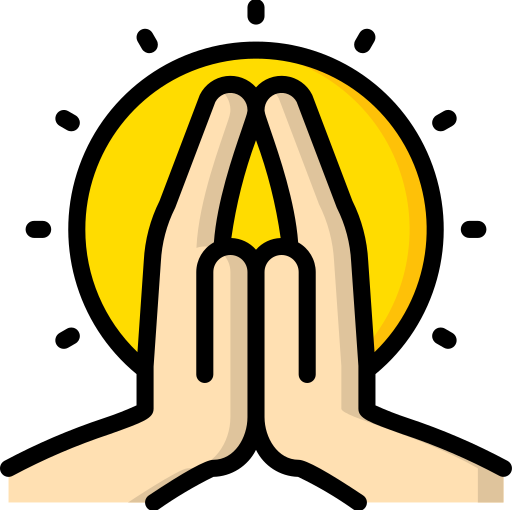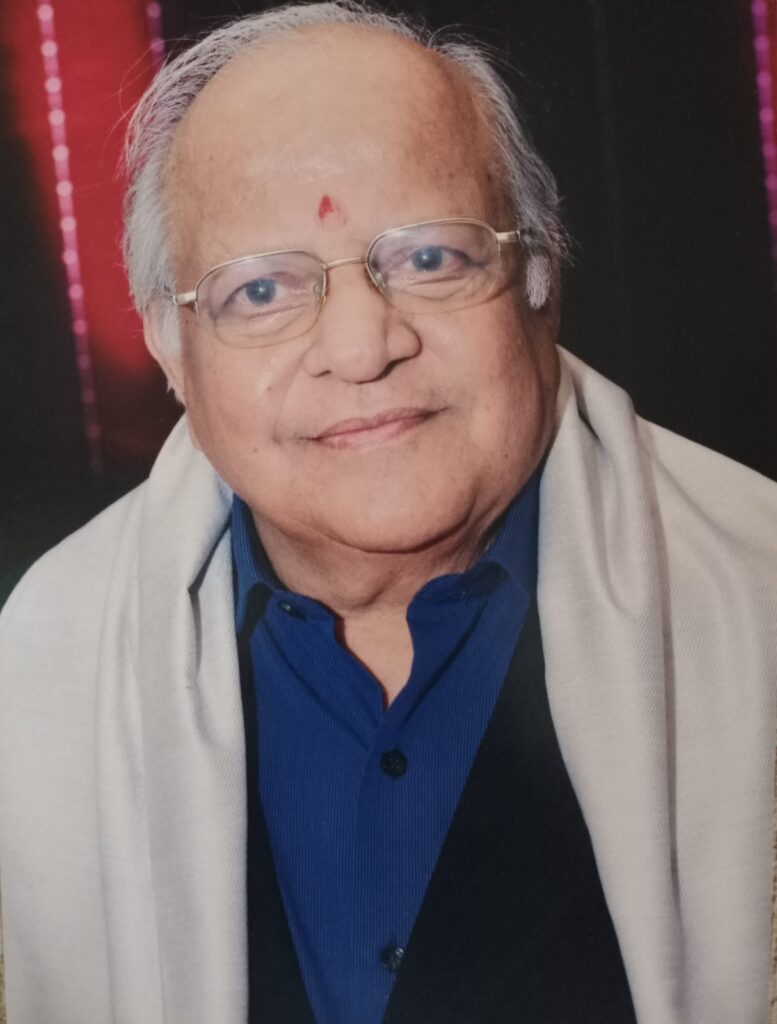 The month also saw the passing away of a doyen of our club – Late Shri Ravindra Deshmukh. In the words of our notable leaders, he was a human being par excellence. Some thoughts from our members:
Kulbhushan Jetly – Ravindra Deshmukh had lived a complete life. Rotary brought us together and we both became close friends. What an organised and fulfilling life he lived. I learned a lot from him specially planning and meticulously execution of any project and event.

Jhankar – One of the founding members of this club, very meticulous and inspiring man.

Kannan – A true legend and a true Rotarian.

Vishnu – We both worked together for some time in Siemens Kalwa factory. He was a very systematic and very soft mannered person.
---
What kind of feelings comes to your mind while you have spent your invaluable time reading this. 
Do share your thoughts and comments with us on the project or reading that has left you thinking or that has made you feel uplifted at this time. 
Stay healthy. Stay blessed. 
With Rotary Cheers!
Rtn Vivek Khandelwal
Director – PR 2021-22
Rotary Club of Deonar