From the PR desk: 01 Nov 2021
Hello Rotarians & Families, Guests & Visitors,
It is indeed awesome to connect with you all just after Diwali.
The month gone by is always cherished since it was the peak season of festivals that started with Durga Puja peaking up to Diwali where so many Indian deities are worshipped to bring goodness in health, wealth and overall prosperity.
I feel proud that our club has been dreaming and executing truly big projects and the month of October has lived the purpose of Community Economic Development with multiple executed projects under our fold.
It is a well-known fact that to do a project of scale, thousands of hands and minds have to work together. I must say that we are truly experiencing the same in our projects as well.
The PR team actively supported a plethora of projects in driving the right brand image, communication and supported the club projects in varied ways.
Another innovation we did was the launch of a ticker – the idea is to showcase in a glimpse the key highlight that's there in the club. It is just like the ticker of the stock market.
Our club also got multiple media highlights – Our Mahad project also got a full-page coverage in last month's Rotary News [Click here to browse]
Read through to get a glimpse of the humongous efforts…
---
Health, Health and Health: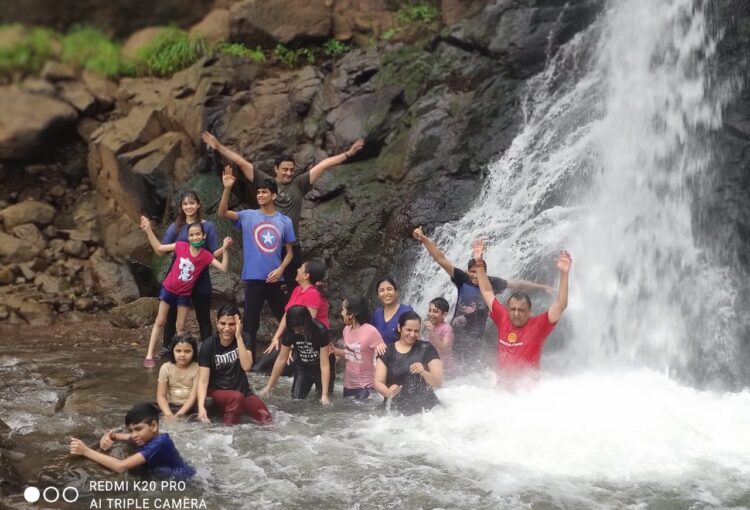 Yet another trip ensured that the month starts with a bang. This time it was Dodhani Falls. This trip had a lot of children and they had a great time.
Our adventurous President Sudhir Mehta created a memory for this trip.
Rotarians Jiten and Herzel did their best to ensure that everyone enjoys and makes the best of this trip.
Kudos to all who could join in
---
Certificate of Recognition: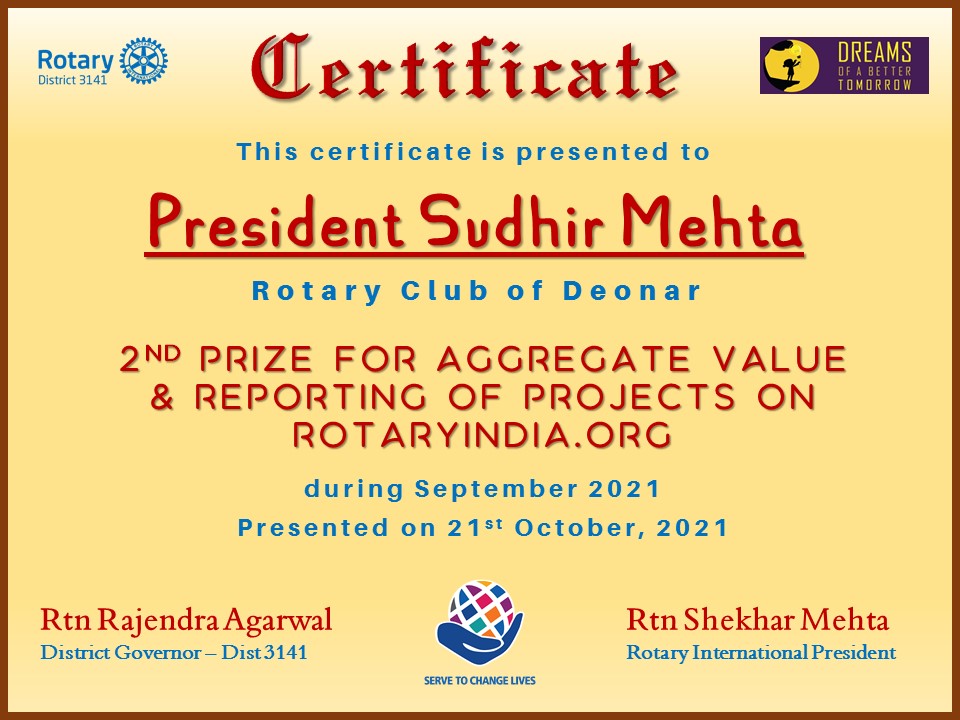 Rotary is evolving and so are its processes.
RotaryIndia.org has been envisaged to be the repository of all the Rotary projects across the country.
Rotary Club of Deonar has always been a vibrant club and this certificate of recognition on the aggregate value of projects and their reporting has truly reinforced the same.
Rodeos – ensure that you continue creating waves and keep the flag of serving extremely high!
---
Regional Rotary Foundation Coordinator [RRFC]
Our Past President and Past District Governor Rtn T N Subramanian is an RRFC and we thought just to share the TRF Communiqué for July-Sept that he had recently shared. In a way, it gives anyone an exposure to understand the amazing work that our Foundation does across the world.
Here's sharing a little bit about his role for members to know:
The purpose of RRFCs is to proactively promote The Rotary Foundation's goals and Rotary's Action Plan by facilitating increased giving to and participation in The Rotary Foundation's Annual Fund and greater participation in The Rotary Foundation's grants and programs.
RRFCs work in collaboration with district leaders to support and encourage Rotarians and clubs to fully participate in The Rotary Foundation's fundraising, programs, and grant opportunities.
To know more about the roles of various Regional Leaders – Click here to download the PDF
---
Rotarians featured in Rotaract Initiatives:
Our veteran Rotarians Kannan and Sanjay were seen getting featured in the initiatives of Rotaract.  The images here say it all.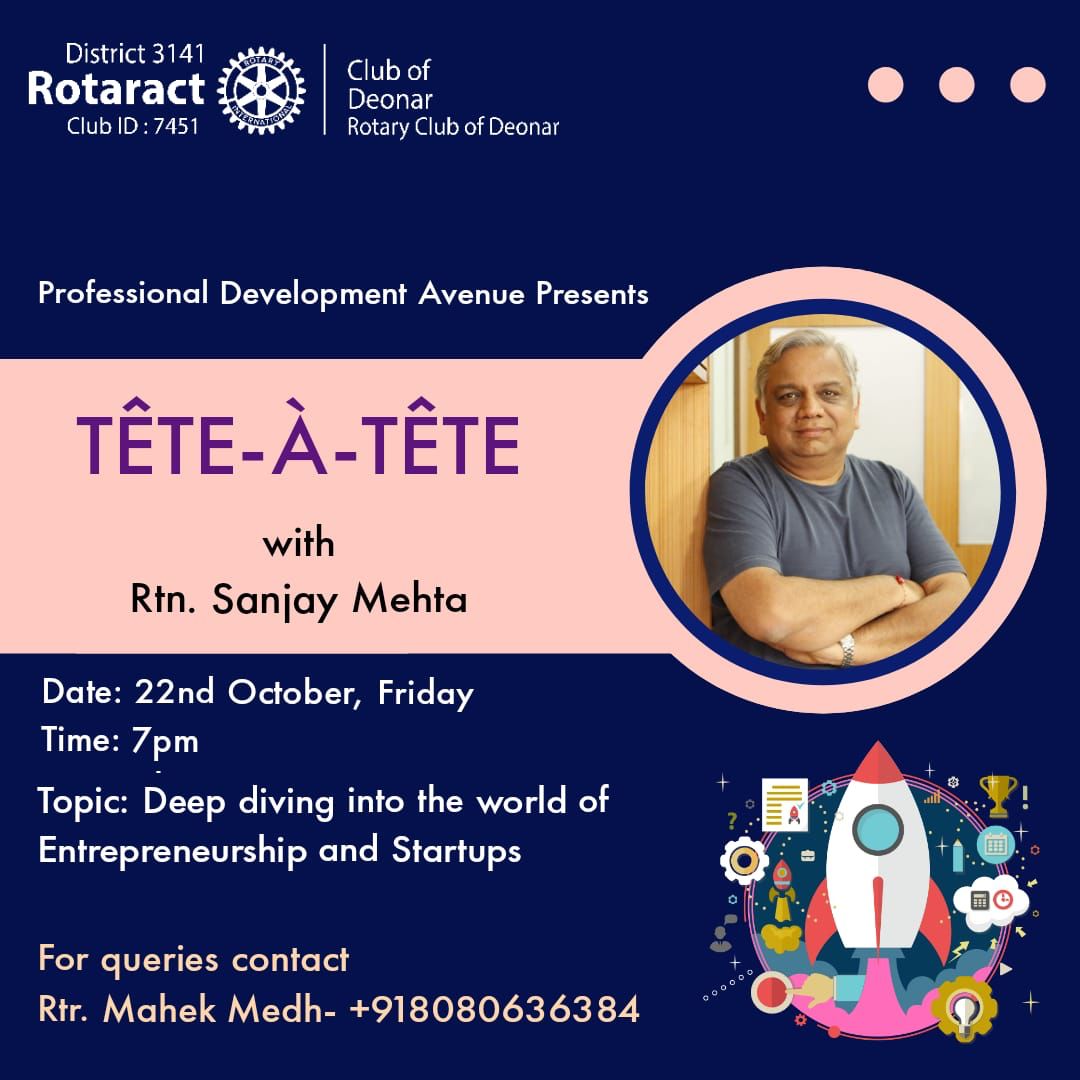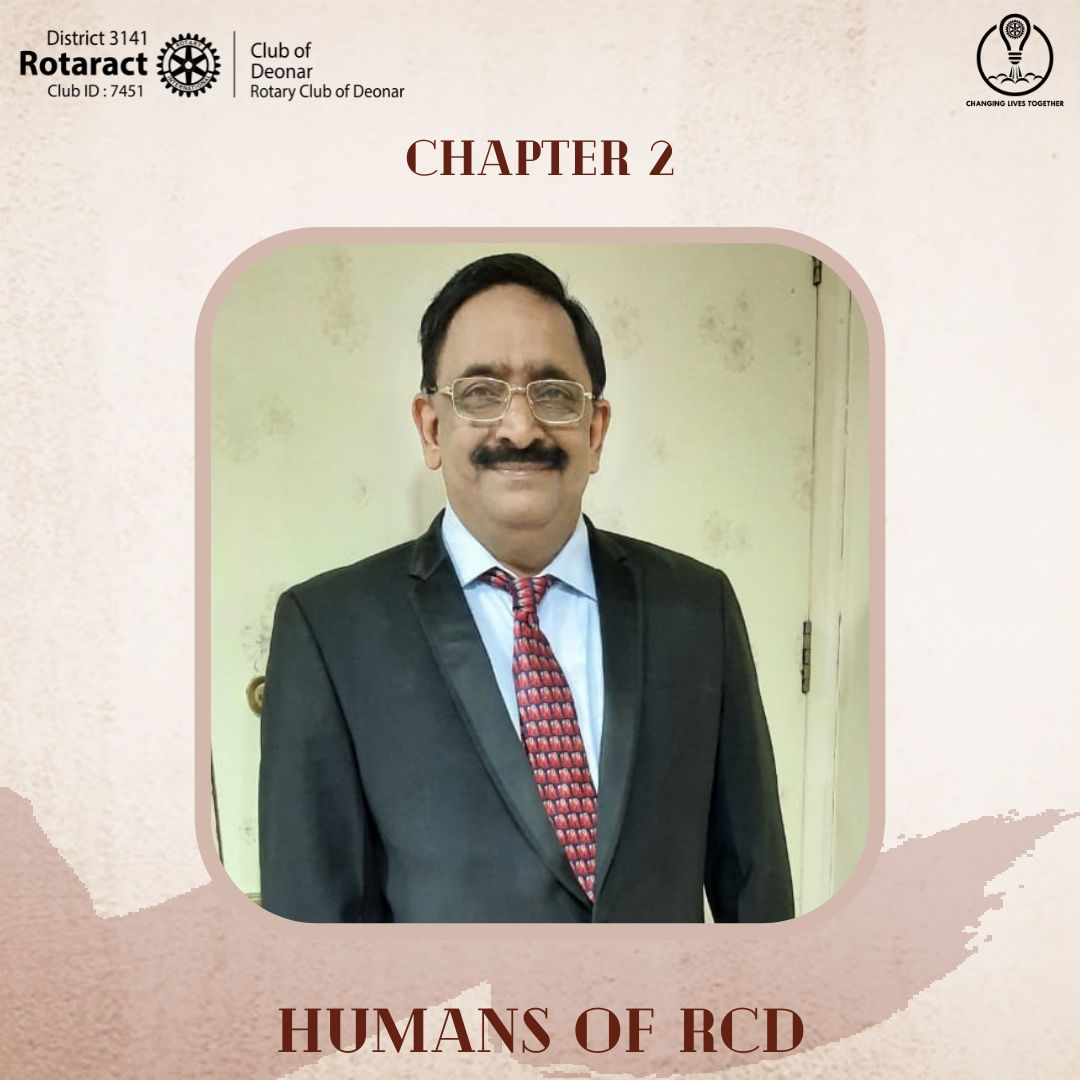 ---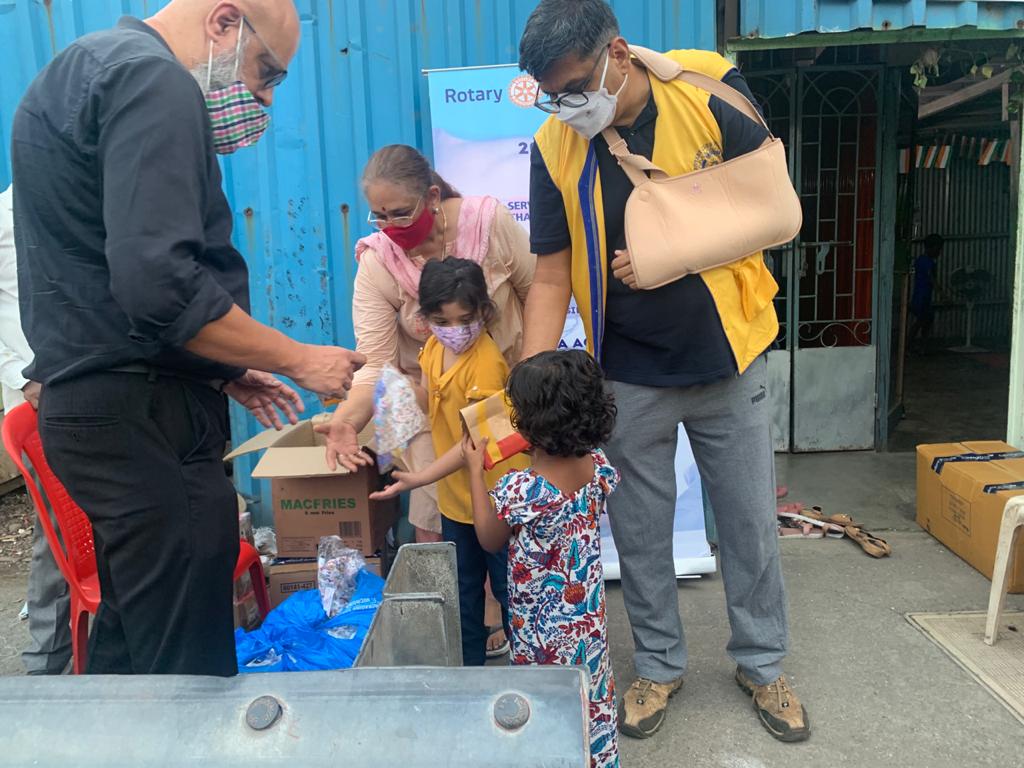 Project Knicker – Support young girls!
The distribution of knickers and goodies were done to the girls. Special thanks to PP Padma Kapoor who brought in her granddaughter – Vidusha. Her active participation made President Sudhir say :
Service begins in childhood…Passion to give gets seeded at this stage
Rtn Herzel actively supported the distribution of food packets even to the boys who were also looking forward to receiving something from our end.
---
Educational Initiative – Prayaas is an Ongoing Project
What started with a thought and seeds of which were sown last year finally got actioned in this month.
The inauguration ceremony of our Project Prayaas happened at Subhaschandra Bose Vidyamandir, Mankhurd, Mumbai
Thanks to the untiring efforts to lay the groundwork and start successful implementation by various members – the key ones being Rohan and Shivani ably supported by IPP Prabodh, President Sudhir, Padma Kapoor, Narendra Kalra, Vishnu Kamat, Shanmukha and Dr Suneet. PP Sridhar has been instrumental in guiding and connecting us with our implementation partner Kotak Education Foundation.
The distribution of good quality tabs to underprivileged school children with an objective to bridge the digital divide finally happened and it has brought a trillion-dollar smile to the faces of young children.
The club distributed over 115 brand new 8 inch Lenovo Tabs to the students and teachers of 7th Grade and this project has been envisaged to be a sustaining one for a long time to come.
Thanks to Education partner – Kotak Education Foundation for making this happen and to our CSR partner Savex for their continuous support in many of our projects including this one.
Members – If this project has inspired you, please feel free to circulate the details for anyone to not just be inspired but also inspire these young children's by donating a tab.
---
Town getting painted in 'Pink' – Project Pink Auto
Our project that is connected to Women and uplifting them got great empowerment with the 1st batch out in the market. A total of 31 sponsorships are received and the scenario now is that we have lesser students and more support. What a great situation to have. The district is in love with this project and actively supporting and highlighting this by all possible means.
All this was possible due to an awesome start that happened in the 1st week of Oct under Avenue chair Dr Indumati Gopinathan, Co-chair Padma Kapoor for our zone and the selfless support and active drive of Project Head – Alka Murli.
Commendable contributions throughout from Rtn Rema, Sangeeta and Jhankar especially for the first Pilot batch of 10 ladies.
Check the image here from the RID 3141 Rotary Bytes
[Click here to browse and know more about Pink Auto]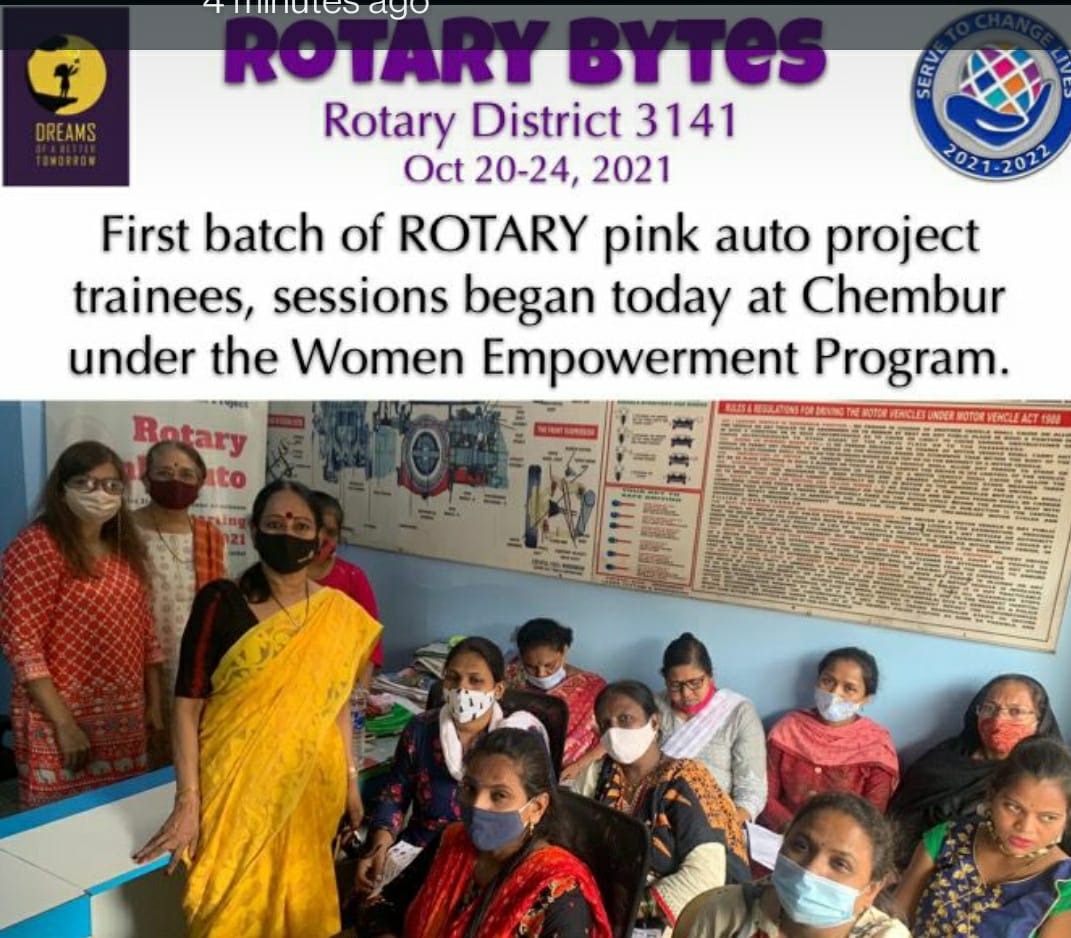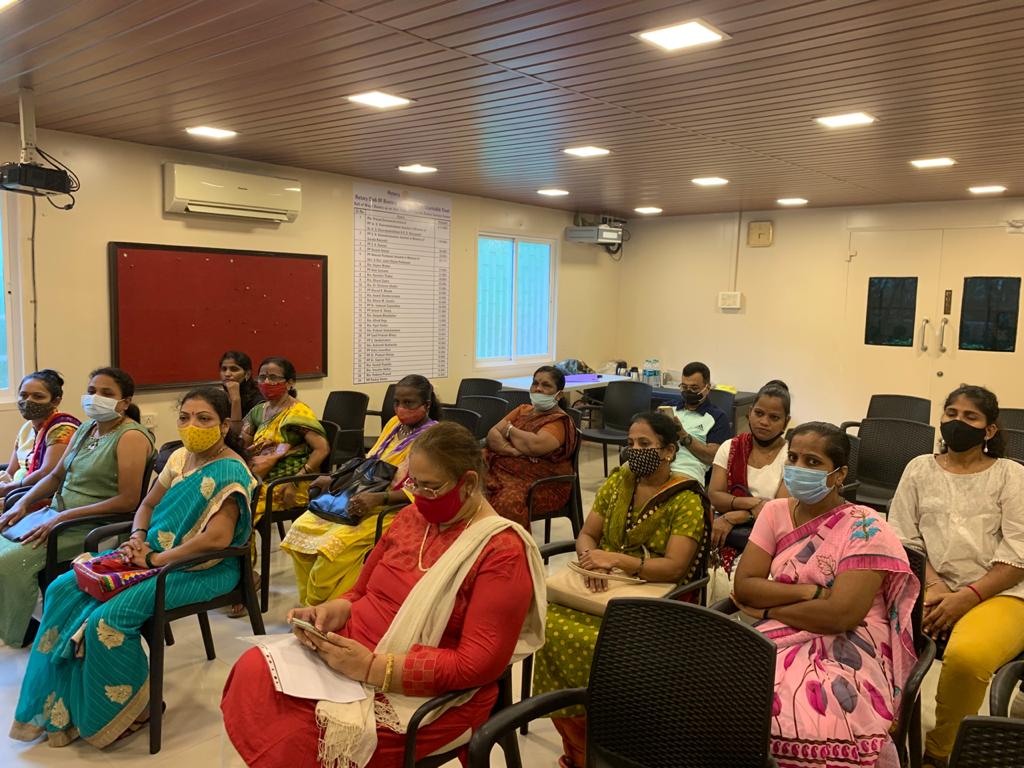 ---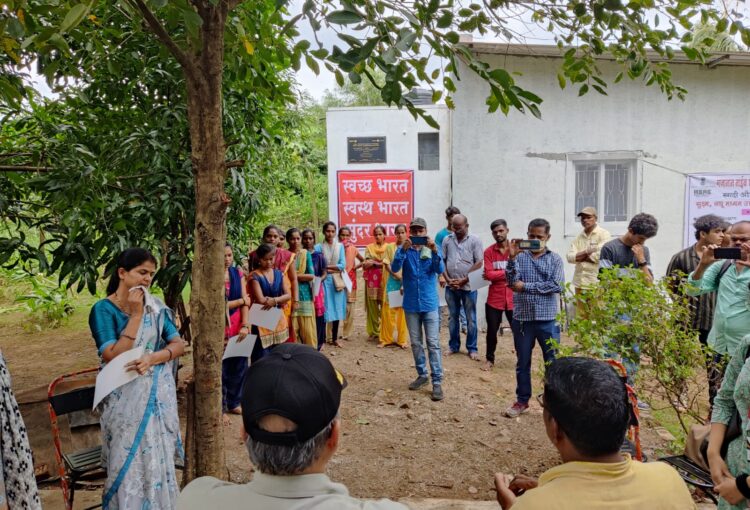 Dongripada visit – Project Zariya
On Oct 9 we had visited Dongripada at Jamshet village, Palghar district for the ongoing Project Zariya with District Rotaractors. Ravishekar, Padma and Kannan along with IPDRR Ojas and other district Rotaractors visited.
Jaisal worked hard in the background for this District Grant.
We inaugurated the Health & Sanitation centre, and formally handed over motorized sewing machines, furniture and LED Projector which had reached there earlier by transport. We gave Certificates for the Tailoring courses completed by 15 tribal girls and 2 boys.
Watch this short video clip of the memories.
---
Veteran Rotarian President-Elect – Vidhya creates waves at the Pre-PETS
It was great to see our PE in action on a variety of events. Her Goa trip has brought laurels with multiple prizes being won at the Pre-PETS in the categories of:
Best dressed
Group dance
Case study
The active participation of Past President AG Elect Liladhar Parab and Ann Archana Parab can be seen with a quick image.
PDG Raju inspired everyone at the Alpha Meet and actively participated also as the spouse of Incoming President Vidhya.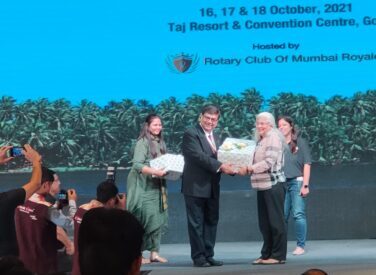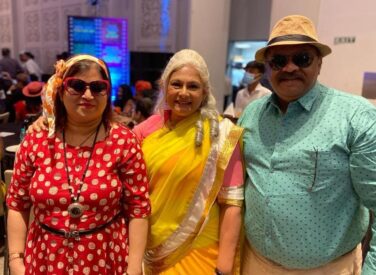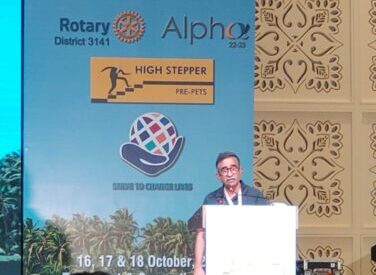 ---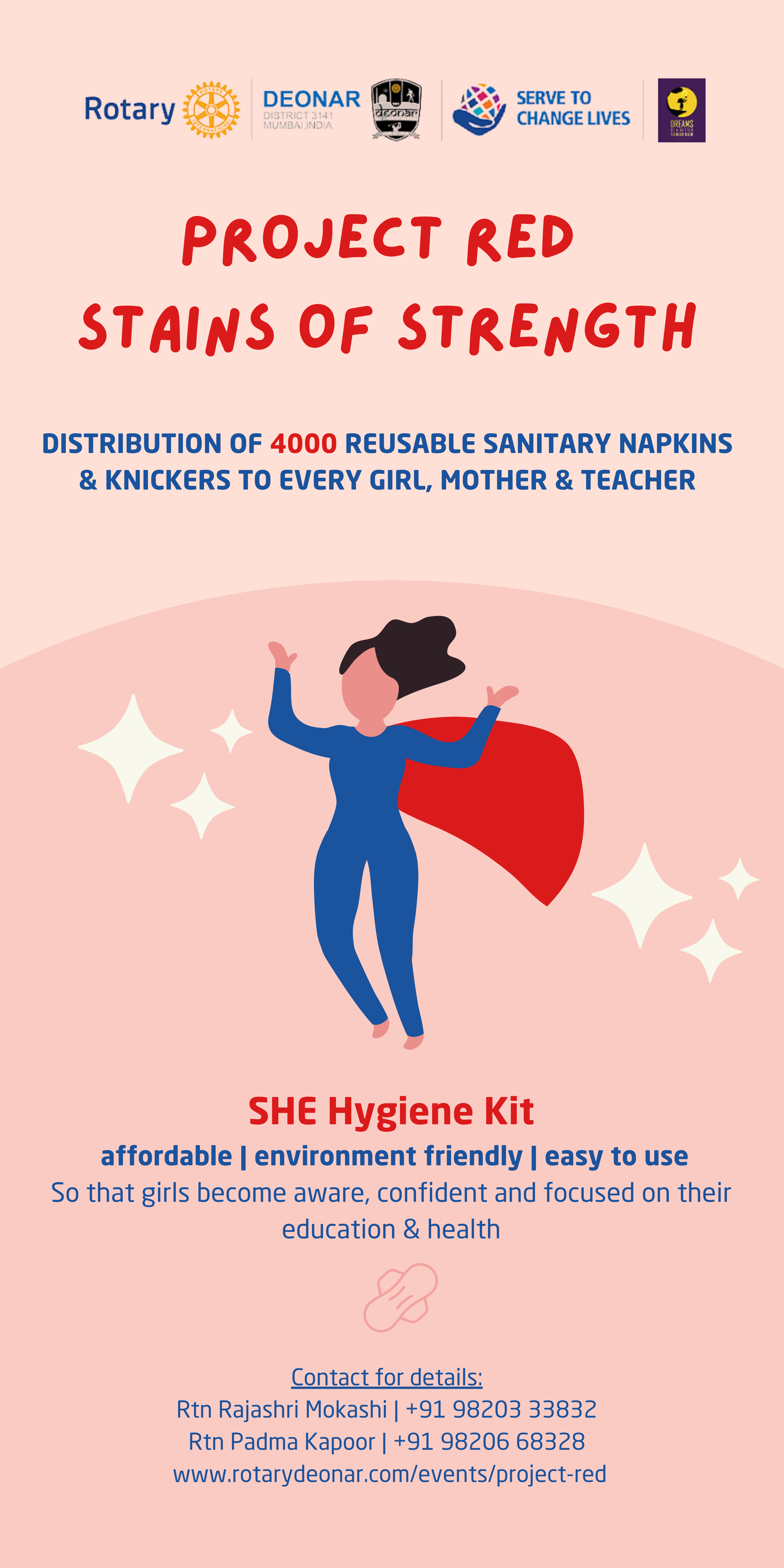 Project RED
This took enhanced shape and finally got launched full-fledged as a crowdfunding initiative.
The idea is all about providing Hygiene Kits to 4000 girls. It would cover reusable sanitary napkins and knickers to every girl, mother and teacher.
Thanks to the efforts of Rtn Sanjay Mehta who has also supported 707 girls from his organisation – Mirum.
Thanks to the support of a team of Rodeos including – Padma Kapoor, Rajashri, Monica, Suresh Menon & Ravi Shekhar.
Members – If this project has inspired you, please feel free to circulate the details for anyone to not just be inspired but also support in bettering the lives of girls, mothers and teachers.
---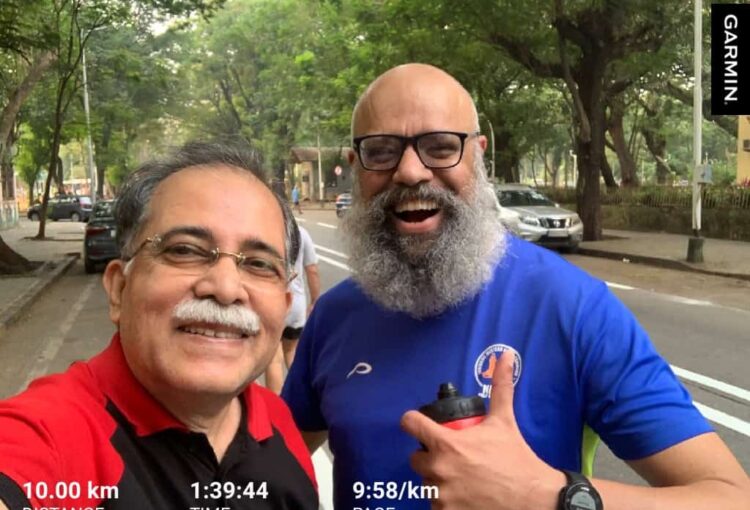 Know Your Rotarian:
A few days back something interesting happened when our member Herzel met Dr Sunil Keswani on their routine morning runs. This is what came out of their catch up about Dr Keswani:
He has been in the Army for 7 years and was inspired by the discipline which he has carried with him always.
He walks every day…Yes [Every day] for a minimum of 45 minutes.
He picks up one area for a month and walks there. He also loved to memorize the building names.
His son has become a plastic surgeon right in this month.
He makes it a point to wake up every day at 4 am. Spends his time reading and exercising. Following this comes to his walk.
At times, he even rides his bicycle for 25km in the evening.
He has been in touch with his alumni mates and frequently attends those meets.
Has been in close touch with his school friends.
All-in-All …he is an inspiration.
---
An Unusual Musical Evening to Touch your Soul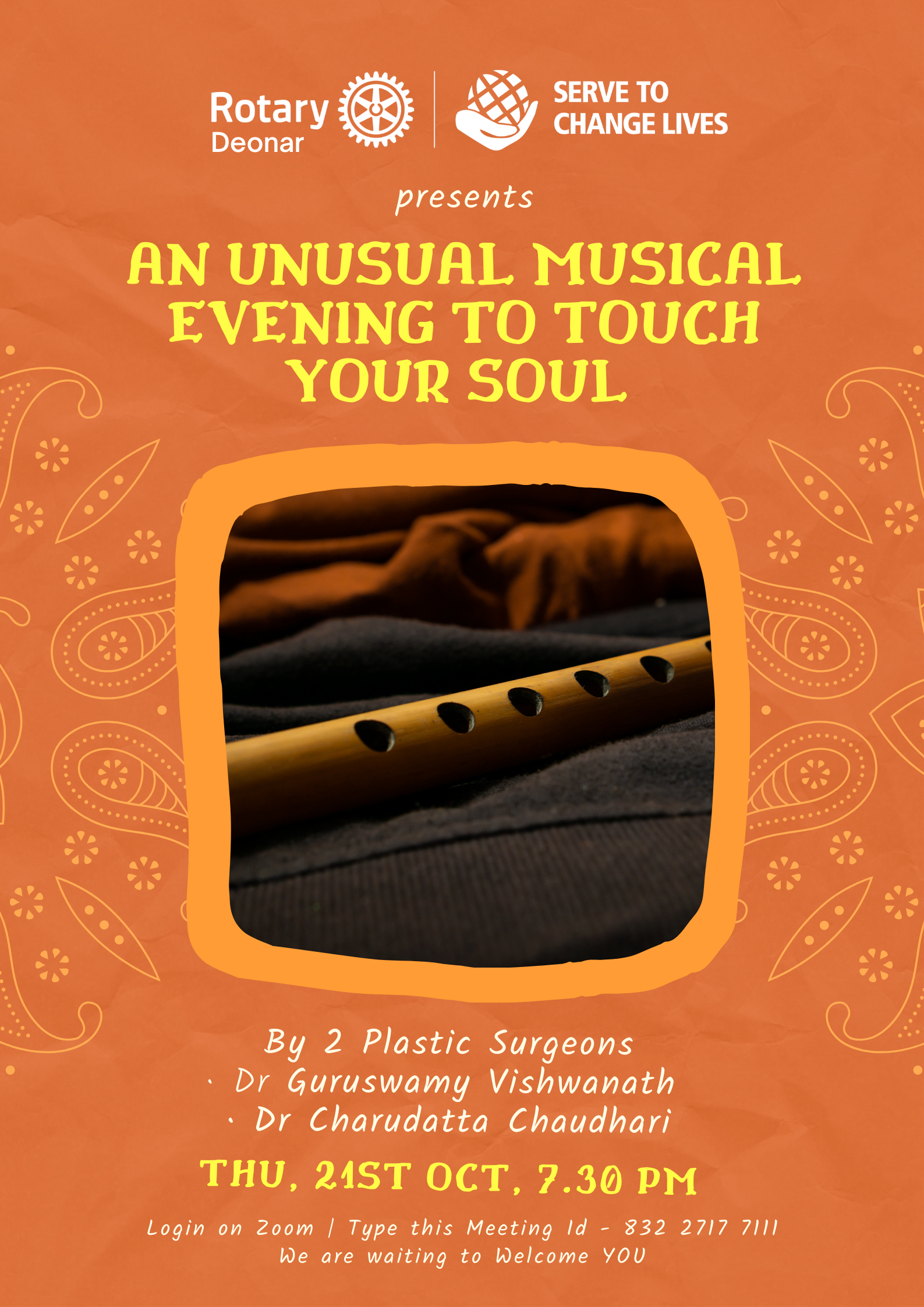 Thinking of having Doctors coming to the club and singing doesn't happen often. Who says Plastic Surgeons are only good with their HANDS?
Our club welcomed 2 Plastic Surgeons who played awesome flute effortlessly and flawlessly.
Thanks to Dr Sunil Keswani for inviting Dr Guruswamy Vishwanath and Dr Charudutta Chaudhari for giving us this opportunity
---
RCC | Installation| Computers | Printers | Library Books
This was truly a day of inspiration. There were a variety of activities that were planned right through the day and the entire experience of being in the RCC is like being awestruck.
The day started with a welcome band for all Rotarians and guests. Following this was a welcome song and lighting of the lamp.
Arjun Tare who has been instrumental in managing and driving all the RCC's over the years welcomed one and all.
Leaders from our club shared their thoughts and built the context.
Jhankar spoke at length on the role of the RCC President and also reinstated their ownership to maintain all of the assets and resources that Rotary is investing in their areas. To bring in the overall improvement in the RCC is one of the key aspects that an RCC President needs to look into.
Kannan highlighted the entire history and background of RCC and also shared that Rotary has invested in excess of over 5 crores over the years on a variety of projects.
Along with Kannan, Jaisal and Liladhar and RCC coordinator Arjun Tare are regularly working to stay in touch with the 5 RCCs to conduct surveys / need analysis, event planning, negotiations for purchases etc.
All the 5 Presidents were installed and history was created when Archana Santosh Deshmukh was installed as the 1st female President of an RCC for the 1st time in our 2 decades of RCC existence under the banner of the Rotary Club of Deonar.
When she was asked for her views about being the 1st ever President – She said that she considers this to be a great responsibility and her 1st job will be to do a thorough survey of the school to ensure that the schools could be made a truly digital one.
In addition, she also understands the need to fulfilling the needs of the villages.
5 Computers and 4 Printers were installed and inaugurated at the school. Thanks to Rtn Shivani who came forward to donate a printer from her end.
The team was extremely delighted to see a variety of books that would add so much knowledge to the young minds.
Young Annette Kamakshi Khandelwal also joined in. She had carried her toys and books for the school children. She spent half of her time with the girl students and also ate lunch in the classroom with them.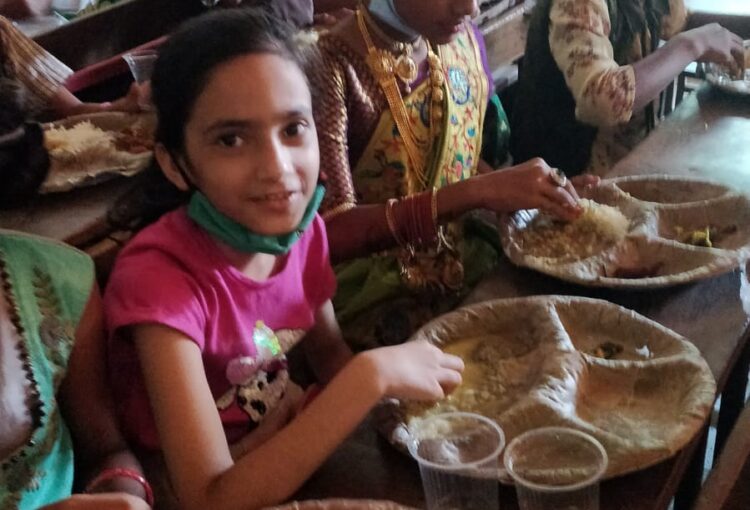 DS Abbas Arsiwala was truly delighted at the level of degree of professionalism that our RCC has delivered.
---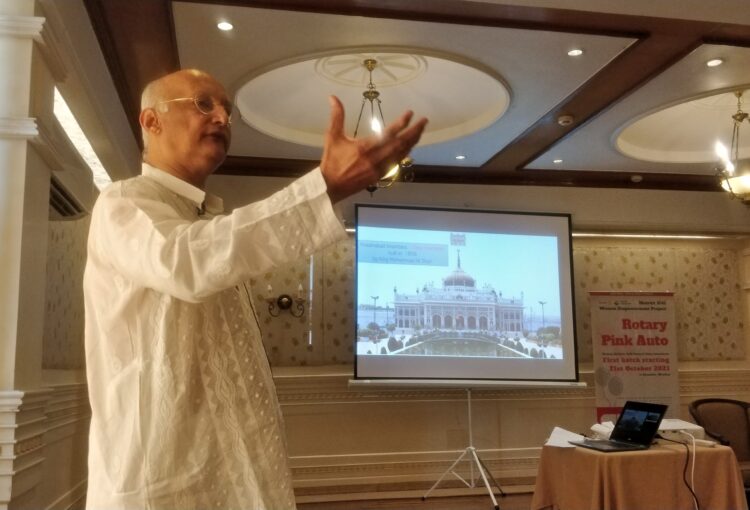 Awadh Diwali celebrations in 'Lucknowi' style 
No one had thought that they will be able to get a ride to the capital city of Awadh Pradesh alias Lucknow until they actually attended the event that was promoted extremely well over the weeks.
The run-up to Awadh ensured that WhatsApp was abuzz in action to ensure that no one misses out on one of the most happening get-togethers of the month. You can just imagine how delightful it was for everyone to physically meet on a one on one basis and that too in an event as exciting as this where the speaker was none other than Jhankar himself. The entries had to be limited due to restrictions at the club.
The day started with updates on a lot of projects by President Sudhir and other Project Heads. The work done by many Rodeos was very well appreciated.
The day became even more beautiful since our member Dr Manju Phadke added authentic flavour to the whole event by inviting Ms Anupama Harshal and her gorgeous daughter as an attempt to familiarize the audience with the Awadhi Nazakaat and poise.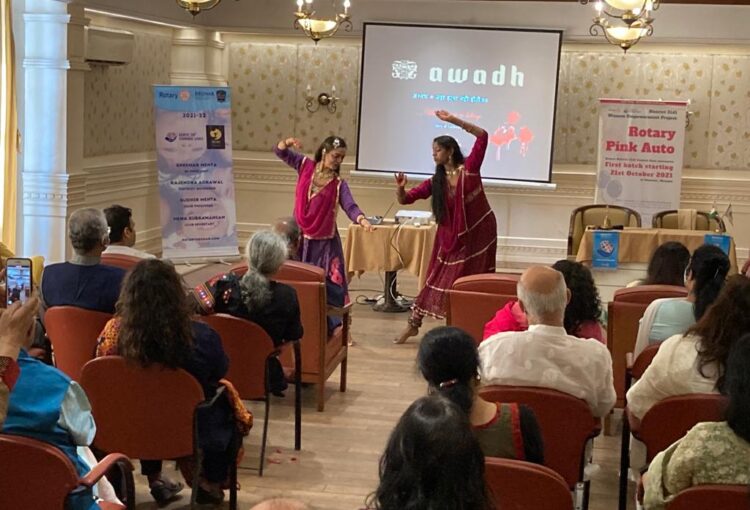 They did that in 3 parts – Uthaan, Thaat and a Ghazal
If you are keen to live that experience – [Click here to browse the videos of the Kathak Recital by Anupama Harshal]
This made the experience and knowledge sharing of Jhankar Gadkari even more beautiful since he was able to bring context to all of that.
He spoke about facts that defined the future of not only Lucknow but the entire country pre and post British rule. The length and breadth of coverage were enormous however the flair with which it was done was amazing.
The following was shared by the members:
In the words of our member Dr Manju Phadke
"हमारे 'लखनऊ' में इश्क़ की तालीम दी जाती है। और फिर मौसम में प्यारी सी इक नई बहार हो। अधूरा किस्सा लिख कर पन्ने मोड़ आया हूँ। खुद का एक टुकड़ा लखनऊ छोड़ आया हूँ। " (Anonymous )
That was a great informative session on Lucknow.
In the words of Past President Padma Kapoor
'What a beautiful performance full of nazaakat'
---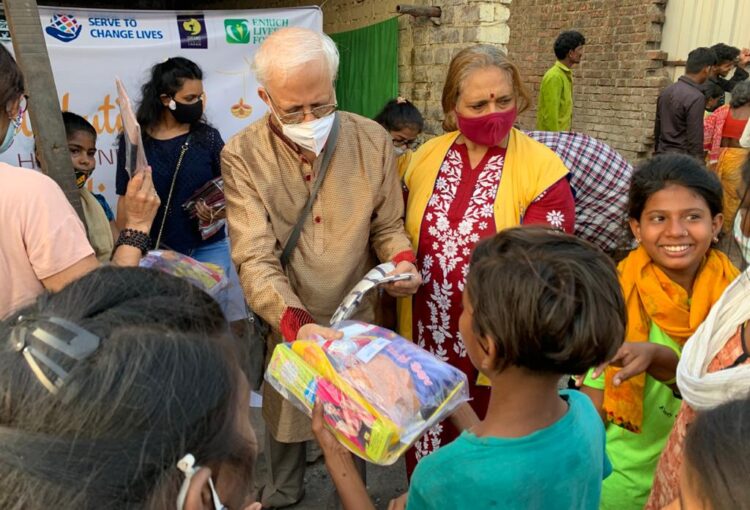 Diwali Happiness Kits – 'Celebration beyond Your Own'
It would be quite apt to say how our day that started with all about Awadh followed with a sumptuous lunch and ended with memorable celebrations.
Thanks to the voluntary contributions that came in from a few, what it did is truly bring smiles to so many young faces. The distribution of Diwali gifts to street children – as the image is shown here was beyond words.
This event was a repeat of what the club did even in 2020 – lighten up the lives of young children and bring them some happiness.
There is so much to do that it was a struggle to manage this even with 500 kits that we had taken with us.
The event at Jai Ambe Nagar in the Ghatkopar Mankhurd Link road area wasn't an easy one since kids were seen fighting and craving for 1 packet that could come their way.
Spreading that happiness to the street children….brings us in close connection to what always want to do the most i.e., serve the needy.
In the words of Past President Shobha Iyer – This project was
'Diwali distribution – happiness delivered'.
---
Gratitude:
It is so amazing to see how a new member becomes old …the moment their involvement increases in the club activities:
Thanks so much to Suresh Menon for hearing the plea of the boy asking for clothes and going and distributing a whole lot to the children of Jai Ambe Nagar.
Thanks to Dr Manju Phadke for adding the charm to the entire Pre-Diwali Awadh meet.
Thanks to District Chairman of Inner Wheel District 326 Manisha Shrivastava who came all the way from Jabalpur to see an operated patient – Ms Geeta Swamy. This patient was operated on under Ops Restore. Thanks to the efforts of Rtn Rema Nair who always leads projects under Ops Restore from the front jointly with several other members of our club.
Thanks to members who came in large strength at the RCC event. It showcases our resolve to serve beyond ourselves and the larger community.
Thanks to each and every Rodeo who have supported us wholeheartedly in making this month a truly special one.
If you have come this far…my compliments to you. It only shows that you love and respect Rotary and the people who are serving this global platform. Do your bit by copying this link and sharing it with people whom you would like to inspire on social and community services.
---
Cheers
Rtn Vivek Khandelwal
Director – PR 2021-22
Rotary Club of Deonar
---
More Glimpses of October with Rodeos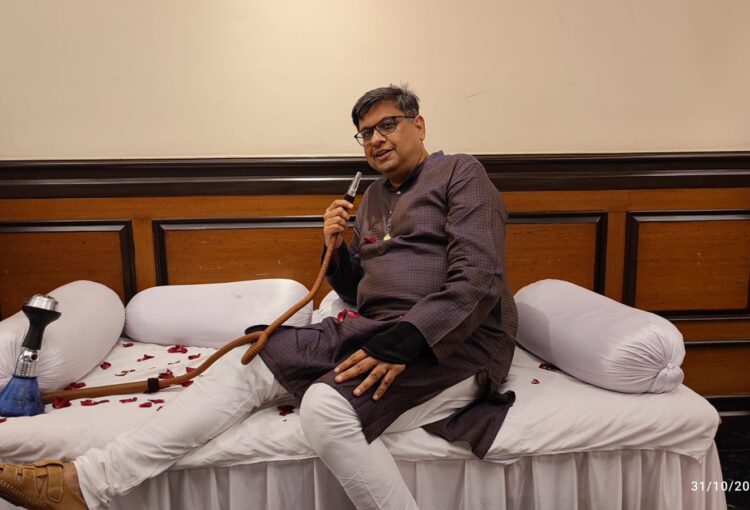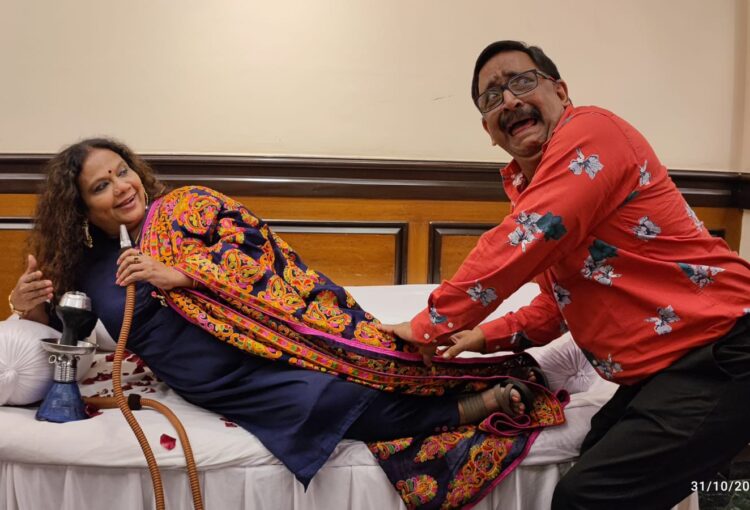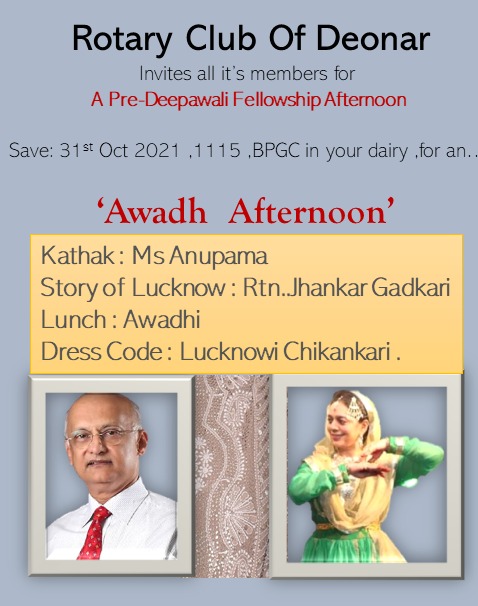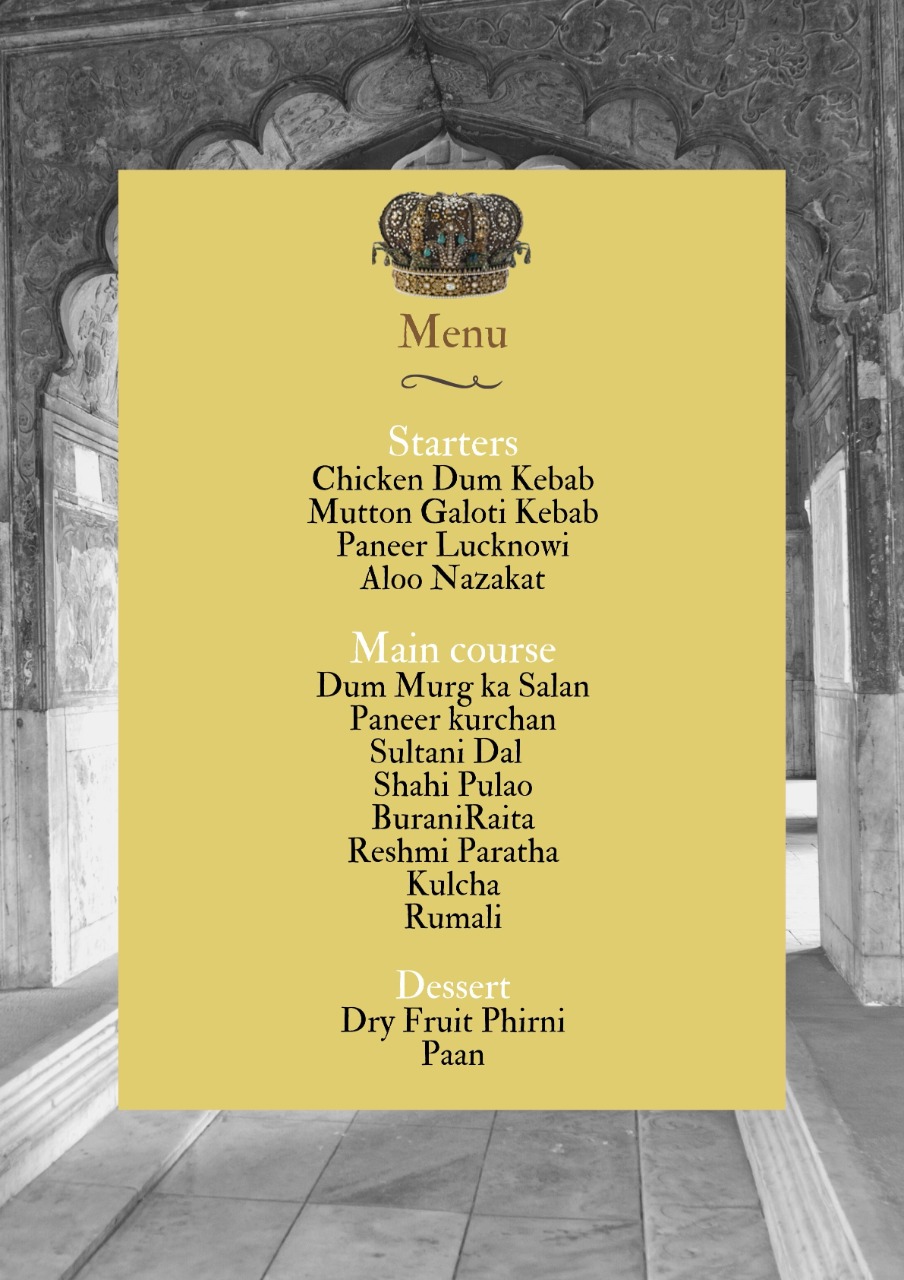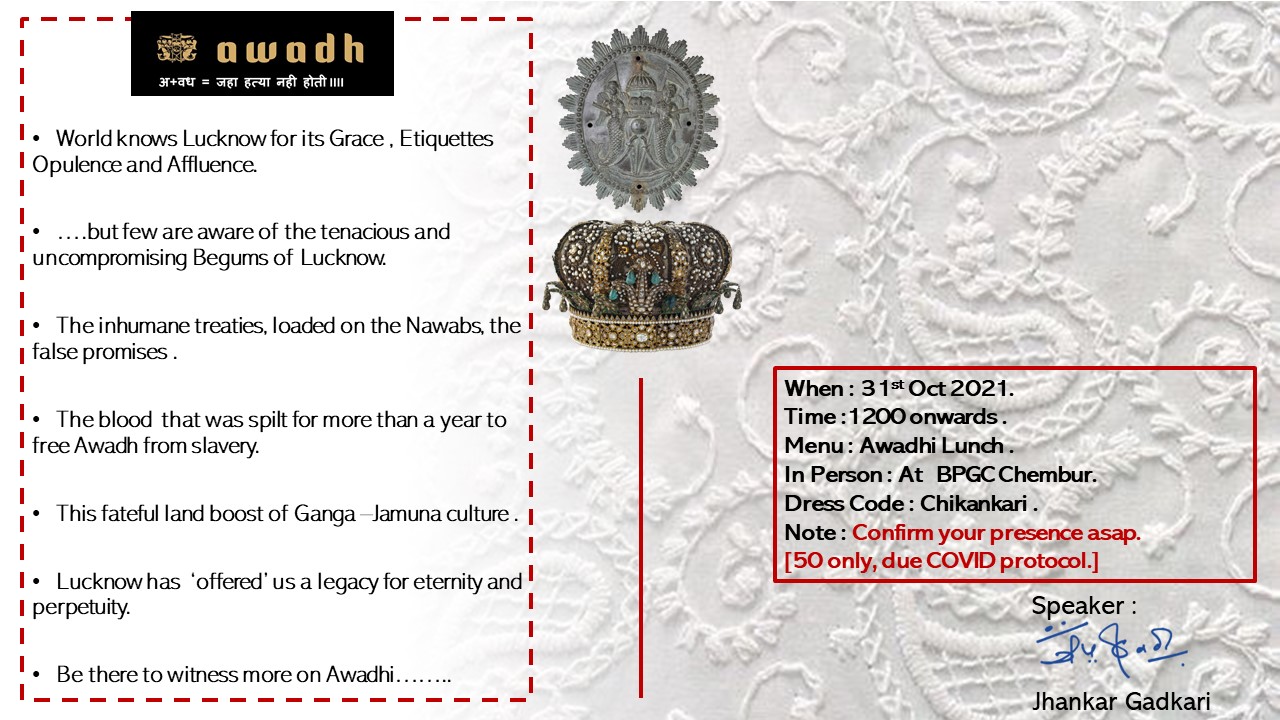 ---
---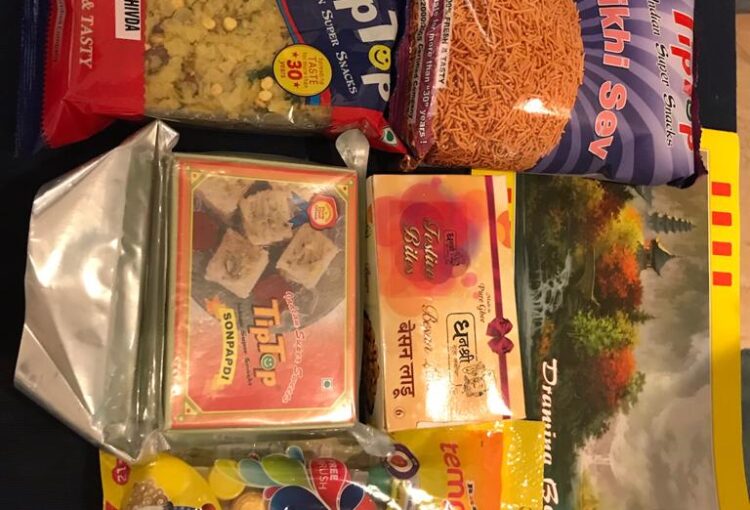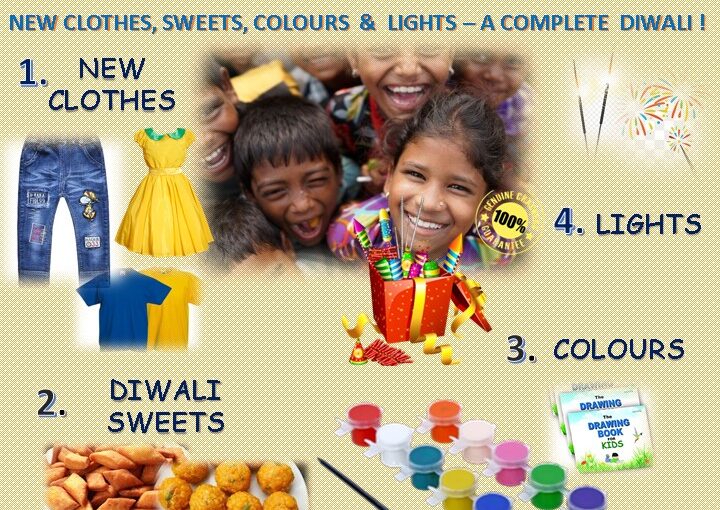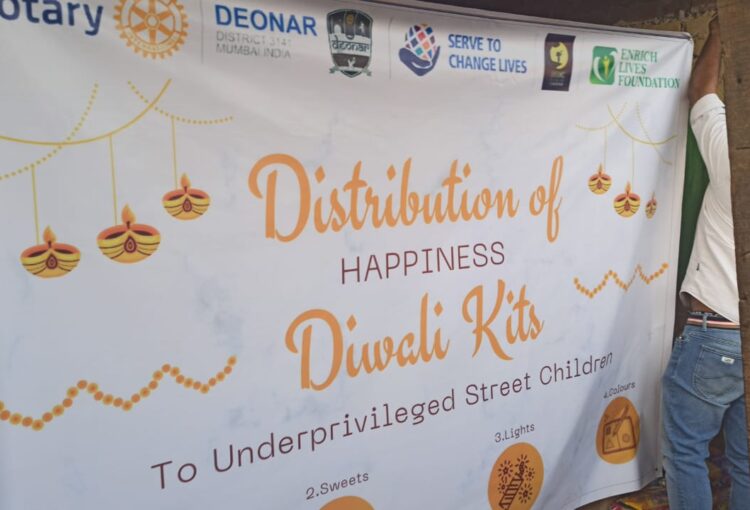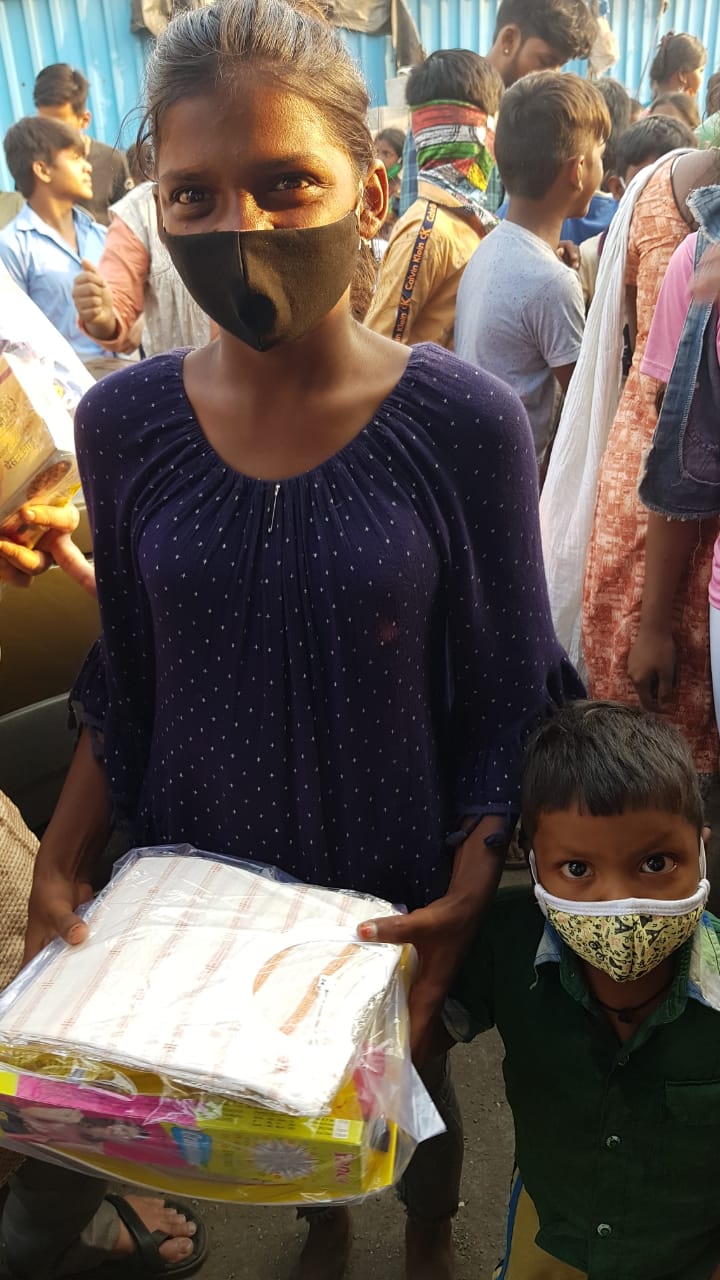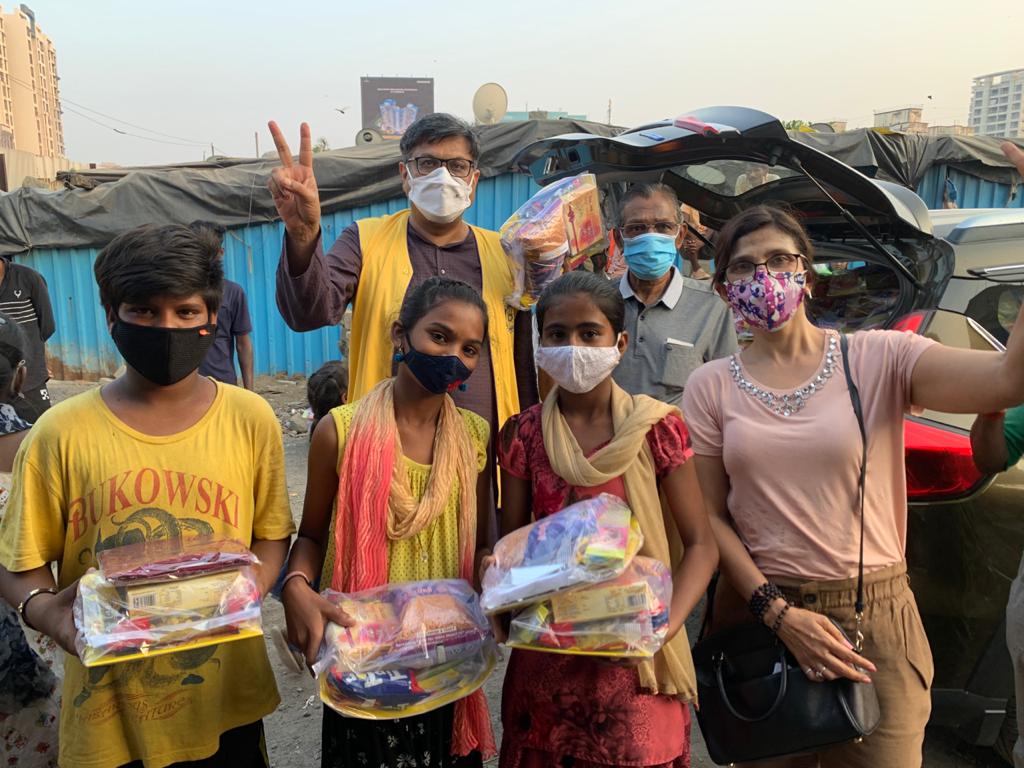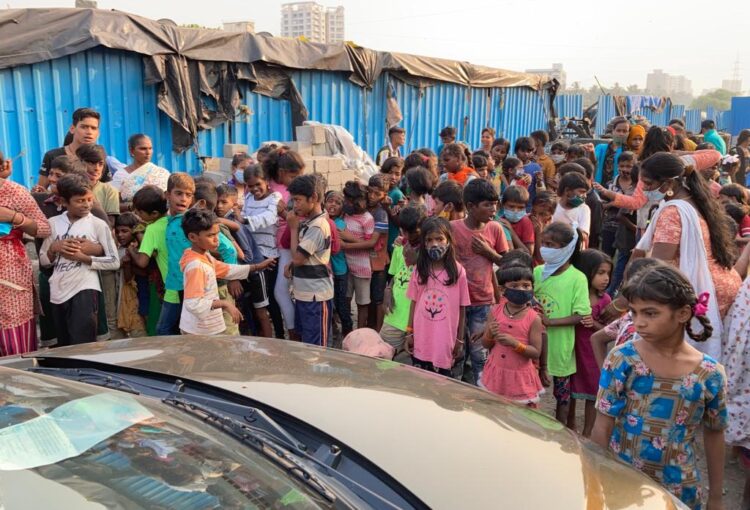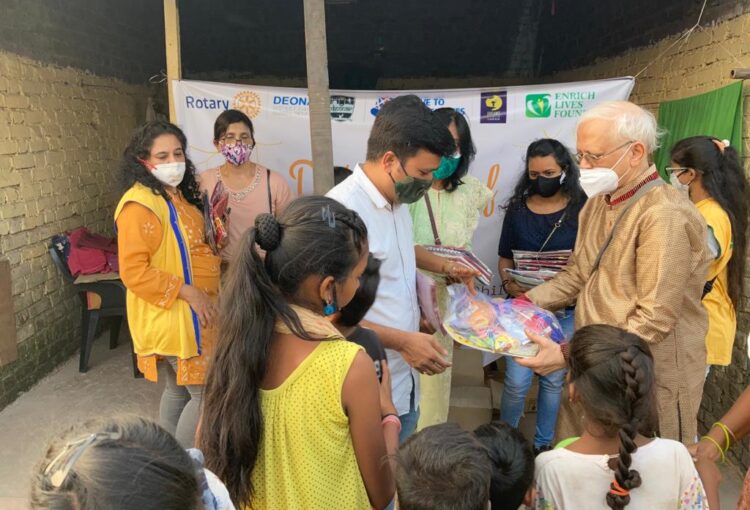 ---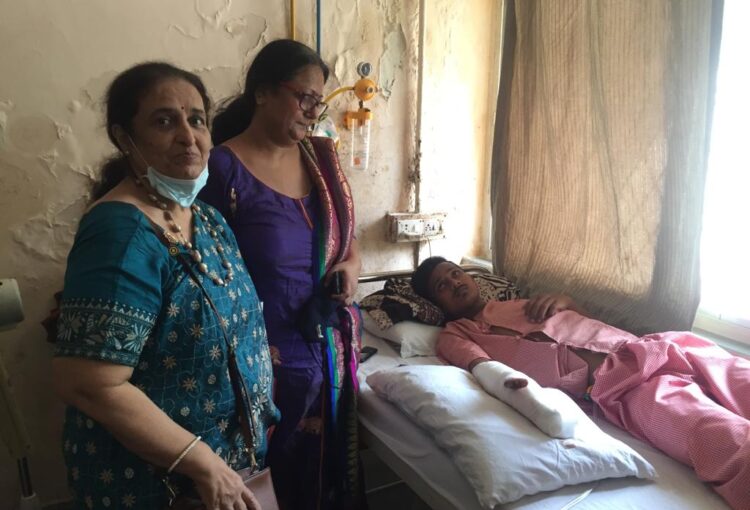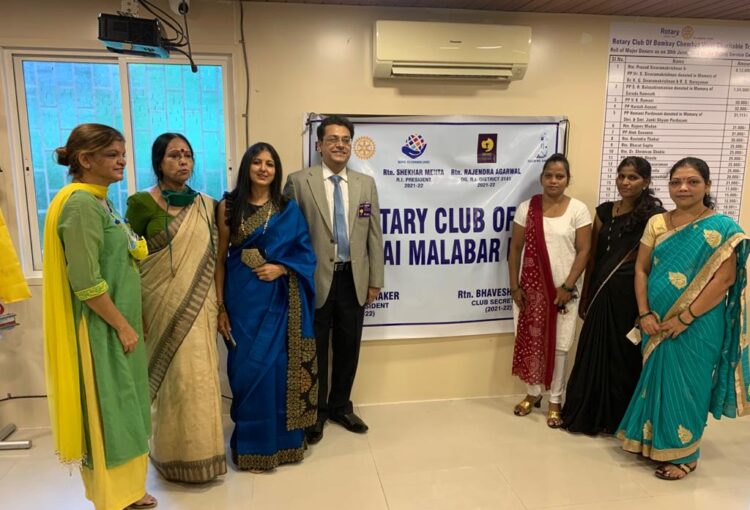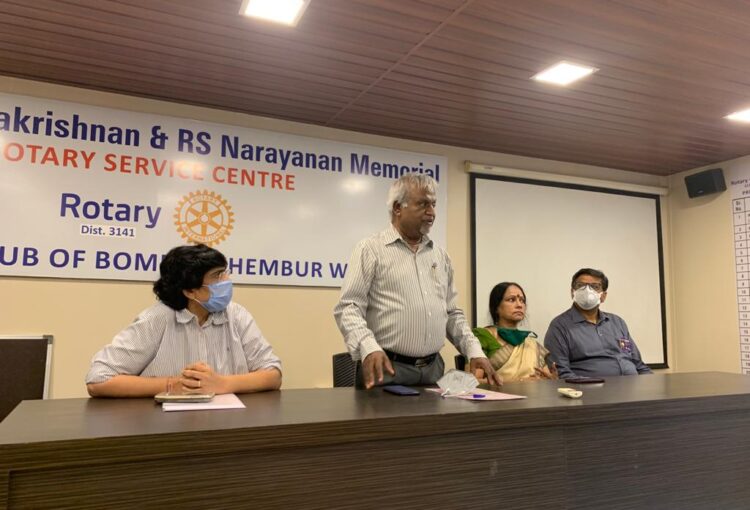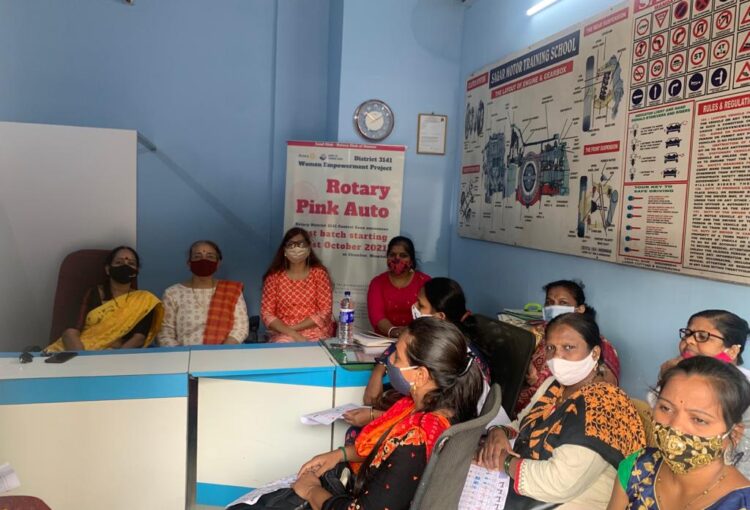 ---