From the PR desk: 01 Apr 2022
Hello Members, Our Extended Families, Well-Wishers & Friends of Rotary…
The month of March gave us a great trailer for the upcoming summer. Rotary has rightfully designated this month as Water, Sanitation, and Hygiene Month.
What a combination it is when we have our President Rtn Sudhir Mehta…whose heart beats for Water considering that he is in this business.
It is also a month that celebrates World Water Day on 22nd Mar every year.  
Our club stood true to this theme with some amazing work in this space and a mega launch connected to water is just around the corner impacting our RCCs.
March has also indeed been a great month of visibility and you will see that as you move along with the update.
One of our flagship events i.e. Blue Ribbon draws great attention in the community. Appropriate forums/organization recommend / nominate worthy recipients of the award and we honour them across 9 unique categories for recognition.
It is incredible to see how we are moving in sync with the theme – 'Serve to Change Lives'
Let us move together to reminisce what all we managed to achieve in Mar '22
---
Rotary Club of Deonar prides to have its 1st ever RI Director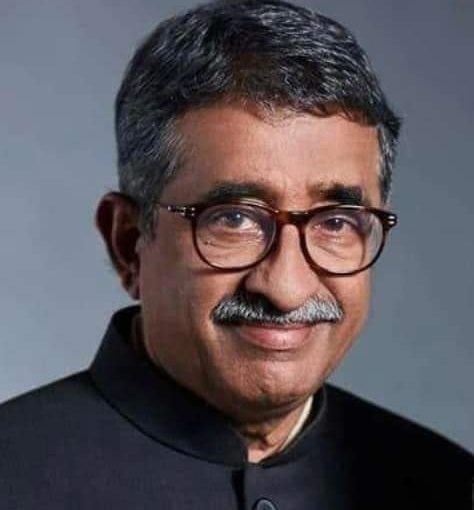 The news of PDG T.N. Subramanian alias Raju getting elevated to the coveted position of RI Director for Zone 4 has brought a great sense of pride amongst Rodeos.
It would be the 1st time that the Rotary Club of Deonar will be represented at a much larger scale across the World.
He takes over this position from 1st July 2023.
---
Rodeos shine at Discon 2022
The Discon of 2022 was indeed a matter of pride for our club, since we had the felicitation of PDG Raju amidst the large gathering.  President Rtn Sudhir Mehta was also seen actively participating in the march past showcasing the flags.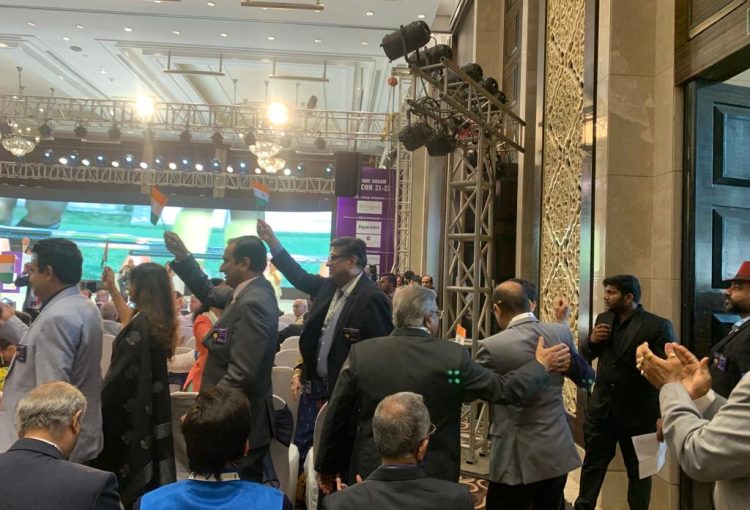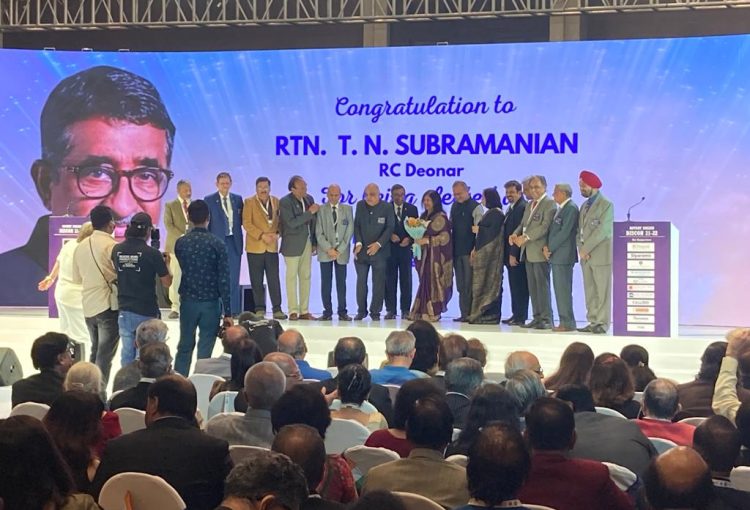 ---
Rotary Club of Deonar gets CSR Grant
Rotary Club of Deonar got the approval of a CSR worth Rs.50 lacs.
Kudos to the efforts of President Rtn Sudhir Mehta, Rtn Padma Kapoor, Rtn Rajashri Mokashi, Rtn Narender Kalra and Rtn Rajendra Datye.
This wouldn't have been possible without the efforts of PDG Raju Subramanian who brought this opportunity with Corporate Donor – VAL Organics. 
This would see Medical Equipment for Kesari Charitable Trust Hospital at Navi Mumbai.
---
Director's Orientation Program (DOP) – Incoming Leader Alpha Vidhya in Action!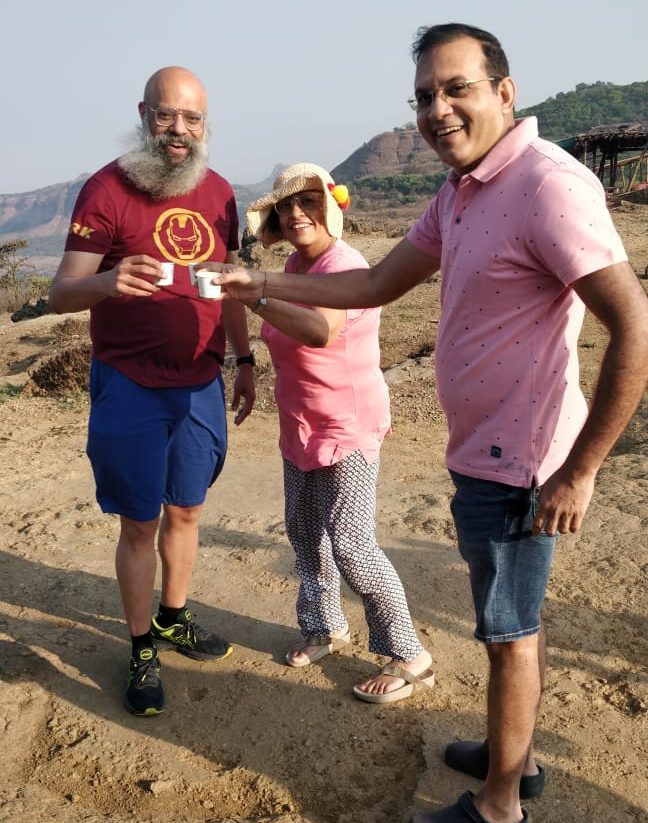 We all have seen DOP's however this one was with a difference …with members traveling from Mumbai to Lonavla. Such DOP's are a rare phenomenon and one got to have a vision that is much bigger to organize a program of this scale.
Our President-Elect Vidhya Subramanian perfectly fits in the role of a Pilot who has guts, perseverance, and passion to excel. Of course, she has been there and done that in varied roles that she has already accomplished so far in her career of community service.
Having the Who's Who to train the incoming team with the combo package of fun and masti was what the 2 days of training were all about.
PDG Deepak Purohit in his keynote address had meticulously set the tone of what lies ahead of us and how we can WIN as a team.
Senior Rotarians from the District Vinay Vyas and Akshay Mehta added to the knowledge levels of the members by sharing their wisdom with several examples.
The program was seamlessly managed by Club Trainer Rtn Sunil Thakkar with the able support of many Senior Rodeos who were the backbones behind.
All the Directors presented their plans and also actively participated in the case studies that were shared with them prior to the program.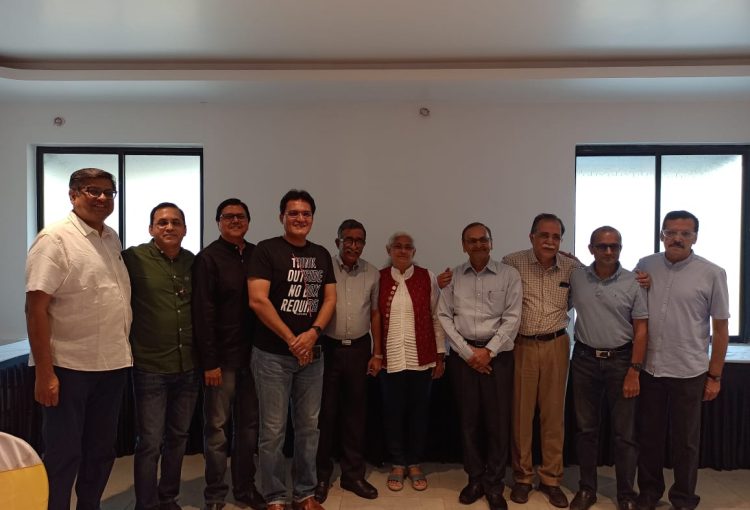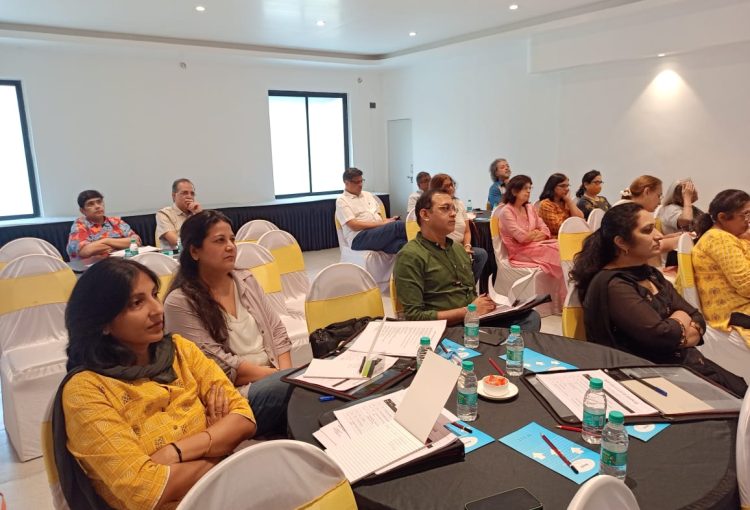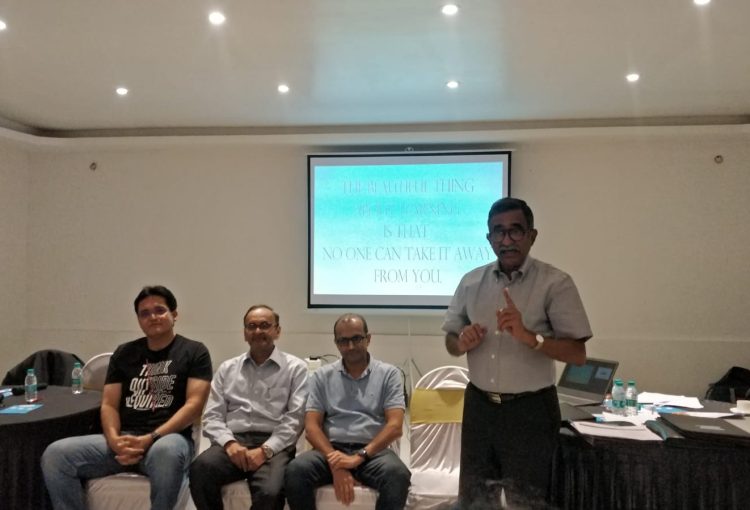 ---
Rotary Club of Deonar's – Charter Day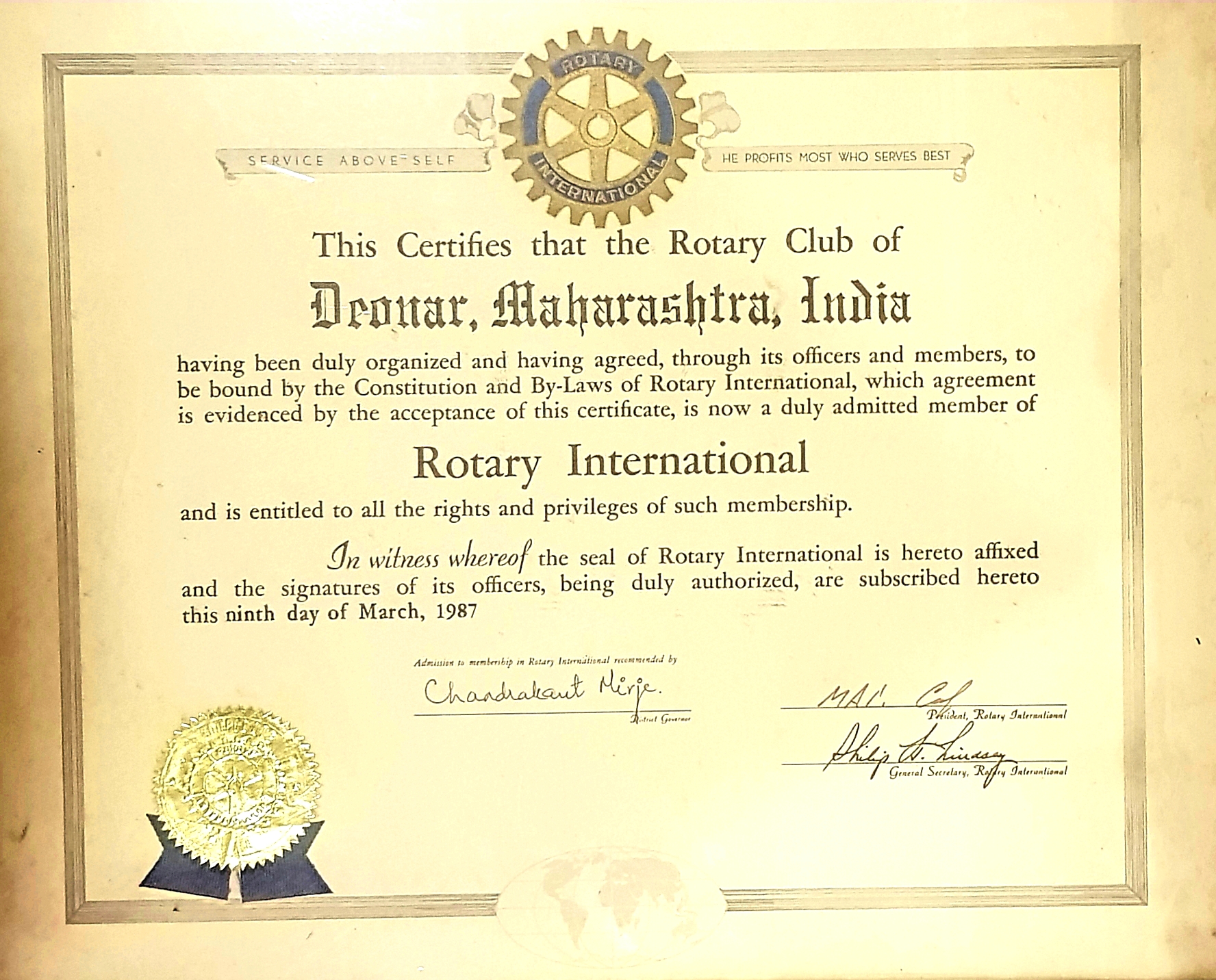 The early morning message by Club Secretary Rtn Hema Subramanian went like this:
Happy birthday Rotary club Of Deonar

Happy Charter's Day

Keep Rocking Rodeos

We Make It Happen

Proud to be a Rodeo
Some of the interesting images that came in the WhatsApp group show the love and affection of our members
---
Global Grant Project – Touching Little Hearts (TLH) creating waves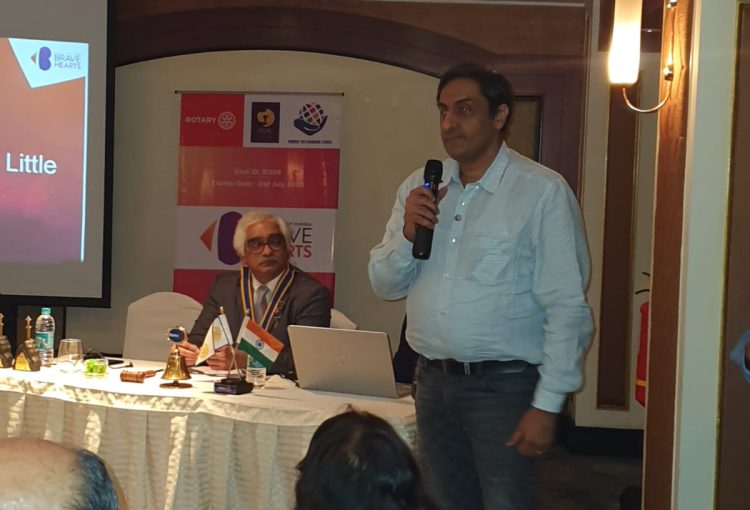 Our IPP Prabodh Sharma was invited for a breakfast meeting of RCM Bravehearts at Taj Land's End. 
He spoke about the ongoing progress of TLH's Global Grant.  The team at RCM Bravehearts assured bigger support for Rotary Club of Deonar's next Global Grant.
---
Speaker Meetings
The club had the pleasure of inviting Ms. Usha Mallya who spoke on 'Many People  Different Goals'  
Rtn Jiten says – Her message on finance planning is relevant for people from all walks of life and especially women (including those who think that they don't need to think about finance as it is taken care of by men folk).
This meeting on 10th Mar was a big break from the online version and it started with the mega news of PDG Raju sharing his thoughts and what it means for him to be an RI Director for RY 2023-25.
Our Guest Speaker Mr. Amol Hendre shared his views and experiences on wildlife.
Members also took interest in the Kashmir exhibition event and tourist package shared by him.
The talk was appreciated by one and all.
---
Project RED in RCC
Project Red got a boost with District Grant coming in and the true beneficiaries have been over 500 young girls who are indeed our future generation of women & mothers. 
The project is led by PP Rtn Padma Kapoor and Medical Director Rtn Rajashri Mokashi who explained the need for menstrual hygiene to the girls in simple and layman language.  
It has been great teamwork by President Sudhir and Rtn Sangeeta and all those who made it to the event.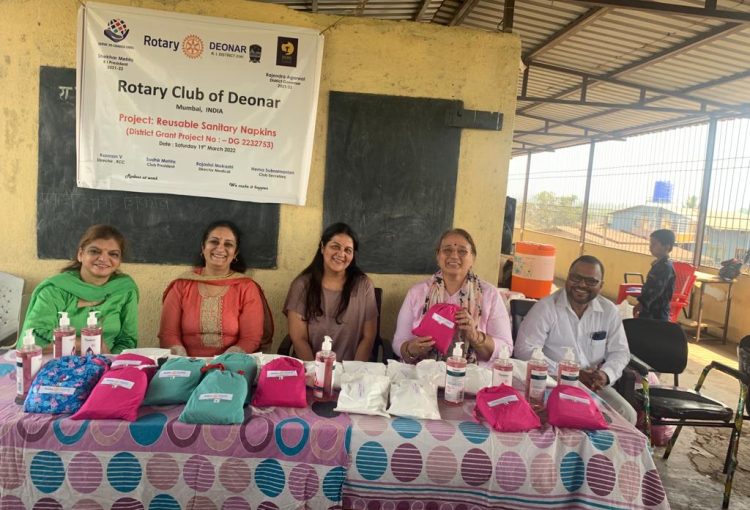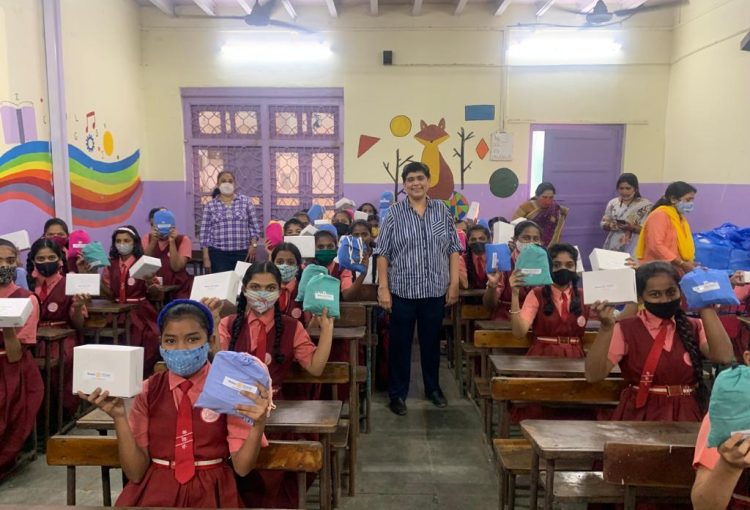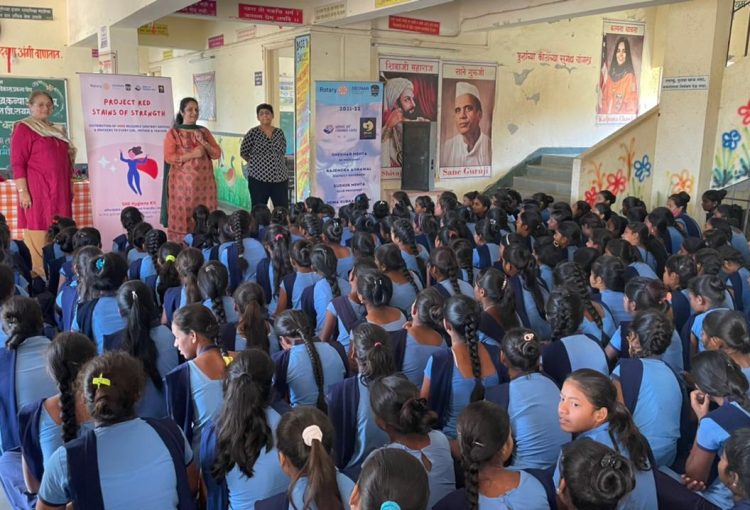 ---
Educational Initiative – Update on Prayaas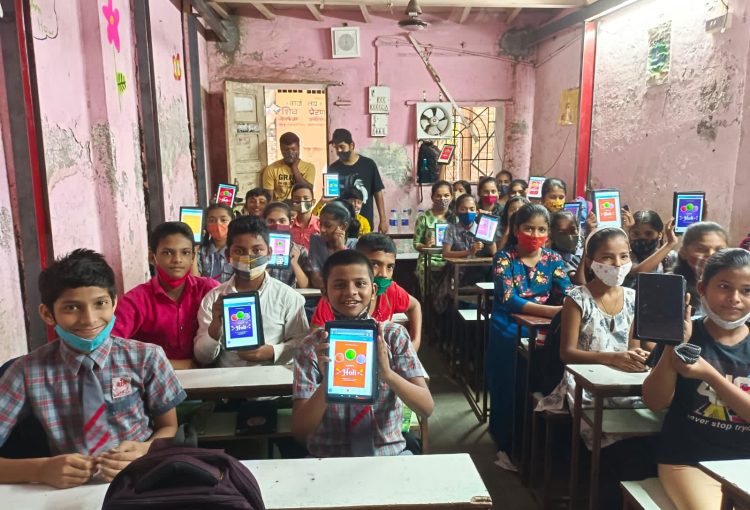 Our Rotaractors conducted a workshop at Bose School along with 2 other experts. They taught the 7th-grade children how to use the free Canva app to explore their world of creativity and make customized e-greeting cards, posters, etc. This would also encourage them to use the Tabs donated by the Rotary Club of Deonar beyond classroom education.
Principal Kale gave positive and encouraging feedback on this initiative of the Rotaract – Student interaction. There were happy faces all around to watch.
---
World TB Day with Nutrition Kit distribution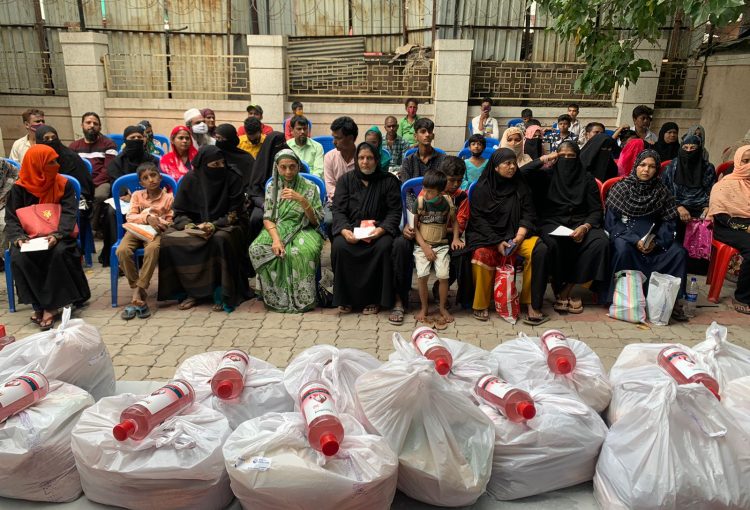 The club engaged in the distribution of nutritious kits on the occasion of World TB Day at the Urban Health Centre at Shivaji Nagar in Deonar. Thanks to PP Rtn Padma Kapoor and Rtn Sangeeta Shahani for driving this project wholeheartedly. It was very well appreciated by the local people.
---
PETS-SETS-TETS – PE Vidhya with her team for readiness towards RY 2022-23
This jargon stands for President-Elect Training Seminar and likewise for Secretary and Treasurer as well. President-Elect Vidhya was seen in action with Secretary-Elect Puja Puri and with Treasurer-Elect Vishal Dassani.
Our own PP Liladhar Parab is the Assistant Governor-Elect in the upcoming Rotary Year.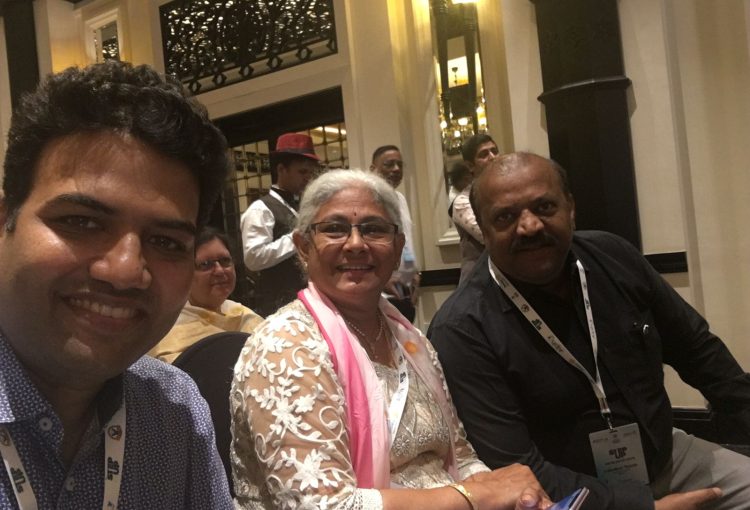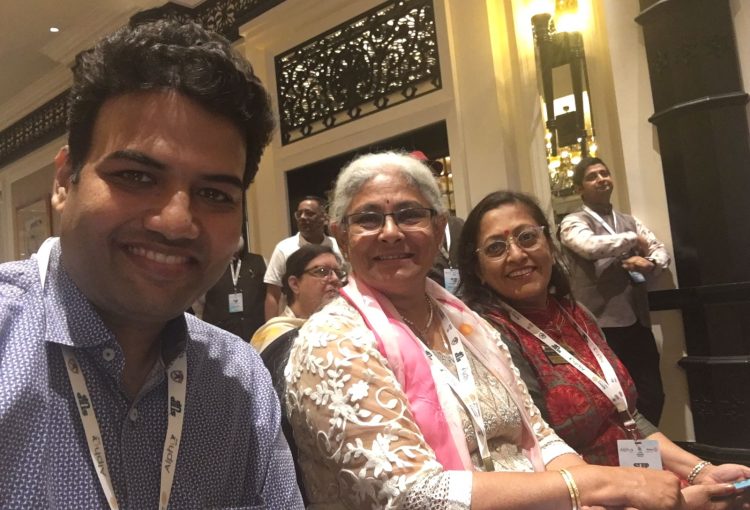 ---
Ventilator donation at Inlaks Hospital
Our club did a very noble cause by donating a Ventilator to Inlaks Hospital. This has been supported by Savex Technologies.

---
GG Special Visit of Rodeos at Kokilaben Dhirubhai Ambani Hospital
In appreciation of our Club's 1st ever Global Grant GG 2122113 for USD 86,114, the Children's Cardiac Care Centre at Kokilaben Dhirubhai Ambani Hospital facilitated a special hospital visit for the members.
Dr. Suresh Rao, Director of the Children's Cardiac Care Centre and the man behind the success of Paediatric Cardiac Surgeries addressed the visitors who then visited the wards and interacted with the children.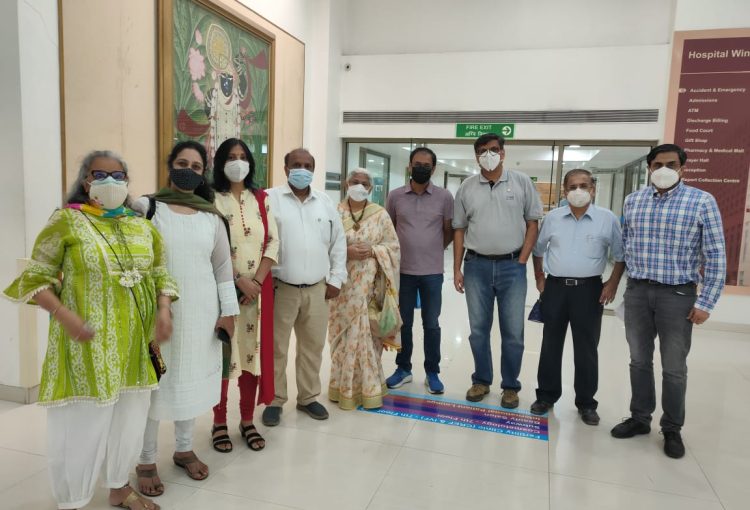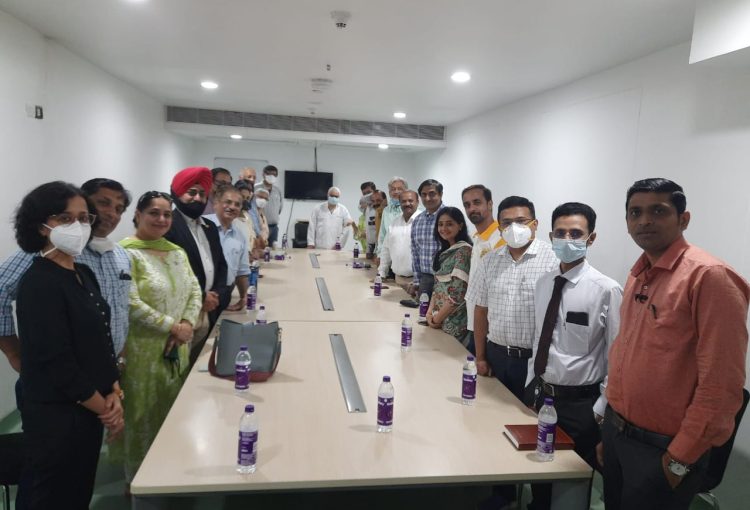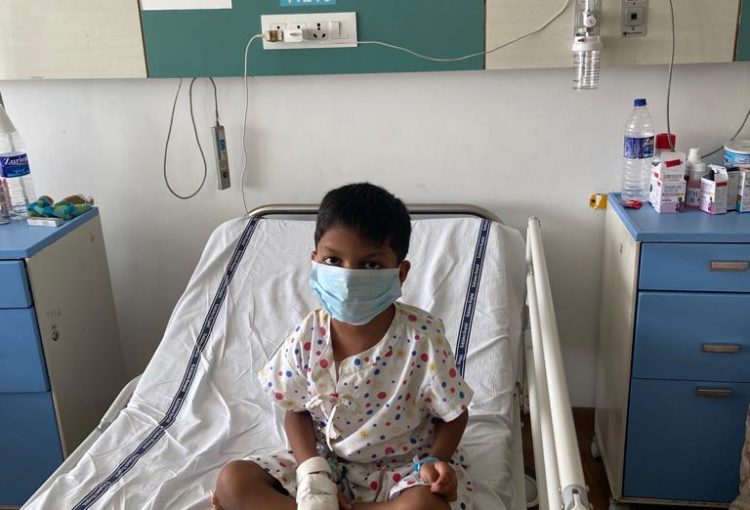 ---
Blue Ribbon Awards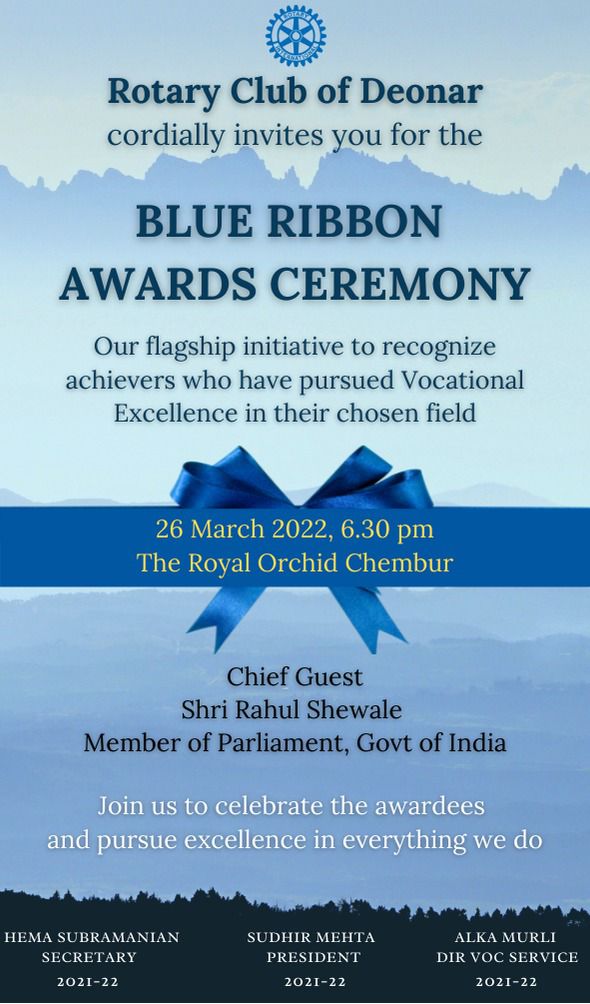 Blue Ribbon is a name that is synonymous with Excellence for us. The core objective of this initiative is the recognition and appreciation of like-minded & service-oriented Individuals, professionals, or groups of people through their chosen area of expertise & profession. They directly or indirectly make a significant contribution to society at large. This has been the 8th year of its celebrations which started in 2015. We had 9 incredible people from varied categories who have truly resembled Rotary's motto of 'Service Above Self'
The winners and their categories were: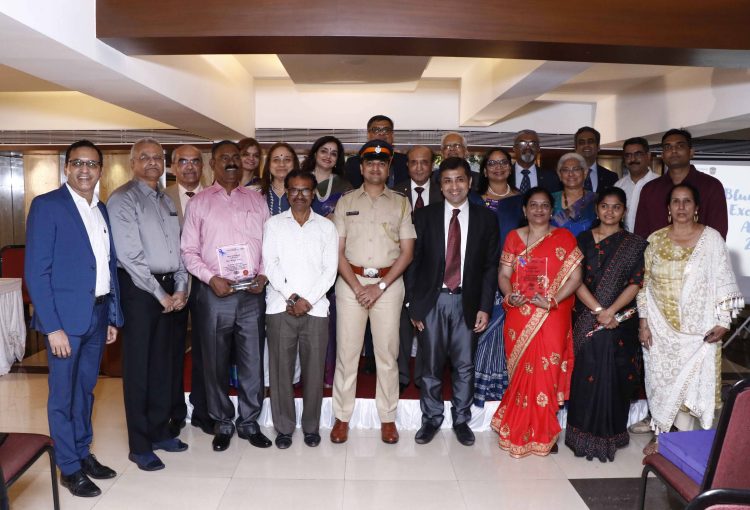 Dr. Manish Sharma: Medical Practitioner
Mr. Ganesh Chandolkar: Public Service: BMC
Smt. Malan Anil Mhatre: Education
Mr. Shriram Shankar Parab: Fire Department
Mr. Raju Tukaram Salunkhe : Law Enforcement
Mr. Padmanath Sukhadeo Gite: Public Transport
Mr. Kantilal Vora: Entrepreneurship
Mr. Ganesh Shanbhag: Service Professional: CA
Ms. Bimlesh Navani: Animal Welfare
It was an honor for us to have Shri Rahul Shewale as the Chief Guest of the event and Rtn Kulbhushan Jetly as the Guest of Honour. He was introduced in an awesome way by our PP Rtn Jhankar Gadkari. Shri Rahul Shewale in his speech recognized the contribution of our club including many members alongwith PP Rtn Padma Kapoor, Rtn Nalini Kannan, Rtn Liladhar Parab, and many others. President Rtn Sudhir Mehta kickstarted the program following which Convenor Rtn Alka Murli gave her opening remarks.
These awards are a contribution of many Rodeos who work behind the scenes. Rtn Vishnu Kamat has been spearheading this seamlessly since its beginning and this year he was ably supported by Rtn Shanmukha V, Rtn Tushar Gangoly, Rtn Capt Sekhar, Rtn Moksh Juneja, Rtn Vishal Dassani, Rtn Rajendra Datye, Rtn Alka Murli, Rtn Ravishekar, Rtn Shivani Bansal and many others.
The program was appreciated by every attendee including the awardees and their families. Kudos to Rtn Dipti Patankar and Rtn Vivek Khandelwal who added the much-needed flavor as joint Master of Ceremonies. Read and watch more here.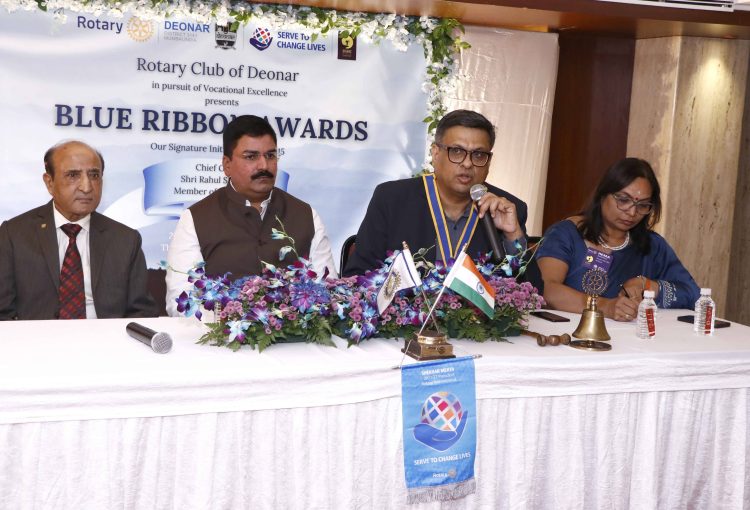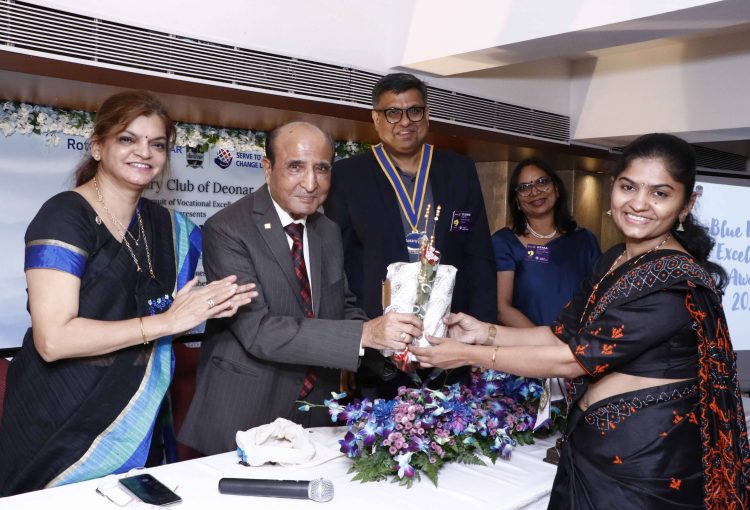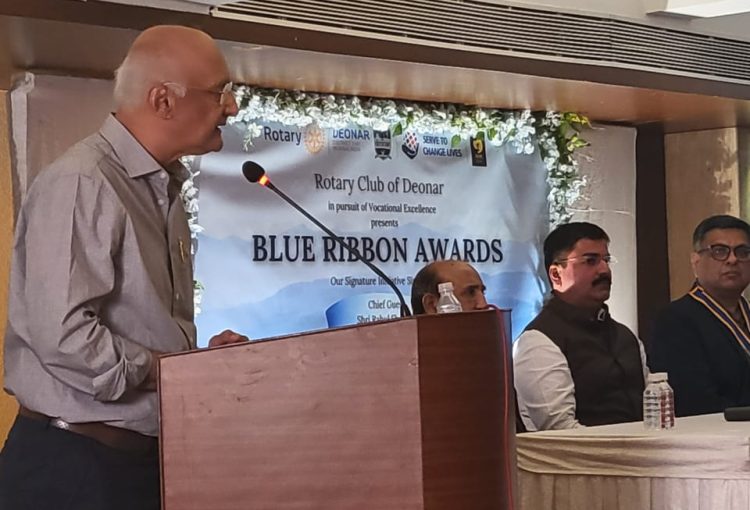 ---
Charter Week with Chembur Pulse – President Sudhir Mehta in Action!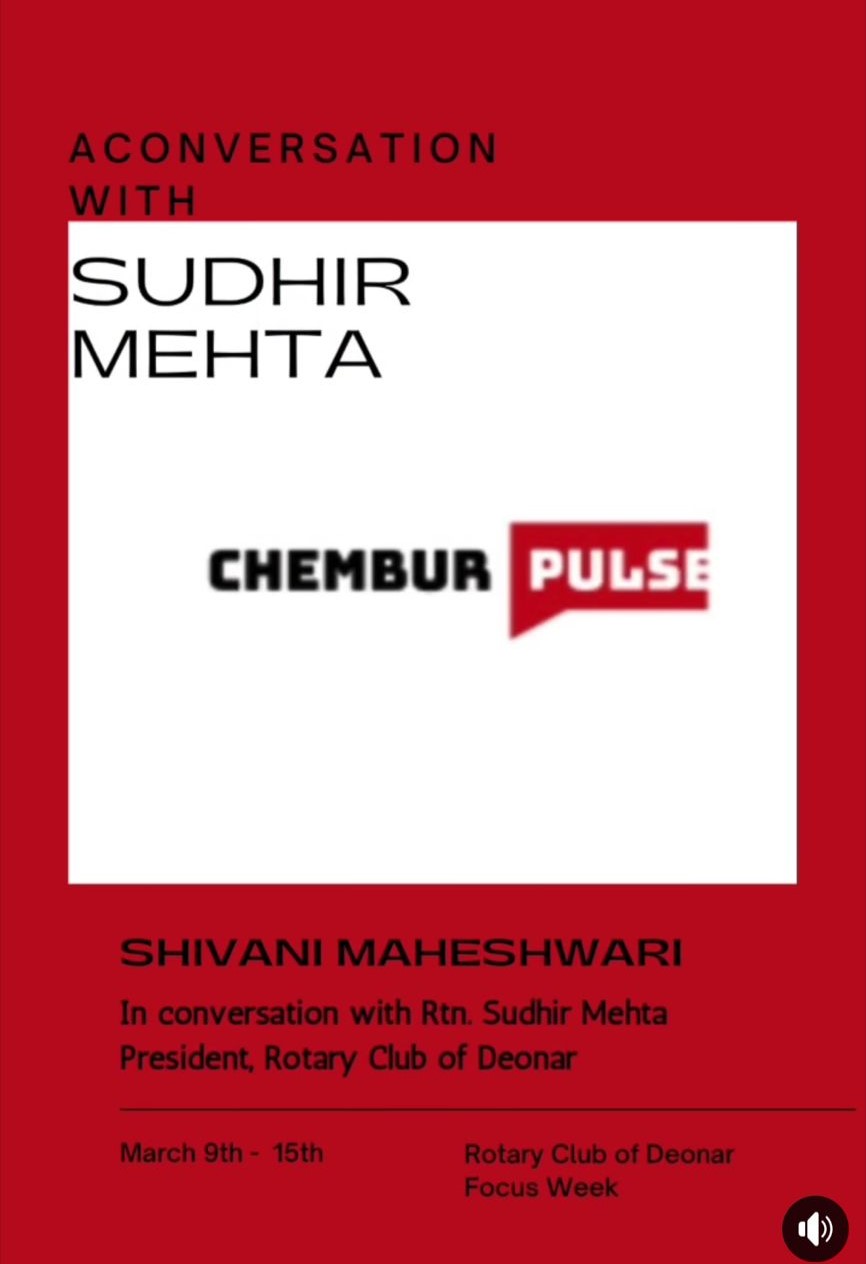 RC Deonar was chartered on 9th Mar 1987 and this year marks the completion of 35 years. On this special occasion, we had a visibility week with Chembur Pulse wherein President Sudhir Mehta's interview was released over the week.
It is a must-watch and it exhibits the bonding and camaraderie that makes this club truly vibrant.
---
Podcast with Chembur Pulse by Director PR – Rtn Vivek Khandelwal
Chembur Pulse came up with the idea of generating awareness about what Rotary is and what it does for all the Chemburites. This led to the 1st podcast talking about Rotary and its impact on the community at large. Click here to listen.
---
Rotary News
https://rotarynewsonline.org/letter-to-the-editor-march-2022/
Our club projects have become a regular in Rotary News and we also actively represent ourselves through varied means on this esteemed platform. Here are a few snippets: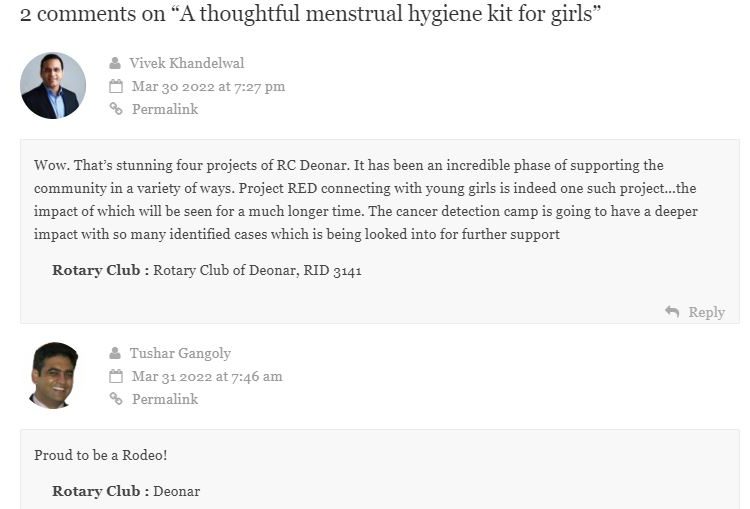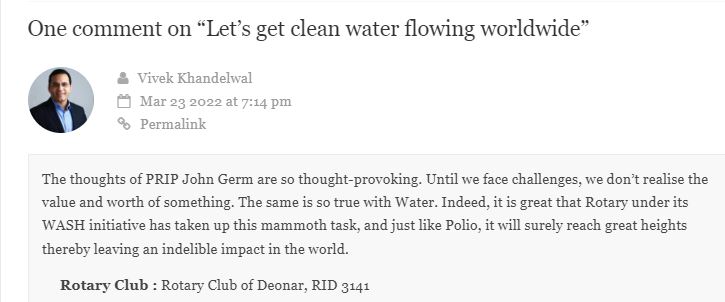 ---
RID 3141 Open Book Quiz
In the 1st Dream Rotary Quiz, out of 466 entries – 89 entries got correct answers with 30/30, and 2 of our stalwart Past Presidents Rajith Menon and Prabodh Sharma were among the Top 2 winners.  Kudos to both for their active participation!
---
Alpha Year DTTS  brings recognition for RC Deonar
Rtn Alka Murli was recognized for her active participation in the DTTS titled 'Eruditio'.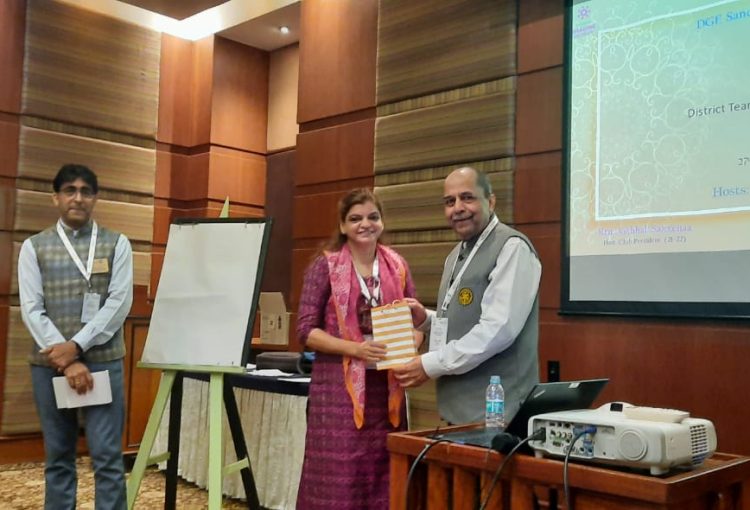 ---
Certificate distribution of MS-CIT course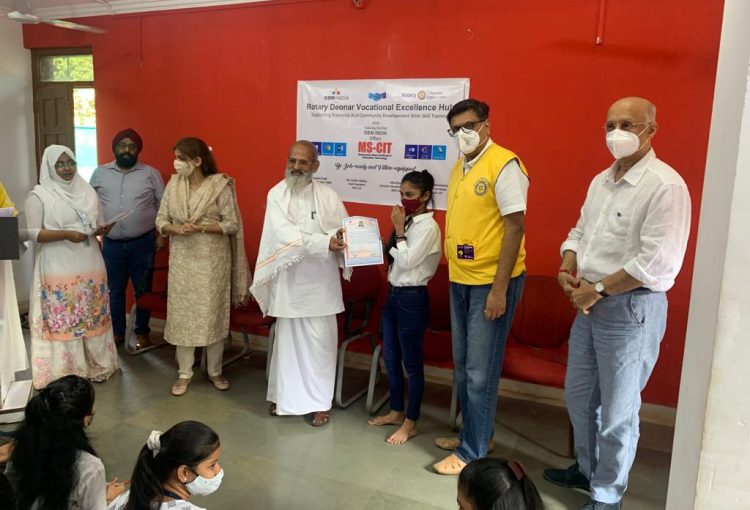 We know the incredible work that has already happened on the MS-CIT course. The completion was already announced in the previous months and the Certificate Distribution Function was successfully done for 32 students from Turbhe Municipal Marathi School & Nutan Vidya Mandir.
The completion has also marked the inauguration of the new batch. More to come in the months ahead!!
---
Polio Prevention Drive @ Health Centre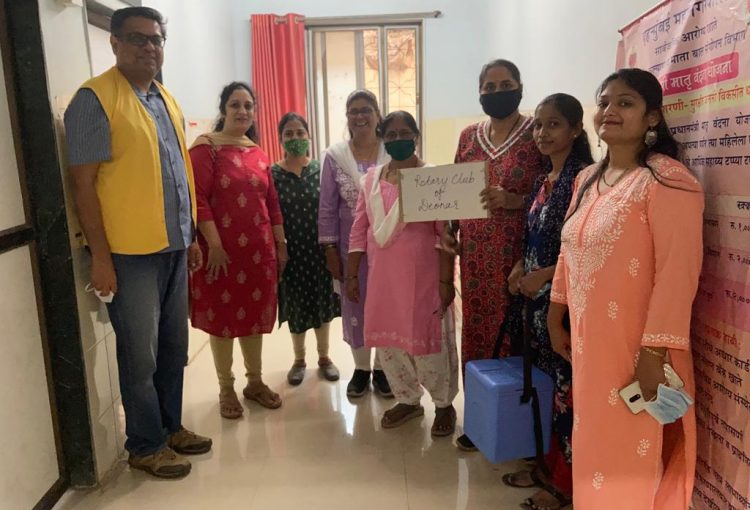 President Rtn Sudhir Mehta & Director Medical – Rtn Rajarshi Mokashi did a Polio Prevention Drive at the Health centre.
---
Celebrations!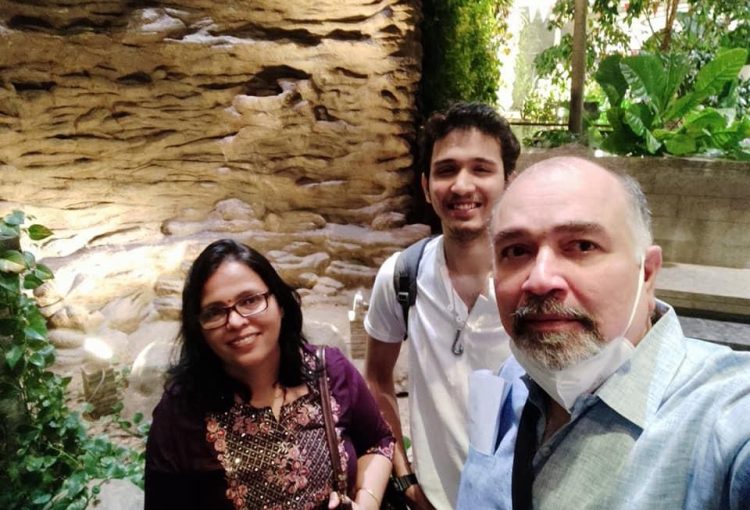 Rtn Nagesh and Ann Archana were seen dropping their son Annette Pranav to VIT for his Engineering studies.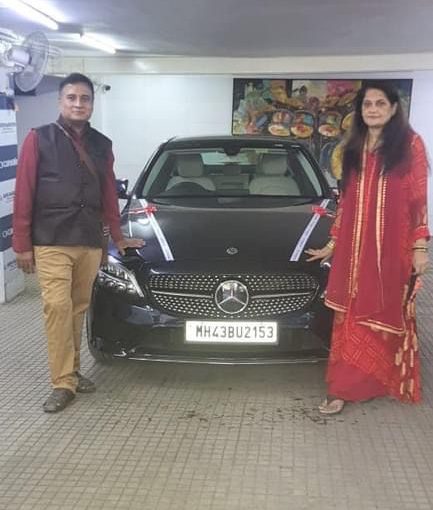 Rtn Pravin Kulkarni bought a New Mercedes and shared this beautiful Kodak moment!
The magic of painting continues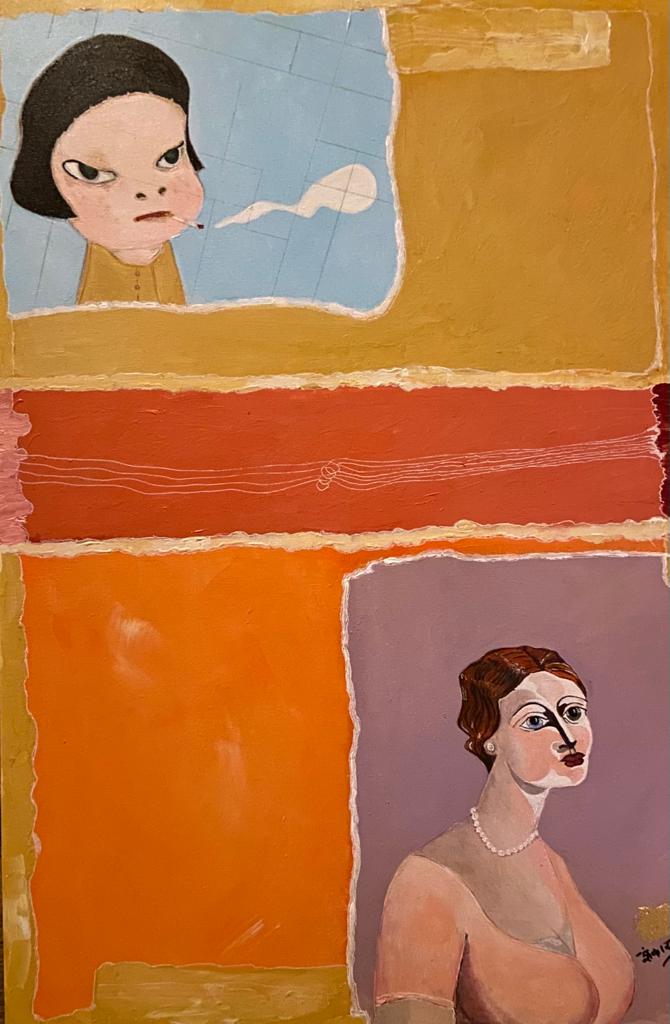 Rtn Jhankar shared another masterpiece wherein he has put an attempt to understand the mindset…
Kannan's continue to be in travel mode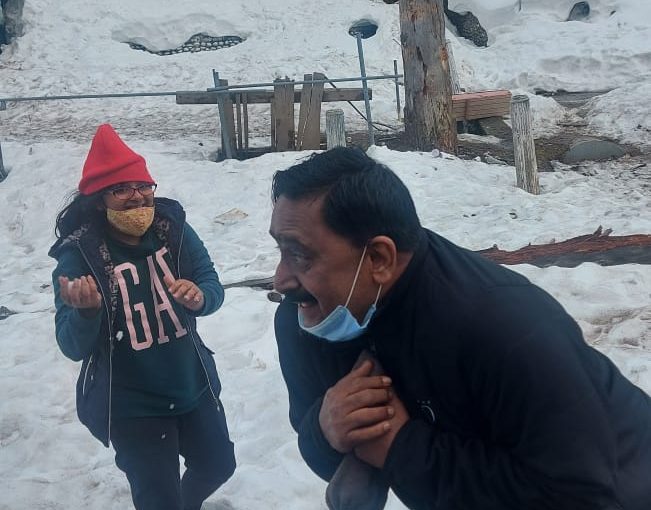 The 2 years of break have given our young Kannan couple time to start celebrating big time. It indeed is so amazing to see their passion to travel different parts of the World. This month was the turn of Jammu & Kashmir. They also sought blessings for all of us from Ma Vaishno Devi.   
Archive – Edith Seylidz Amador from Mexico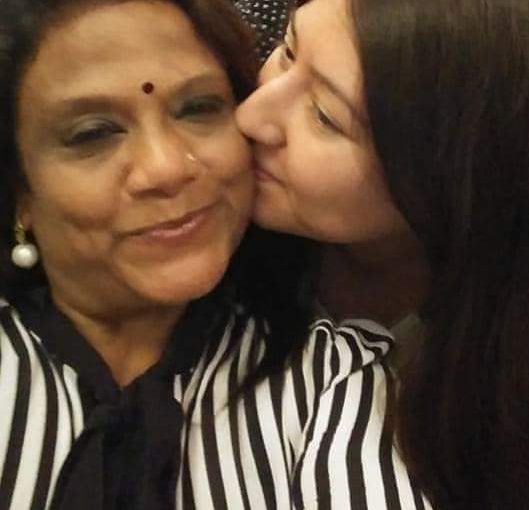 Kannan shared this pic of IYE student Edith Seylidz Amador from Mexico sharing moments with her local mother – Nalini! 

Fun Time – City Exploration Walking
Rtn Sanjay Mehta's Saturday Trek took him to the Worli Fort. His photography skills match his passion.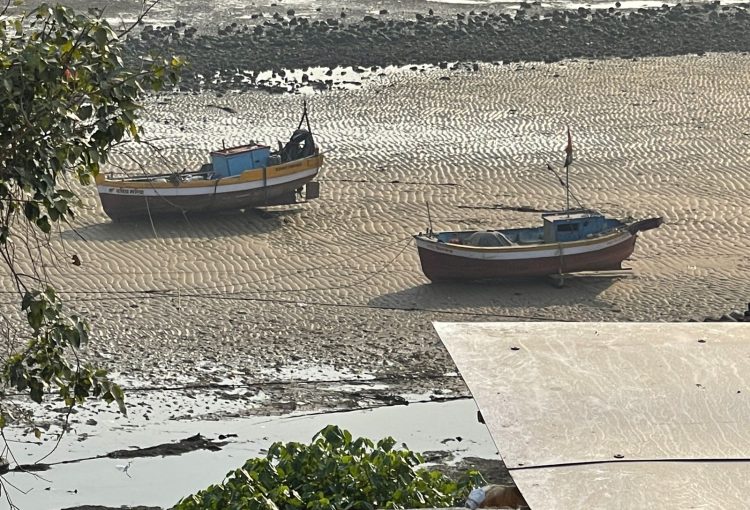 What do you feel after spending your time reading the work that the club has done?

Does it inspire you to–Know more?–Contribute more?–Engage more? Or, Just be a part of any of our initiative. 
We would love to have people contributing to us with their time, energy, effort, ideas, and of course money as well.
Be rest assured that as an organization we are extremely sensitive to every penny that comes our way towards the upliftment of the community.   
We have an exciting Apr '22 month ahead of us and some remarkable projects and community-led initiatives are on their way.
To close, I would once again draw your attention to Water by quoting Benjamin Franklin who said this in the mid-18th century:
'When the well's dry, we know the worth of water'
Let us do our bit and 'Serve to Change Lives'
With Rotary Cheers!
Rtn Vivek Khandelwal
Director – PR 2021-22
Rotary Club of Deonar
YouTube: bit.ly/3coMem0
Website : vivekkhandelwal.in