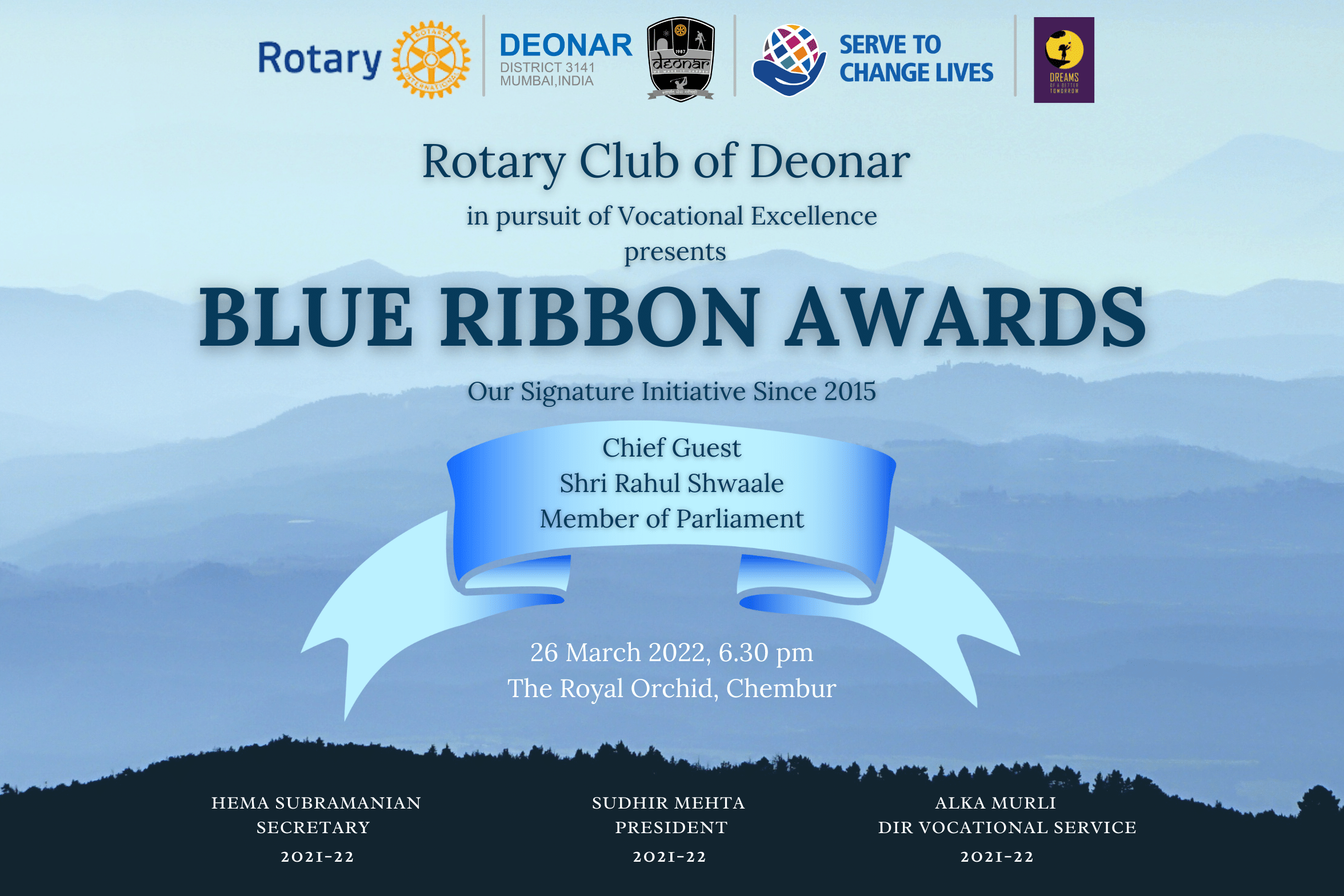 Blue Ribbon Awards 2022
People + Excellence = Blue Ribbon Awards by RC Deonar
Background
People connect to People and we all relate to that so well. In our quest to serving the community, RC Deonar and its vibrant members conceptualized the need to recognize the common people for their extraordinary services to uplift our community in varied ways.
Why Recognition Is Important?
Well, recognition when done rightfully can serve like a positive impetus for the individual or organization to perform even better.
Others draw inspiration from such people and their ability to solve even bigger and bolder problems becomes easier.
Any society which has a desire to thrive will always need to identify people who are willing to not just take responsibilities but also have a keen willingness to serve others. Our Blue Ribbon award perfectly fits into this criteria.
What We Look Out For?
We look for people who exhibit high degree of professional or domain expertise in their respective area.
Our emphasis on having high integrity or ethical standards in their chosen profession is extremely important.
Such people always want to be simple in their approach, have a growth mindset, they showcase empathy towards others and above all, they showcase the will to serve others.
Our Award Categories
Blue Ribbon caters to the following category of awards every year:
Healthcare / Medical Practitioner
Public Service – Municipal Employee
Education – Municipal Teacher
Fire Brigade – Fireman
Law Enforcement / Police Personnel
Public Transport – Auto Rickshaw Driver
Trade/Entrepreneurship/Businessman
Professional Service – Chartered Accountant
Special Category – This changes every year
Blue Ribbon Awards 2022
This year's Blue Ribbon Awards was graced by Shri Rahul Shewale, Member of Parliament as the Hon Chief Guest and Rtn Kulbhushan Jetly served as the Guest of Honour.
The overall program .was spearheaded by Rtn Vishnu Kamat and Rtn Alka Murli served as the Convenor.