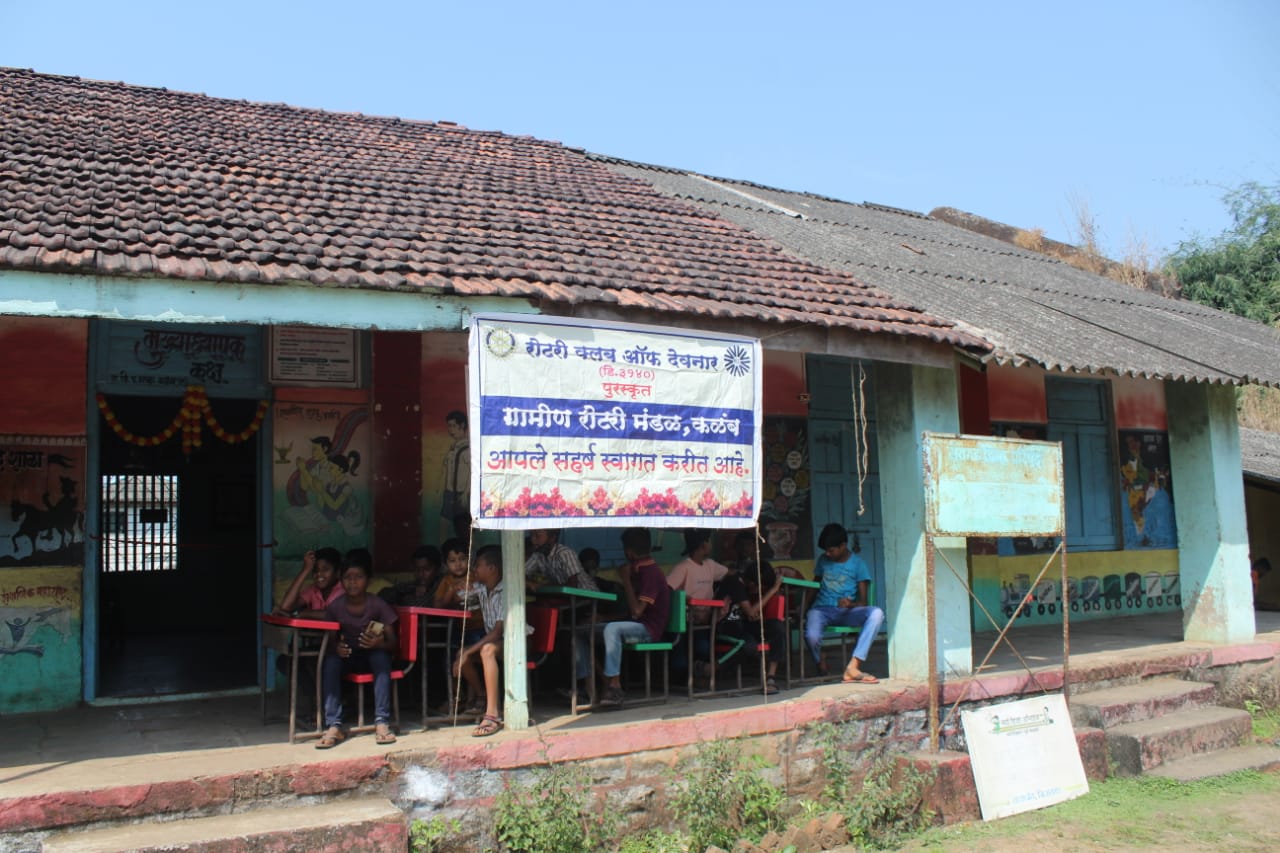 Rotary Community Corps (RCC)
What is RCC and what is its purpose?
A Rotary Community Corps (RCC) is a group of non-Rotarians who share our commitment to changing the world through service projects.
RCC members plan and carry out projects in their communities and support local Rotary club projects. Sponsored by a Rotary club, an RCC leverages Rotary's network, brand, and mentorship by partnering with clubs to plan and implement service projects. RCCs increase Rotary's impact and expand its reach by bringing the knowledge and talents of local people to strengthen their community through sustainable projects.
Corps can be rural or urban and may comprise an entire village or community or a smaller group within the community.
Rotary Community Corps was proposed under then-President-elect Mat Caparas in 1985, the original name was Rotary Village Corps – or RVC. Rotary Community Service Corps (RCSC) became the preferred name of corps in urban areas. In a Board decision in November 1999, it was agreed to call the program Rotary Community Corps (RCC) regardless if the corps was established in a rural or urban community.
---
Why should our Rotary club sponsor an RCC?
By helping local residents take charge of their community's future, Rotary clubs plant the seeds of community pride, teamwork, and shared responsibility – all qualities that increase the likelihood of success. Furthermore, as community members gain access to educational and vocational training from an RCC project, they can pass along their knowledge and skills to future generations.
---
What is the work done by RC Deonar in RCC?
The journey of Rodeos started in RCC way back in 1995.
Rotary is a platform where one can serve with boundless levels of energy and that is precisely what has happened in our club and RCCs as well.
Many Presidents and Active Rodeos have served over the years to take 1 RCC i.e., in Shelu Village in Karjat Taluka of Raigad District to 5 RCC's that are covering 46 villages in this Taluka area.
Today, after over 27 years of its existence…the impact that Rotary has created through these RCC is beyond words.
The coverage of these villages has a huge impact on their overall development.
---
Our Motto
Our motto is to provide basic facilities/amenities like pure drinking water to both village communities and Schools, Public Utility Toilet blocks, Medical facilities, Educational needs and above all overall improvement of standards in these villages.
The projects range from water, children education, surgeries, organic farming, women empowerment, village development, infrastructure, solar power, tree plantation amongst many others.
---
Working on the ground
Year after year, our members physically visit the villages to survey and understand the genuineness of the need that the villagers are highlighting and work with them on a strong intent to drive sustainability of the projects over a long term period.
---
Leaders at the RCC
It all started with dedicated and committed people like Arjun Tare, Sitaram B, and many such pillars who have made RCC …what it has become today. It is their passion and zeal that has impacted and brought many people in the journey thereby developing newer leaders in the area
The club has focused on building new lines of leadership and in the recent RCC Installation – it has recreated history by having its 1st ever Female RCC President as well.
---
Journey with RCC
Our journey in the early days started with a focus on Polio eradication. In the village of Shelu, there were several polio affected children. We have also successfully completed 130 Polio Corrective Surgeries and this has added immense value to the entire geography.
Over the years, our club has worked on improving the overall infrastructure.
The impact of RCC has already crossed over 100,000 people across a cross-section of work that has been done over the years.
The club has done projects – both local and international in nature.
There has also been a Vocational Training Team (VTT) trip to Israel that was done with an intent to understand agricultural practices and improve our local areas on that front.
The work at RCC is always a joint partnership between the Rotarians and the RCC team comprising of the villagers who reside in the area.
The growth and passion that can be seen today amongst the participants only highlight the overall development that has happened in the area.
Our work focuses on fundamental aspects. For example, in the area of education:
How should we enhance the literacy levels and also guide young students as to how can they become engineers, doctors, or good working professionals?
---
RCC Installation
In the recent installation that happened on 30th Oct 2021, it was heart-warming to see the level of professionalism with which the RCC team organises such events.
RCC for the 1st time in the last 27 years has now installed its 1st ever women President – Mrs Archana Deshmukh.
They were successfully installed to this coveted position by Rtn Jhankar Gadkari who gave them a first-hand understanding of what their roles and responsibilities are.
They also understood how crucial their role brings to the overall improvement of their respective RCC.
The details of the President Installed are: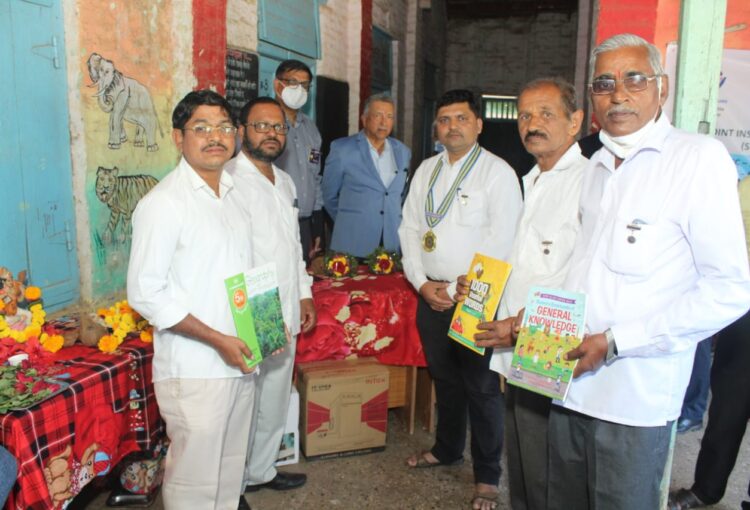 SHELU – Mr Satish Tharik
KALAMB – Mr Dinesh Bade
HUMGAON – Mr Sunil Barshi
BORGAON – Mr Dnaneshwar Khadekar
BHIVPURI ROAD – Mrs Archana Deshmukh
[Click to check the names of the current office bearers]
---
Infrastructure Support – Digitisation
Our RCCs have been supported with the donation of Computers and Printers from time to time. Driving education in the @ way through e-education software to all ZP schools has also been implemented over the years. In the recently concluded event on 30th Oct, the RCCs were given 5 computers and 4 printers.
---
Infrastructure Support – Library
The creation of a Library in RCC is part of a long term strategy to give exposure to the young students on a variety of topics.
We have also given a lot of Rotary News to ensure that the students and teachers get an idea of a variety of Rotary projects and also to sensitise everyone towards community building.
All books given to the RCC will be part of a Center of Excellence. The idea is that Rotary is a dynamic and evolving organisation – in our quest to evolve with time, it is important to keep enhancing our knowledge and focus on self-development.
---