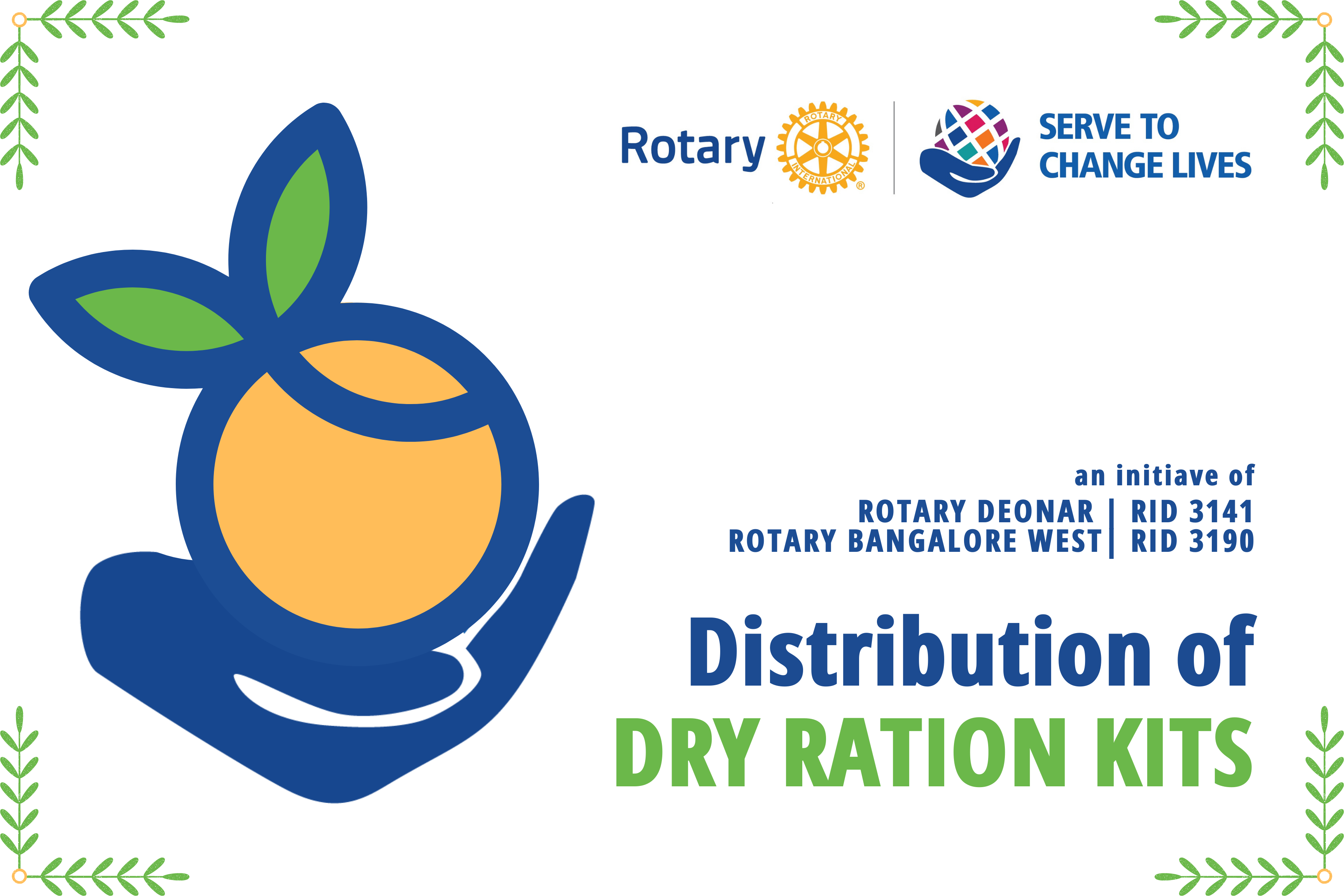 10,000 Ration Kits
Project Lead: Rtn Padma Kapoor
Project: Ration Kits
Objective: To assist economically weaker urban fellow citizens of Mumbai who are badly affected during the pandemic & struggling to keep their kitchens going
Needs Assessment: Based on the need assessment carried out with our Partner Club Rotary Club of Bangalore West it was realised that the economically weaker urban fellow citizens need relief as they have lost their Jobs during the Pandemic and struggling to keep their Kitchen going.
Also, the request was for a section of the population living in Central Mumbai who has suffered during the pandemic as they had their jobs in travel & tourism, back-office support, restaurants.
The impact was for 10000 + families in total 40000 to 50000 people
Planning: Based on the need assessment and approval by Rotary Club of Bangalore from their CSR partner it was proposed to distribute 10,000 Dry Ration Kits within a short span of 6 weeks.
The Dry Ration kit contained the following items: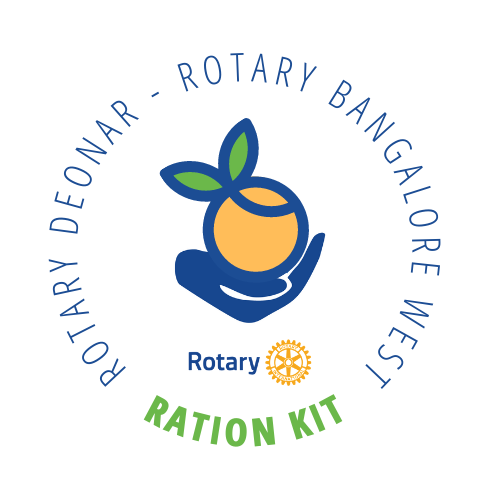 Rice
Atta
2  types of DAL
Soaps
Masala
Tooth Paste
Cooking Oil
Salt
Sugar
The total cost of supplies was estimated between Rs. 1.1 crores
The MOU of the project was approved by BOD on 05th August 2021.
Execution: Further to approval of the project a team of 5 Rotarians from the Rotary Club of Deonar was formed to invite quotations from reputed suppliers. Standard Quality has been approved by qualified Rotarians from Rotary Club of Deonar & based on this quality : (2) separate suppliers have been identified for this activity and regular inspection is done at their outlets before despatch by Rotarians.
Ongoing distribution is been planned & executed for 1000 Kits / each time. Beneficiaries have been identified and their Electricity Bills have been recorded for identification. Rotarians from the Rotary Club of Deonar are the volunteers of the project along with local people.
Till Date (3) distributions of 1000 Ration Kits have been done and it is ongoing. The expected date of closure of the project is by 10th Sept 2021.
---
LETTERS OF APPRECIATION