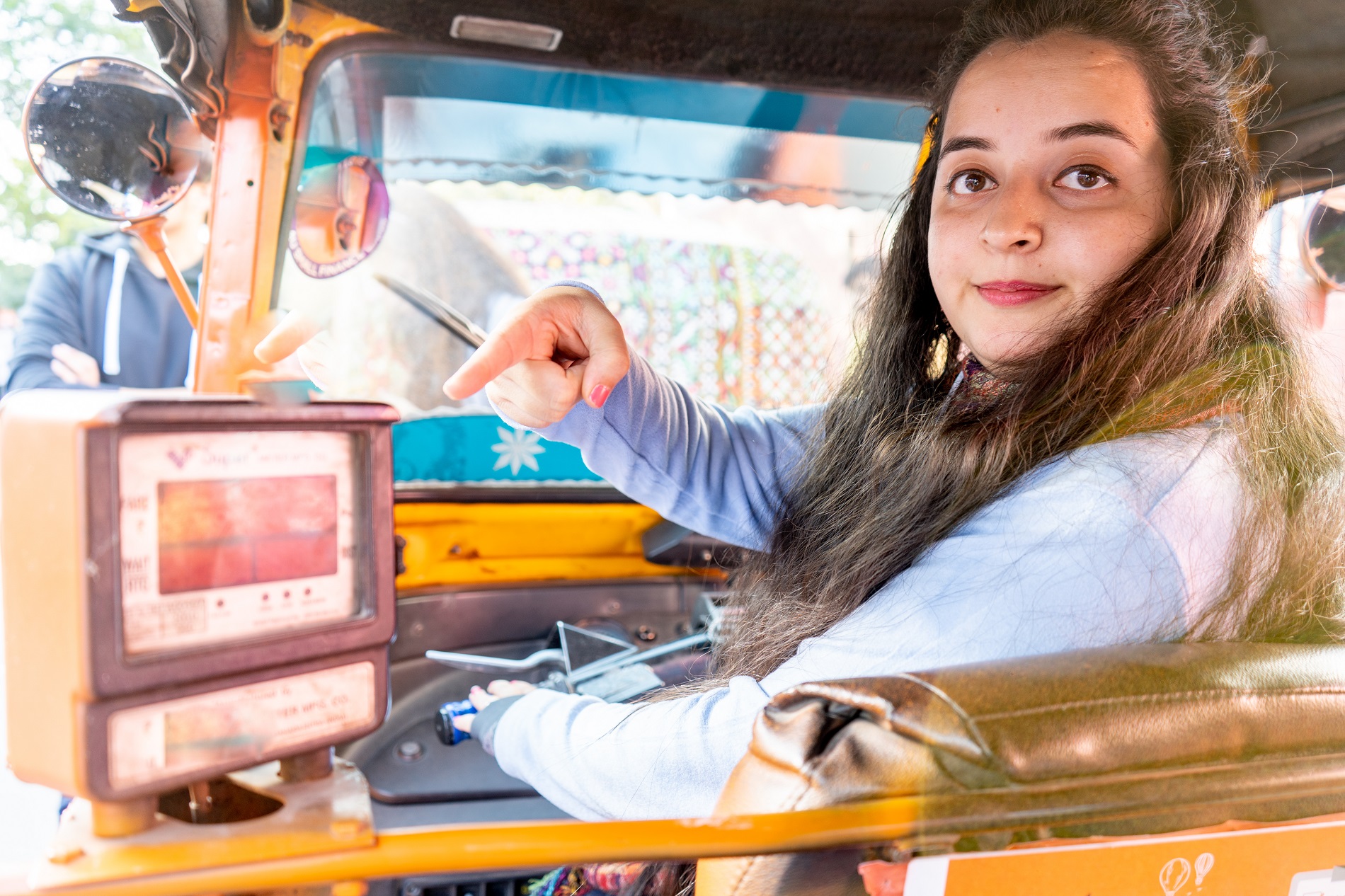 Pink Angels – Woman Empowerment
Pink Angels is our initiative to encourage women from the underprivileged backgrounds, to learn auto rickshaw driving, own their auto rickshaw and earn a permanent livelihood resource.
We propose to train 40 women under this program, till June 2021.
The three months program, Pink Angels, will train them in basic auto rickshaw driving along with orientation on traffic rules, traffic signs and driving essentials.
The program will be conducted in one of the driving schools in Chembur and one in Karjat area. There will be 10 days of classroom training on traffic rules, auto rickshaw maintenance, meter management and general road protocols. This will be followed by 15 sessions on driving training on the roads. On completion, they will be taken to RTO office for license test.
The auto rickshaw driving can be very gainful in terms of daily income, confidence and permanent livelihood earning, but it also requires mental & physical strength to be on the road for 8-10 hours a day. Hence, the program also includes sessions on nutrition, self-defense preparedness, passenger behaviour and conversational English speaking. Our own subject experts from Rotary Club of Deonar, will give the training in these soft skills development.
On completion of training successfully and obtaining their commercial vehicle license, these women will be guided to apply for auto loan from a nationalized bank. Rotary Deonar will help with some part of the down payment and facilitate the loan process.
At the end of 3 months of training and loan processing period, these women will be proud owners of their auto rickshaw, an empowering and permanent livelihood resource.
Impact, Sustainability & Scalability:
The Government of Maharashtra has introduced Pink Auto Scheme, to encourage women to get into this profession that is ever-expanding in cities and also in rural areas. We endeavor to help them avail of the scheme benefits and subsidies. On an average, an auto rickshaw driver earns Rs 800-1000 per day. Even after all expenses are taken care of they will get about Rs 500/- per day as income. With their own auto, the women will get a livelihood option that is self-sustaining, flexible in timing and with long-term financial gains.
Rotary Deonar plans to train 40 women initially and the project can be scaled up depending on its success in the community and funds availability.
Project Budget:
The project is budgeted as Rs 26,000/- per beneficiary. Minimum batch size is 10 nos. This the overall project budget for 40 beneficiaries is Rs 10,40,000/-