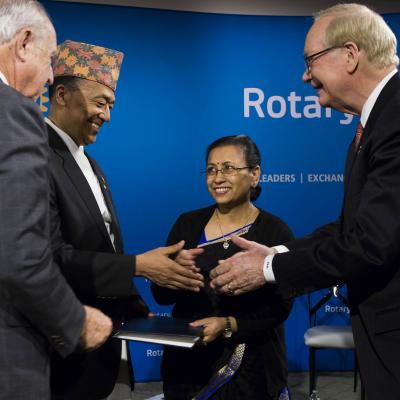 Blue Ribbon Awards
BLUE RIBBON AWARDS
Background , purpose of these awards , objectives & criteria of selection .
Rotary club of Deonar is engaged in service to community since 1987. During this we have come across many like minded, service oriented individuals, professionals, groups of people, who through their chosen area of expertise & profession, have directly or indirectly made a significant contribution to the society at large. This spirit needed to be recognised and encouraged.
With this thought in mind, starting 2015 , we have been recognising and felicitating individuals from our area once a year for their achievements & contribution to their respective professions & society at large through their chosen area of profession, under the aegis of
BLUE RIBBON AWARDS !
THE ROTARY CLUB DEONAR – BLUE RIBBON AWARDS .
MEDICAL PRACTITIONER
EDUCATION –
MUNICIPAL TEACHER
CHARTERED ACCOUNTANT
PUBLIC SERVICE –
MUNICIPAL EMPLOYEE
PUBLIC TRANSPORT
AUTO RICKSHAW DRIVER
TRADE / BUSINESS – -BUSINESS OWNER
LAW ENFORCEMENT
PUBLIC SERVICES –
FIRE BRIGADE PERSONNEL
9. SPECIAL AWARD – in context of CURRENT YEAR
For the Award ceremony , held every year the following are
Invited :
AWARDEES / FAMILIES
DISTRICT DIGNATORIES
AWARD COORDINATORS
PAST AWARDEES
ROTARY SPONSORS
SPECIAL INVITEES
Tag line :
Reward the professionals –
With Blue Ribbon awards !
You may change to some thing better
Donation : range 10000 to 15000 rs