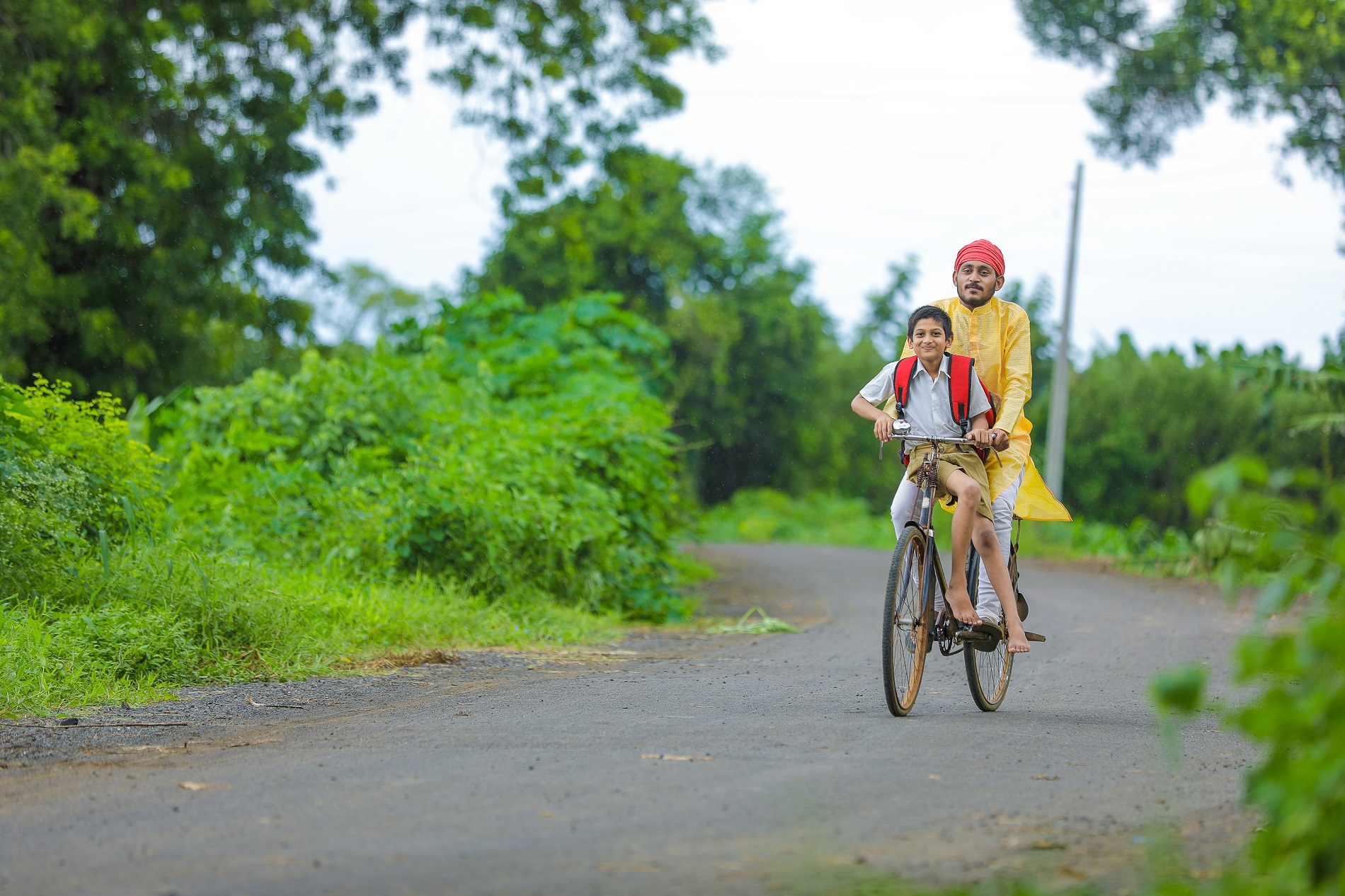 Rotogram RCC
ROTARY COMMUNITY CORPS
ADOPTED BY ROTARY CLUB OF DEONAR
Rotary Community Corps is an arm of Rotary Club of Deonar and projects are envisaged and sponsored by the club.
In 1989 the first RCC was formed at Shelu, about 80 kms from Mumbai. The areas of focus were addressed with the local Gram Panchayats and since then projects were carried out by the club in following areas, over a population of around 1.5 lakhs in 38 villages under our care and overseen by 5 RCC's, currently, in Raigadh district and Karjat taluka, namely:-
RCC SHELU.
RCC KALAMB.
RCC BORGAON.
RCC HUMGAON.
RCC BHIVPURI.
Health care:
Every year, the club conducts Medical camps, patients are identified, brought to Mumbai hospitals and treated free of charge.
Polio corrective surgeries/Musculo skeletal surgeries : A sum total of 126 surgeries were conducted from among 38 villages.
Walking sticks and walkers are provided free of cost for all elders in villages.
Cataract surgeries:
Every year around 20 to 30 surgeries through camps and a total of 600 cataract surgeries were conducted mainly at our service partner, Bachoo ali Hospital, Parel, totally free of cost. Free spectacles are also provided through these camps.
Burns surgeries/operation restore:
11 patients were operated upon at NBC, Airoli from these villages.
Nutrition awareness campaign, deworming and free medical check ups for adoloscent girls and their parents.
Dental : Free check up to all, every year.
PURE DRINKING WATER AND WATER MANAGEMENT
In 2002, the club identified the need for providing pure drinking water to villages as most of the villagers were using river water pumped or drawn.
Most of the villages did not have access to drinking water as Adivasis/tribal hamlets were the most affected and without access nearby – atleast 5 kms.
Since 2002, the club had completed drilling Borwells and provided hand pumps or motorized pumps based on population.
As of date 46 borewells were provided in 38 villages, 12 of which are mechanized borewells. Total population of around 52,000/- villagers benefitted through our programs.
WATER MANAGEMENT/AGRICULTURE/NATURAL FARMING METHODS:
In order to educate the local farming community on Water conservation methods, improving crops from one to multiple crops, a team of 6 villagers were selected from among 40 applicants and they were trained in conservation methods and organic farming methods in ISRAEL. The team was headed by our Rotarian in association with Rotarians in Israel the project was carried out. The project was carried out under Rotary International's initiative – Vocational Training Team concept.
CHECK DAMS:
In continuation of VTT, 4 check dams were constructed, on date, across Poshir River which had benefitted around 20000 farmers in increasing the crop from one to two, besides increasing the green cover around 8 villages.
SANITATION/TOILET BLOCKS.
Along with borewells/water source, we have provided 38 six seater blocks – 3 for women/3 for men. These are public utility common toilet blocks.
EDUCATION: SCHOOL ADOPTION/SHUDH JAL
AROUND 2000 benches were provided to 11 schools in RCC villages to ensure that each and every child study properly seated. Free distribution of school books/implements, repairs related to school premises and improving infrastructure are done based on requests from principals, under Happy School Initiative.
Under SHUDH JAL/WASH, initiative, pure drinking water and Hand wash stations are provided by our club by installing Water purifiers in schools, upto a strength of 400 students and Water purification system/plant for schools with students above 400 strength. This initiative is supported by Eureka Foundation/Tandarust bharat foundation.
3 schools in 2018, 6 schools in 2019 and 6 schools in 2020 have benefitted through this initiative with around 8500 students will have access to pure drinking water and hand wash stations.
Besides pure drinking water, the club had also provided borewells wherever needed and toilet blocks/wash rooms to 5 schools alongwith this initiative.
SHUDH JAL project is also extended to following schools in Mumbai:
BMC Tamil School, Cheeta camp.
Johar Urdu School, Bainganwadi.
Abhinav Dyan Mandir Schoo, Mankhurd.
Jawahar Vidya Bhavan, Vasi Naka.
Dyaneshwar Mandhir school, Deonar.
Nutan Vidya mandir, Anushakthi Nagar,Mankhurd.
Chembur Welfare Marathishala, Vasi naka.
Sadhu Vaswani School, Chembur Camp.
SPORTS:
To promote sports, since last 4 years, the club conducts, annual, KABBADI tournament from teams formed from among 6 Rotary Community corps.
PROJECTS PLANNED
ROTARY CLUB OF DEONAR
ROTARY COMMUNITY CORPS
FINANCIAL YEARS 2020-2021, 22,23.
AREAS OF FOCUS:
TO Complete Ongoing project – SHUDH JAL/Providing pure drinking water stations with Hand wash stations and Toilet blocks/wash rooms, for school children.
GREEN INITIATIVE/FARMING, by constructing 3 check dams across Poshir River and increase water table/increase farming output from current single crop to multiple crops.
Setting up a water Filtration Plant at the existing water pumping station to cater 20000 residents of Shelu, Karjat taluka and nearby hamlets.
To set up water kiosks on highways nearby villages who do have access to river water or piped water besides providing Public utility toilet blocks/wash rooms which can be utilized by travelers/villagers.
Improve general health standards in rural population around Karjat taluka.
To popularize sports by conducting Kabbadi tournament, annual event in villages under our Service arm, RCC.
In detail following projects are projected under ROTOGRAM initiative in this chapter
WATER – AGRICULTURE.
Along River Poshir, Ulhas and Bhivpuri ( tata dam outlet) following check dams are proposed after detailed survey by a team of experts:-
a. Borgaon village —- at a cost of 16 lakhs to benefit around 20000 farmers.
b. Shelu village —–at a cost of 8 lakhs to benefit around 8,000 farmers.
Hence a total of 3 check dams are planned in these three stretches to benefit around 2 lakhs farmers, depending on size/length of dams and existing soil conditions.
Total budget outlay ———— 24 Lakhs
WATER – PURE DRINKING WATER TO SCHOOL CHILDREN – "SHUDH JAL" INITIATIVE
Under this initiative, since last year 6 schools were provided with water purifiers through sponsors. Another 6 schools will be completed shortly, in PHASE I, fully sponsored, in this year ( 2020) and school children will have access to pure drinking water.
To complete this concept, as per our preliminary survey, there are around 14 schools and colleges in and around Karjat area, which needs this facility. Project to start from 1.1.2021, PHASE II
Cost of project
10 schools with individual/multiple purifiers
Totaling 15 kits at a cost of 30,000/- per kit including installation and 3 years AMC.
TOTAL ————— 4,50,000/-
4 SCHOOLS/COLLEGES water purification plant needs to be installed to cater students numbering above 800 and each unit costing Rs.4.00 lakhs.
Total budgeted cost —- 16,00,000.
WATER – COMMUNITY WATER FILTRATION PLANT.
To provide pure drinking water to large populated areas in Shelu – 20,000 by setting up a FILTRATION PLANT – at SHELU water pumping station.
The area is thickly populated and mostly covered by piped water connection. However, in absence of filtration plant the water content is around 70% pure and in rainy season the color of water is murky and not exactly potable.
The club propose to set up Lamella clarifier/settler systems combined with UV filtration Water Purification system at Shelu village and alongwith water tank, clarifiers, connected piping, civil work etc.
Total budgeted outlay SHELU … 90 lakhs.
WATER KIOSKS/PUBLIC UTILITY TOLET BLOCKS:
There are 38 villages under 5 Rotary Community Corps adopted by our club. Most of these villages have common problem of pure drinking water as don't have access to river water or borewells.
With population of around 8000 the club proposes to set up WATER KIOSKS/PLANTS, in three Adivasi villages, in association with Eureka forbes to generate 8000 litres of purifier in a day of 8 hr shifts. Bottled water at a cost of Rs.0.8 to Rs.1/- per litre is possible with this model. Number of villages who will benefit shall be 10.
This project shall be a pay and use model to be run by existing Gram Mahilla Samiti.
Besides Water kiosk, public wash rooms are proposed – 10 seater – (5 for women and 5 for men) alongwith these outlets which shall be Public Utility Toilet blocks.
Budgetted cost of Water Kiosk — Rs. 6/- lakh per outlet ————- Total cost – 18 lakhs.
Budgetted cost of Toilet blocks — Rs. 4/- lakh.
Total ————– Total cost – 12 lakhs.
ROTOGRAM INITIATIVE TOTAL COST STRUCTURE
AGRICULTURE AND FARMING — 24,00,000/-
SHUDH JAL – SCHOOL CHILDREN — 30,00,000/-
FILRATION PLANT/PIPED WATER– 90,00,000/-
WATER KIOSKS/TOILET BLOCKS — 30,00,000/-
TOTAL 1,74,00,000/-
V. KANNAN
PROPOSER